Japanese View of Nature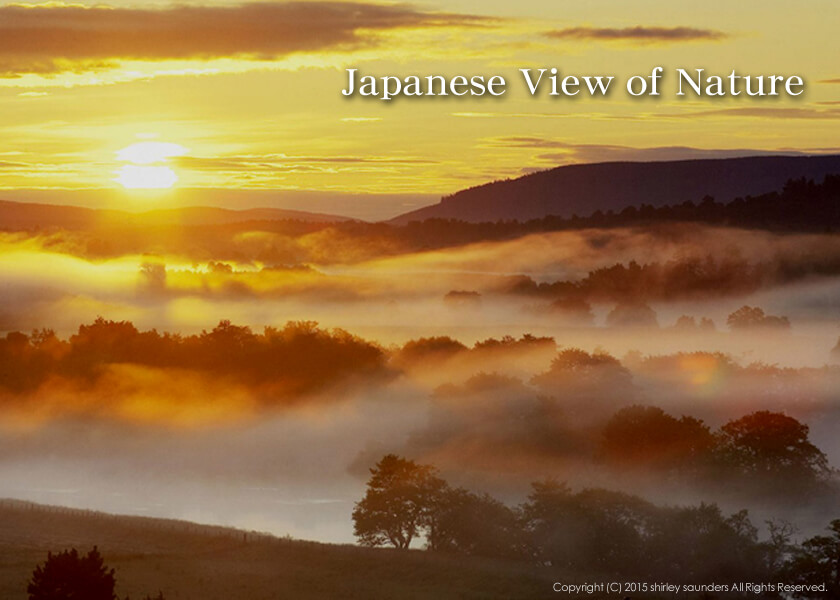 Japanese View of Nature
Japan is mainly in a mild, humid climate zone, where the changes of the seasons are clear. This type of climate was ideal for developing a rice farming based culture. Therefore, people living in this country are sensitive to changes of seasons and as a result, the national characteristic of being very sensitive to the nature was gradually fostered. Due to being an isolated island country surrounded by the sea, contact with other races was restricted to some extent, and in addition to the aforementioned characteristics, the way for generating a unique and rich culture was paved.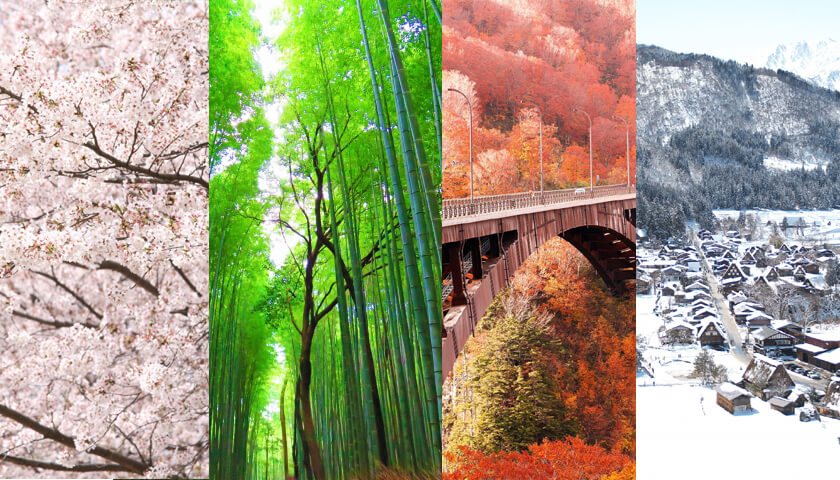 Nature bestows benefits onto humankind, and from time to time also presents hazards to humankind. Therefore, at the same time that the Japanese people love nature, they fear and revere it. The Japanese people thought that they could not subjugate nature, and had to obey nature and not anger it. This thought is fundamentally very different from the Christian thought that nature is a being to be subjugated by human beings. In other words, the Japanese people considered nature a being to coexist along side of. This concept of coexistent led to the development of Shinto which is a purely Japanese religion.
Shinto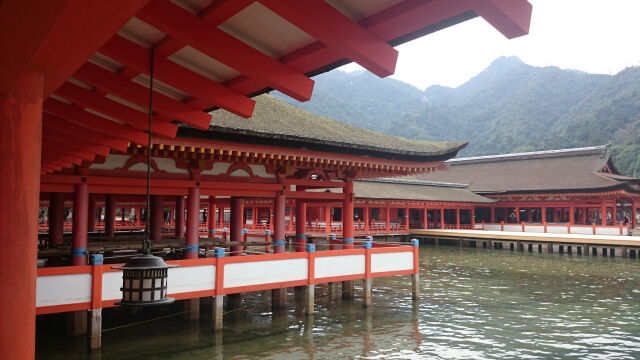 Itsukushima Shinto Shrine
Shinto is the oldest religion in Japan based on polytheism, worshiping nature or spirits like shamanism or animism. In Shinto belief, God exists everywhere – in the mountains, rocks, rivers, trees, birds, animals and people. Rituals are a means to communicate with the gods and Shinto shrines are places to perform the rituals. Therefore, Shinto shrines are considered as sanctuaries. Various Japanese aesthetic concepts mostly come from this kind of view on nature, therefore no one can understand Japanese aesthetics without understanding the Japanese view of nature.
Shinto Shrine
Shinto shrines originated from the Japanese view of nature, which is a fundamental aspect of Japanese aesthetics, so you can experience the atmosphere of it through this video.
Reference Book