Fuzei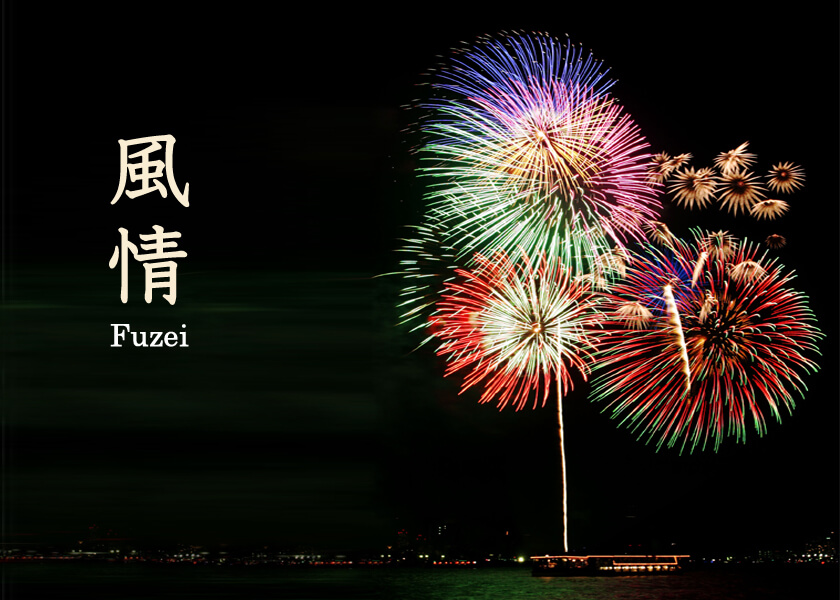 Fuzei
"Fuzei" is one of the aesthetic senses that has existed in Japan since ancient times. Although it is sometimes used as a word to indicate modesty, it is generally used to express the aesthetic feelings.
However, the term fuzei can also be used to refer to matters concerning a person's personal history, education, or aesthetic sensibilities, so it is a fairly ambiguous word that can not be precisely defined. It will make the meaning of fuzei clearer if one understands it as the atmosphere, which an object spontaneously evokes. Please imagine "mono no aware" simplified and generalized. The term fuzei is still used even today, while mono no aware is not used.
Recently, as a typical example, Japanese people have come to admire England, which is supposed to be a country of gentlemen. Likewise, lots of foreigners come to like Japan by admiring its "fuzei" with the global trend of Japonism.
Reference Book

Contents Text Link