Yellow Chrysanthemum / Miyake Wakō - Kiku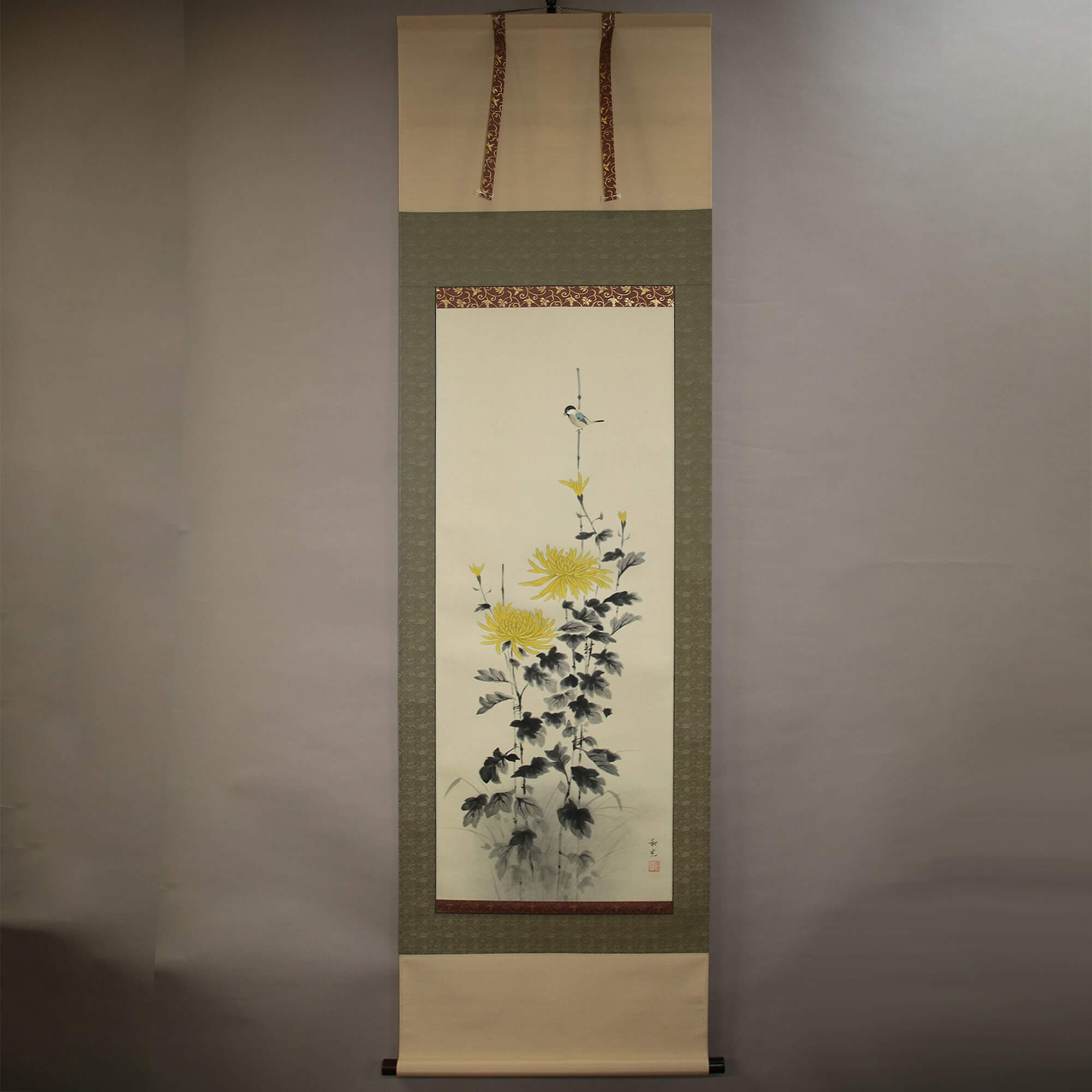 Product ID

0282

Name

Miyake Wakō

Profile

Born in Gifu prefecture, 1944, Wakou started painting under his father from his earliest childhood. His father was a painter too. Wakou became a disciple of Shikou Kojima who was also from Gifu prefecture and a nationally famous painter. Wakou received formal artistic training from Shikou and showed a skill for almost everything; birds and flowers, landscape and people. A former member of 墨人(bokujin) society. Now he belongs to Oriental Art society and is still active on the front line of Japanese art world.

Size

600mm x 1900mm

Roller End Material


Redsandalwood

Material of the Work

Japanese paper

Price

JPY 98,000

Stock Condition

In stock

Payment: Click the Paypal Mark

Duty and Taxes




Import duty and taxes are beyond our control and may apply to your shipment. Please noted that these fees are the responsibility of the buyer.



Description

This artwork was painted by Miyake Wakō, a Japanese-style painter. Yellow chrysanthemums that grow straight vertically are painted skillfully. This painting shows that he had mastered traditional painting methods of Oriental painting. It can be seen in the flowers painted with the *kōroku technique and the leaves painted with the *mokkotsu technique. Various kinds of emotions are aroused from the Japanese tit staring at something painted at the top of the screen and it is similar to the Shijō school. It is also excellent that sumi ink is lightly put on the background of the leaves and plants at the bottom, which makes appreciators feel that there are many plants around the yellow chrysanthemum. His high painting ability is demonstrated here and there in this artwork.

---

Kōroku: One of the Oriental drawing techniques, contour method. Outlining with fine lines and then color the inside. Used in flowers & birds paintings. Along with the mokkotsu technique, this is one of the two major drawing techniques.

Mokkotsu: A technique where the object is expressed by the shading of sumi ink or color rather than by using outlines (koppō.) It is widely known as a technique for kachō-ga (paintings of flowers and birds).