Woodcutter's Way Home / Genjin Sugihara - Keizan Kishou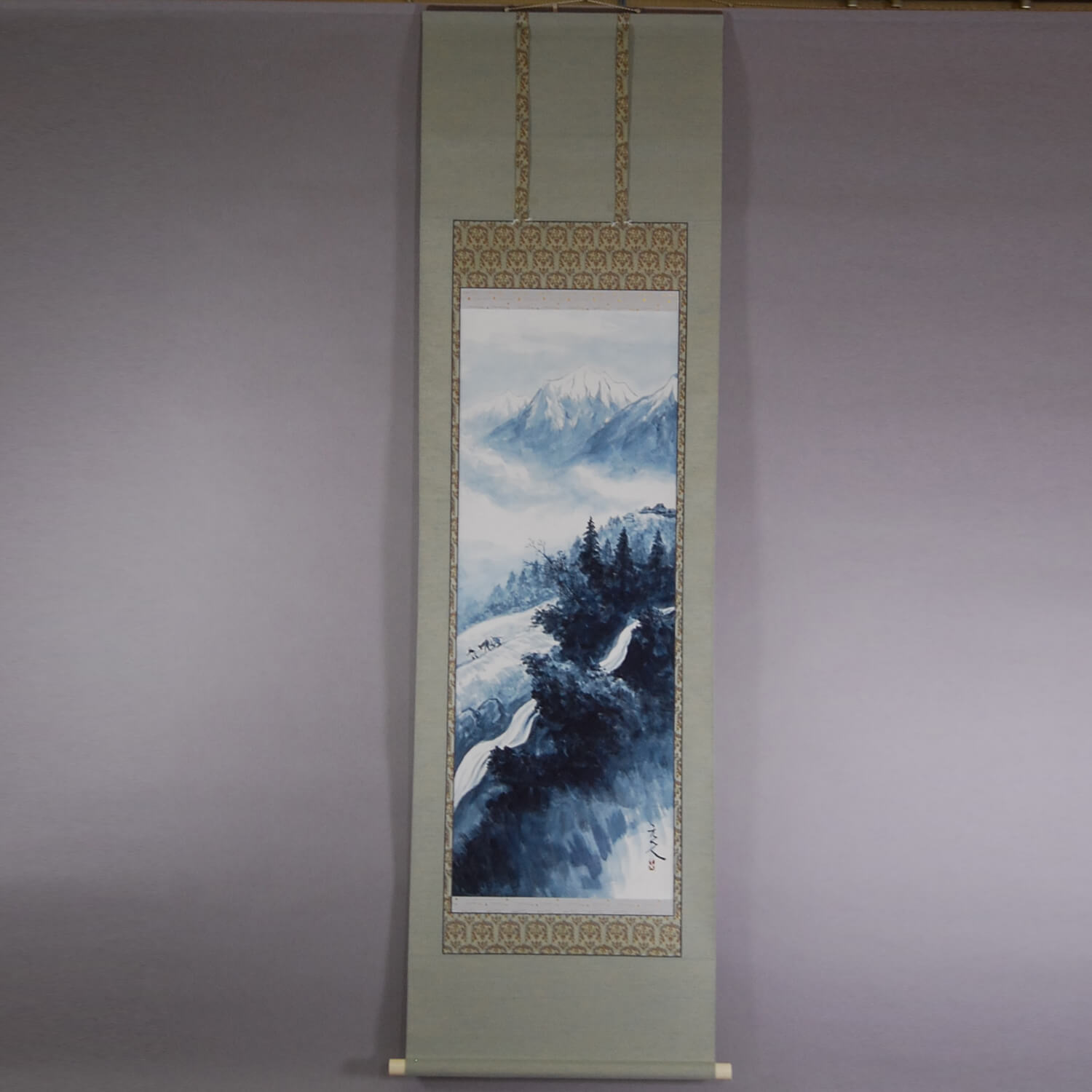 Product ID

0035

Name

Genjin Sugihara

Profile

1912-2009
A retired councilor of the Nitten Exhibition

Size

600mm x 1940mm

Roller End Material

Artificial ivory

Material of the Work

Japanese paper

Price

JPY 170,000

Stock Condition

In stock

Payment: Click the Paypal Mark

Duty and Taxes




Import duty and taxes are beyond our control and may apply to your shipment. Please noted that these fees are the responsibility of the buyer.



Description

This is a painting by Genjin Sugihara using only ultramarine "sumi" (ink). He often used Japanese paper in his later years, so this work is probably from that period. However, his strong brushwork gives us the impression of a more youthful vigor. The woodcutter is on his way home, leading a horse. One of the houses depicted near the middle might be his. The oblique yet majestic valley is very impressive. The trees in the foreground are painted with thick sumi, giving rhythm to the work. The depiction of the woodcutter, who receives a lot of natural blessings, expresses the Japanese view of nature: human beings do not survive on their own, but rather are kept alive like other animals by nature.