Waterfall / Keiji Yamazaki - Suien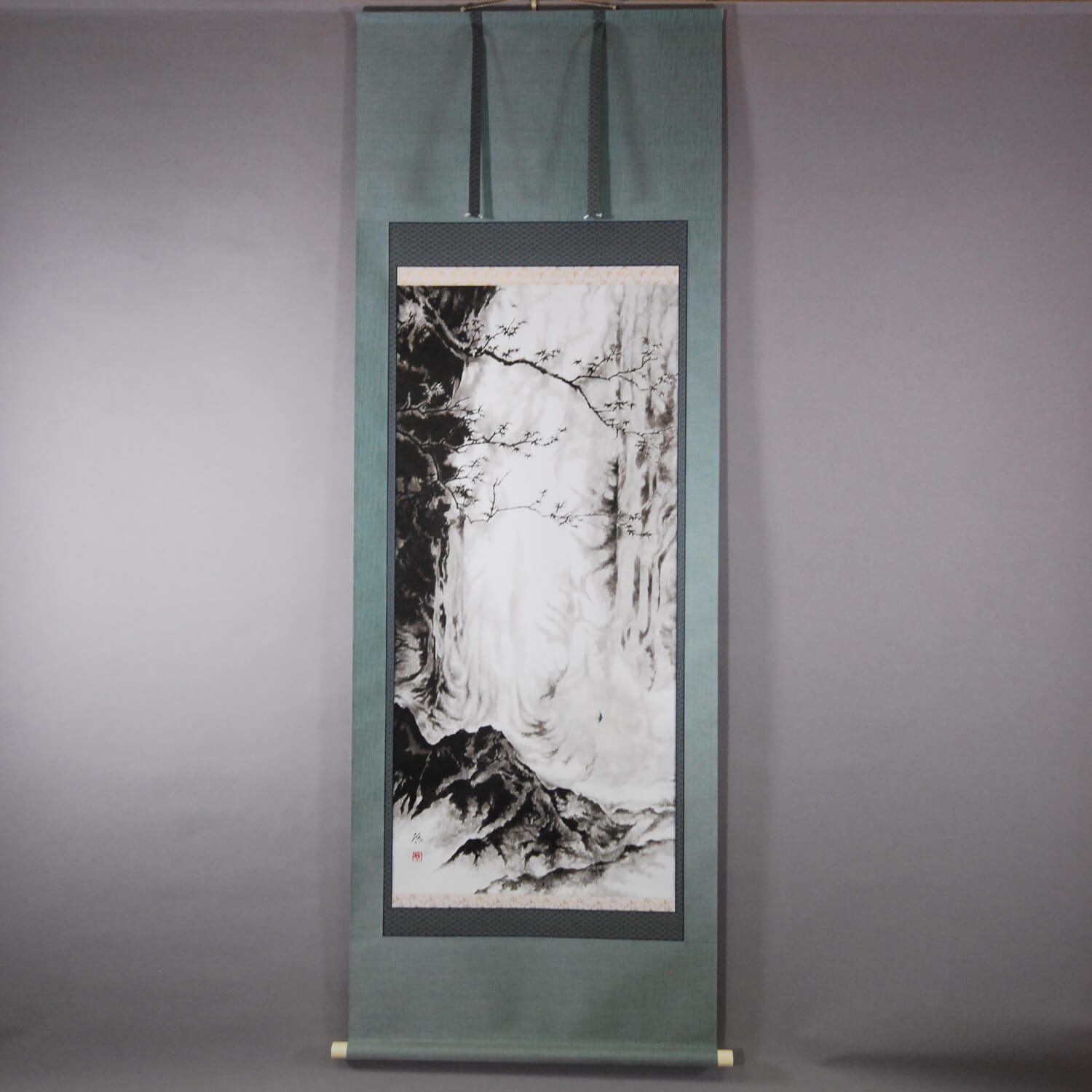 Product ID

0007

Name

Keiji Yamazaki

Profile

1937-2018
An auditor of the Nitten Exhibition

Size

725mm x 1940mm

Roller End Material


Crystalline acrylic resin

Material of the Work

Japanese paper

Price

JPY 700,000

Stock Condition

In stock

Payment: Click the Paypal Mark

Duty and Taxes




Import duty and taxes are beyond our control and may apply to your shipment. Please noted that these fees are the responsibility of the buyer.



Description

"Harmony with nature" is a recurrent theme in Keiji Yamazaki's paintings and he has created many excellent works. He uses a style of painting which integrates "kachō-ga" (a painting of flowers and birds) with a landscape painting. This style was perfected by Taisei Satou (his master).

At a height of 55 meters, "Naena-taki" ("Naena" Falls) has been chosen as one of Japan's 100 greatest waterfalls. The sounds of the massive amounts of falling water can be heard from all directions, giving it the name "Earthquake Waterfalls."

Keiji Yamazaki expressed the waterfall's great force with the strong contrast in this painting. I can almost hear the roaring sound of the waterfall. When he was painting, a small bird crossed the waterfall. At that moment, he felt the undaunted strength of small life and depicted the small bird in this painting. We can feel that the great force of the waterfall and the vitality of the small bird compliment each other. This is an extremely wonderful work.

Taisei Satou (1913-2004)
A Japanese-style painter. He was a member of the Japan Art Academy and a great master of the Japanese art world. He was famous for perfecting the style of painting, which combines "kachō-ga" (a painting of flowers and birds) with a landscape painting.