Water Fall / Yukihiko Nakagawa - Bakusei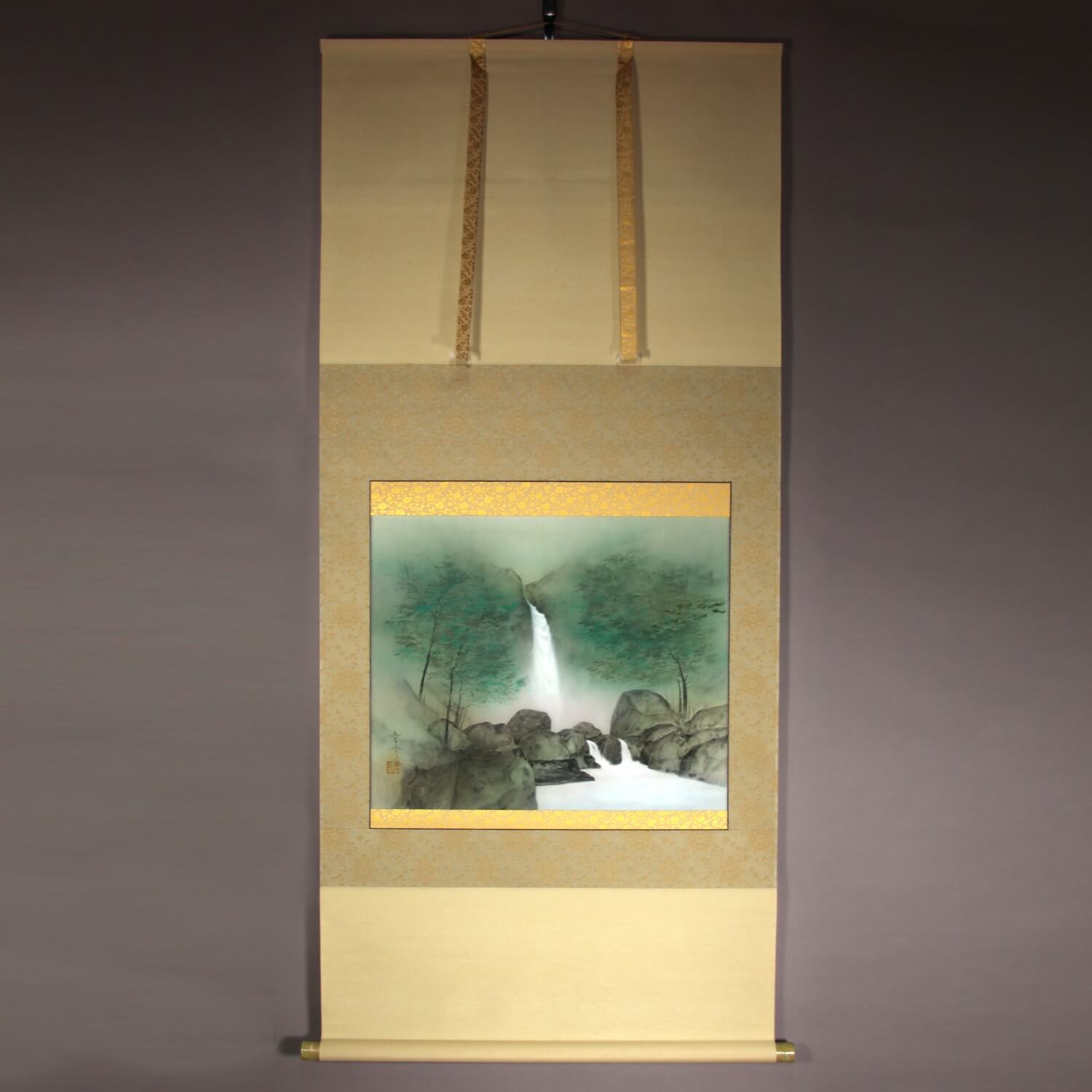 Product ID

0181

Name

Yukihiko Nakagawa

Profile

1946
Born in Yokohama city, Kanagawa pref.

1970
Graduated from the Department of Japanese-style painting of the Tokyo University of the Arts

1984, 1985
Won a prize in the Contemporary Female Nude exhibition of the Galerie Nichido

1992
Displayed his product in the 35th Anniversary Exhibition of at the Mitsukoshi department in Ikebukuro

1998
Held a solo exhibition at the main shop of the Kintetsu department

1999
Held a solo exhibition at the Yokkaichi branch of the Kintetsu department

2000
Held a solo exhibition at the Abeno branch of the Kintetsu department

Size

725mm x 1550mm

Roller End Material

Ceramic

Material of the Work

Japanese paper

Stock Condition

In stock
Description

Yukihiko Nakagawa, a popular Japanese-style painter, leads the world of Japanese contemporary art.

His pieces, painted with delicate brushwork and gentle colours, are very popular.

He painted Bijin-ga (pictures of beautiful women) when he was young, but has also painted many landscapes and kachou-ga (paintings of flowers and birds) in recent years. He is always challenging himself with new genres of paintings.

This piece is one of Yukihiko Nakagawa's waterfall paintings. Although he always paints waterfalls with mainly black sumi ink and "gofun" white pigment, he uses colour in this work. His use of colour is very interesting. The green colour accentuates the white colour of the waterfall, so that we can feel closer to nature through this artwork. We can almost hear the roaring sound of the waterfall. The texture of the rock surface is realistically expressed with his delicate brushwork. It's amazing.