Illuminated Cherry Blossoms at Night / Miyake Wakō - Yozakura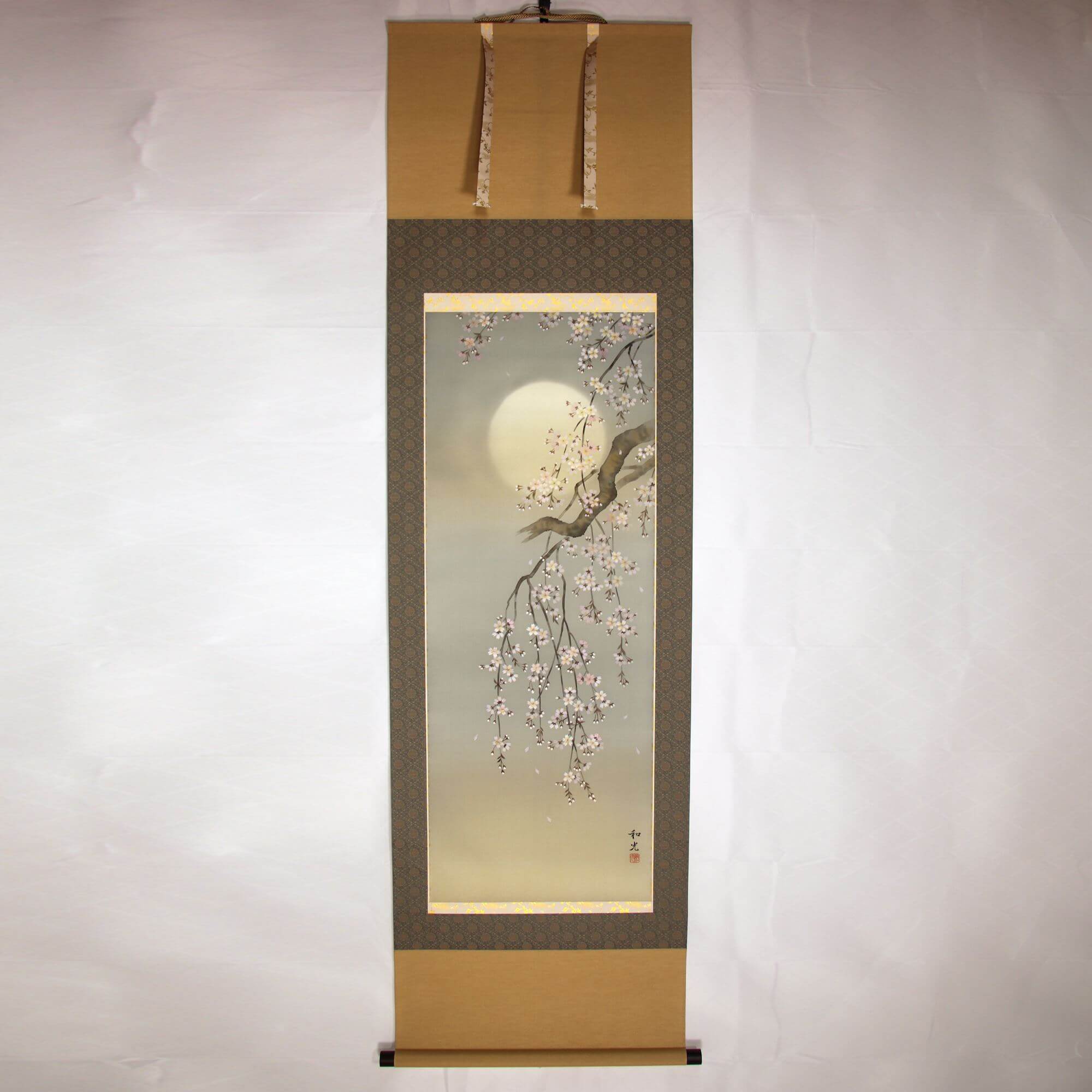 Product ID

0195

Name

Miyake Wakō

Profile

Born in Gifu prefecture, 1944, Wakou started painting under his father from his earliest childhood. His father was a painter too. Wakou became a disciple of Shikou Kojima who was also from Gifu prefecture and a nationally famous painter. Wakou received formal artistic training from Shikou and showed a skill for almost everything; birds and flowers, landscape and people. A former member of 墨人(bokujin) society. Now he belongs to Oriental Art society and is still active on the front line of Japanese art world.

Size

600mm x 1910mm

Roller End Material

Ebony

Material of the Work

Silk

Stock Condition

Sold out

Duty and Taxes




Import duty and taxes are beyond our control and may apply to your shipment. Please noted that these fees are the responsibility of the buyer.



Description

Japanese people love viewing cherry blossoms. Illuminated cherry blossoms at night are fascinating beyond words. The moment the cherries in both full bloom and out of bloom had been regarded as precious and irreplaceable. Cherries only last for a time but their transient beauty is so captivating to the Japanese.

Miyake Wakō, nihonga (Japanese-style) painter, skillfully painted colour and shape of the individual petals. Thin black sumi ink on a background that elegantly outlines the hazy moon indicates that it depicts a night scene. The fluttering petals create a lively atmosphere, which also illustrates the cherry blossoms rejoicing in their short lives. Wakō's accomplished painting techniques are seen ubiquitously on the painting.