Two Deers inside the Capital Nara / Kondō Nobuto - Rakuchū Sōroku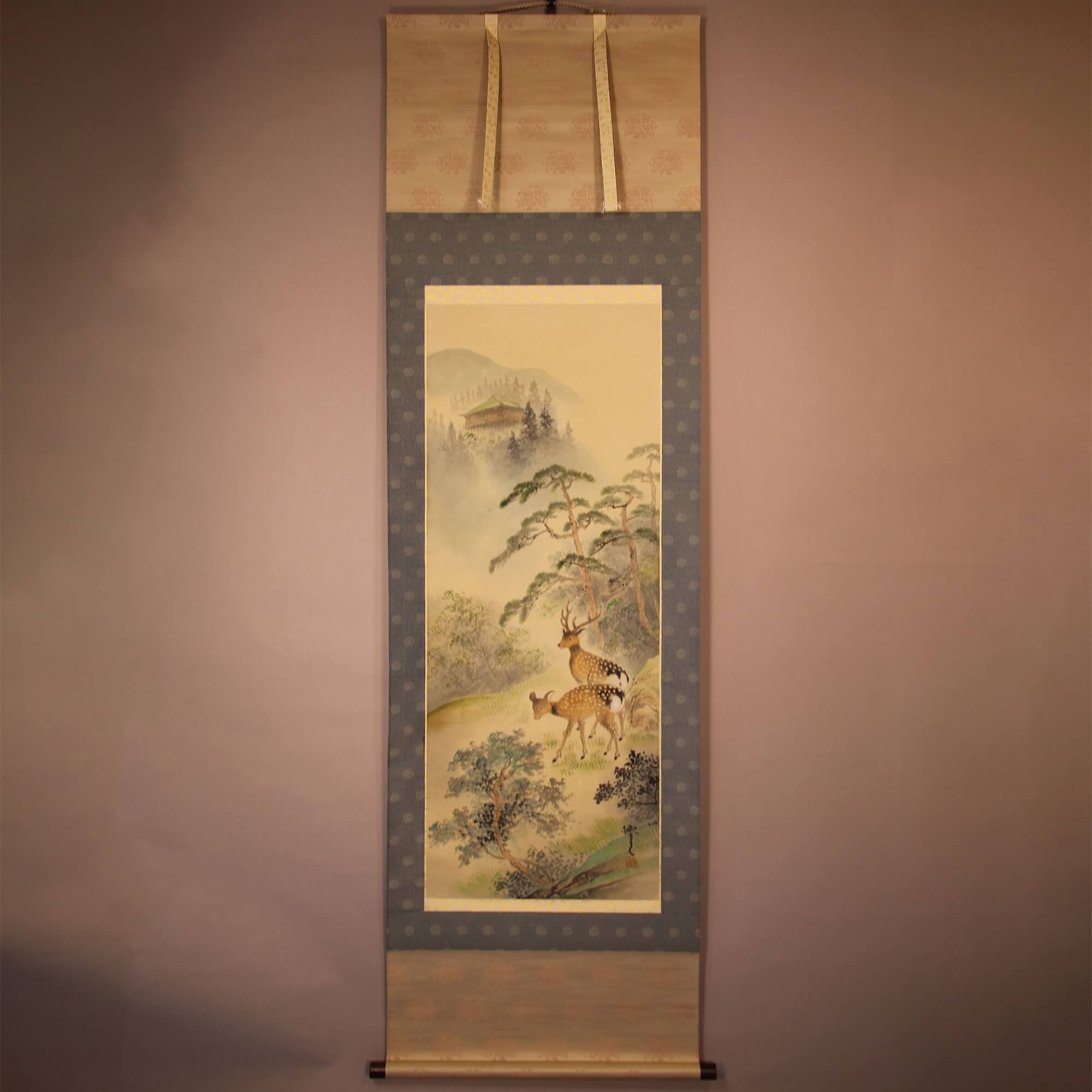 Product ID

0317

Name

Kondō Nobuto

Profile

In 1917, born in Yamanashi pref. Specialized in landscape paintings in sumi ink. The year of his death is unknown.

Size

600mm x 1910mm

Roller End Material


Redsandalwood

Material of the Work

Silk

Price

JPY 50,000

Stock Condition

In stock

Payment: Click the Paypal Mark

Duty and Taxes




Import duty and taxes are beyond our control and may apply to your shipment. Please noted that these fees are the responsibility of the buyer.



Description

Part of the vast Nara Park belongs to the precincts of Kasuga Taisha Shrine. The shrine's god, Takemikazuchi, is said to have come from Kashima Shrine (Ibaraki Prefecture) on a deer. Deer as a divine messenger, accordingly, have received careful protective measures in Nara. Even today, deer in Nara are carefully protected as natural monuments to allow many of them to live freely in Nara Park. This painting features such deer in Nara, depicted by Kondō Nobuto, against the backdrop of Nigatsudō Hall in the Tōdaiji Temple. The 2 deer, perhaps a husband and wife, cuddle in a friendly manner. This is a rare depiction of animals by Kondō Nobuto, who specializes in landscape painting. The depiction, however, shows no sense of discomfort in the landscape, communicating a sense of his painting's breadth.