Twitter of Sparrows / Katsunobu Kawahito - Jakusei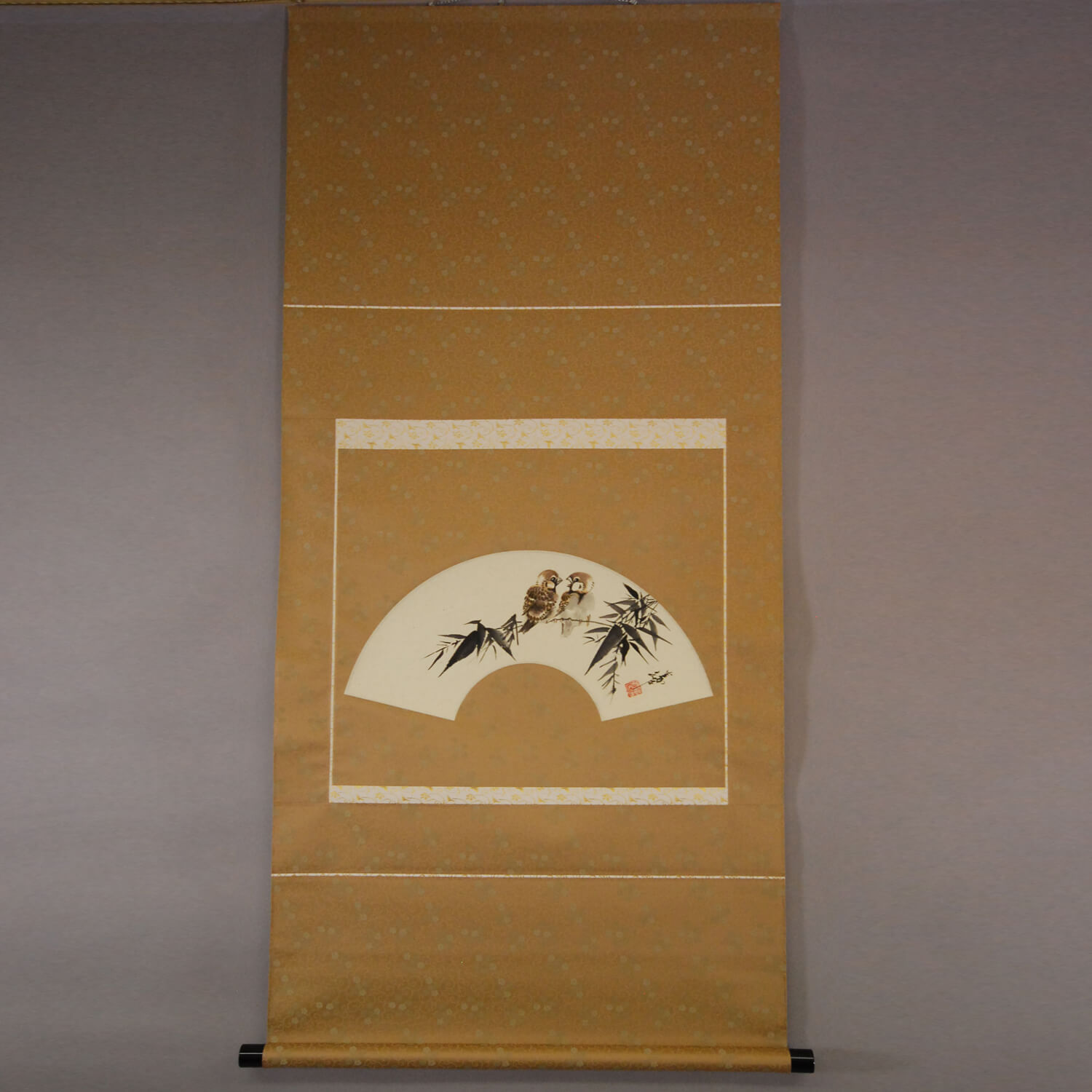 Product ID

0052

Name

Katsunobu Kawahito

Profile

1922-
A member of the Nitten Exhibition

Size

726mm x 1430mm

Roller End Material


Wood coated with black "urushi" (lacquer)

Material of the Work

Japanese paper

Stock Condition

In stock
Description

A combination of bamboo and a sparrow has long been considered a symbol of a good omen, so it is very popular in Japan. Therefore, it is often adopted as a crest of samurai families.
The Japanese people love the bamboo's characteristics: it grows straight and is flexible and hard to break. They liken bamboo to the fortunes of a family, and hope that their family fortunes will not decline.
A sparrow breeds abundantly, so it has been considered a symbol of the prosperity of descendants.
This is a work that combines the bamboo and the sparrows, painted by Katsunobu Kawahito. The fan-shaped screen is unique. It's just like Kawahito to paint pictures that utilise the characteristic of this shape. When we display this "kakejiku" (hanging scroll), we can almost feel as if the sparrows are there. Katsunobu Kawahito painted the bamboo leaves with bold, firm brush strokes. The sparrows are also depicted perching harmoniously. Katsunobu Kawahito often personifies animals, so this work is painted as if the sparrows are conversing with each other. We can see his love for animals in this work, so this is a heart-warming work.