Tranquility / Susumu Kawahara - Seikyou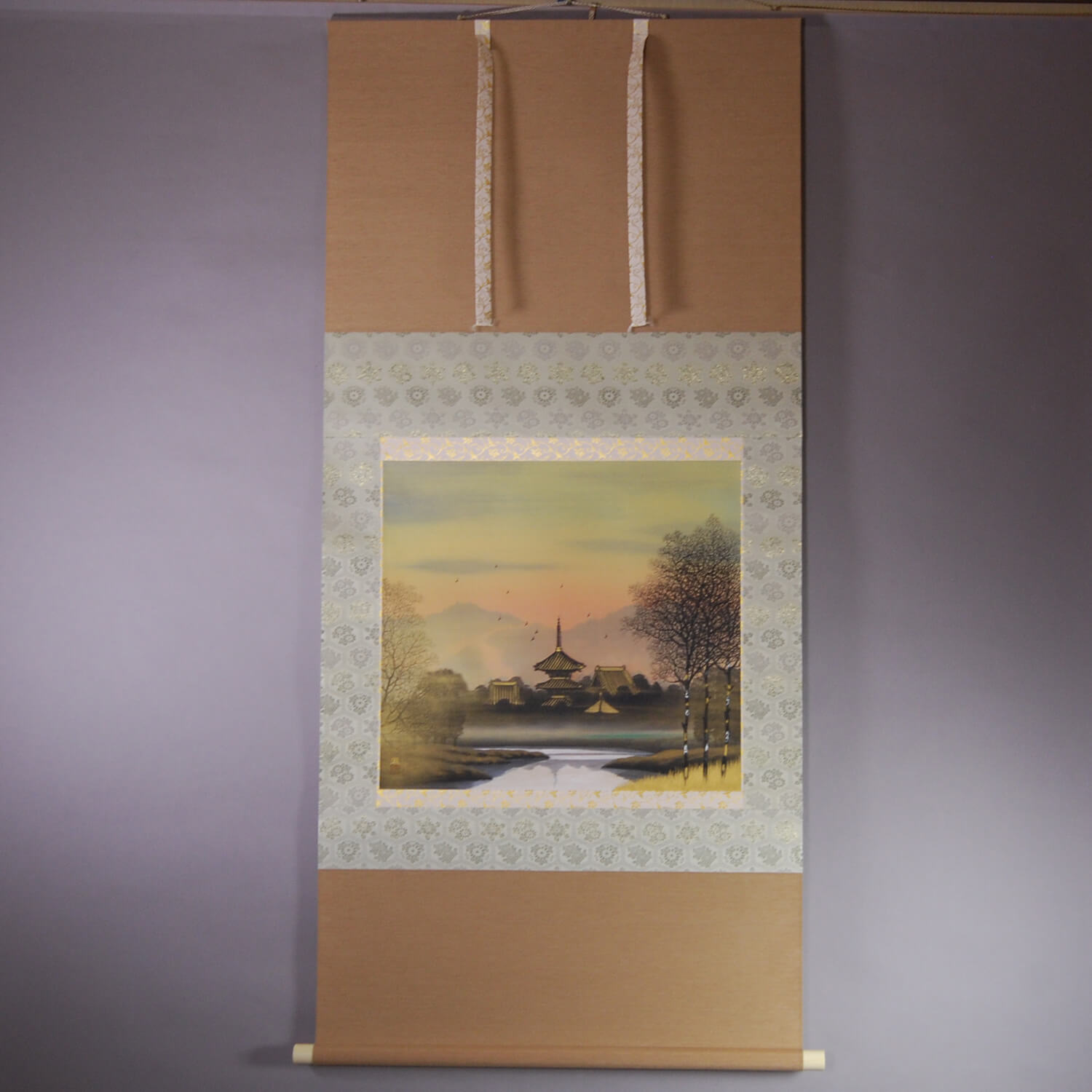 Product ID

0027

Name

Susumu Kawahara

Profile

1933-
A Member of the Seiryusha
A disciple of Ryuushi Kawabata

Size

725mm x 1500mm

Roller End Material

Artificial ivory

Material of the Work

Silk

Price

JPY 160,000

Stock Condition

In stock

Payment: Click the Paypal Mark

Duty and Taxes




Import duty and taxes are beyond our control and may apply to your shipment. Please noted that these fees are the responsibility of the buyer.



Description

"Sabi" is a sense of beauty in Japan. The meaning of sabi includes tranquility. It is thought in Japan that a tranquil, passive mind is needed to accept whatever is given. It is a state of mind known as "munen" or "musou," no-thought or no-reflection. This does not mean just to be without thoughts, ideas, feelings, etc. It means letting our natural faculties act in a consciousness free from thoughts, reflections, or affections of any kind. This state of mind is also known as egolessness ("muga" or non-atman), in which you cherish no egoistic thoughts, no consciousness of your own attainments. It is thought that if we have this mind, we can attain spiritual enlightenment.

As mentioned above, tranquility is a very important factor in sabi (the sense of beauty in Japanese culture).

The title of this work means tranquility. The depiction of the pagoda gives a solemn atmosphere to the entire piece, and we feel tranquility from it. Our minds become calm, and we feel as if we can accept whatever is given. Susumu Kawahara succeeded in stimulating our sense of beauty by this tranquility. How wonderful it is!