The Oirase Stream / Tomo Katou - Oirase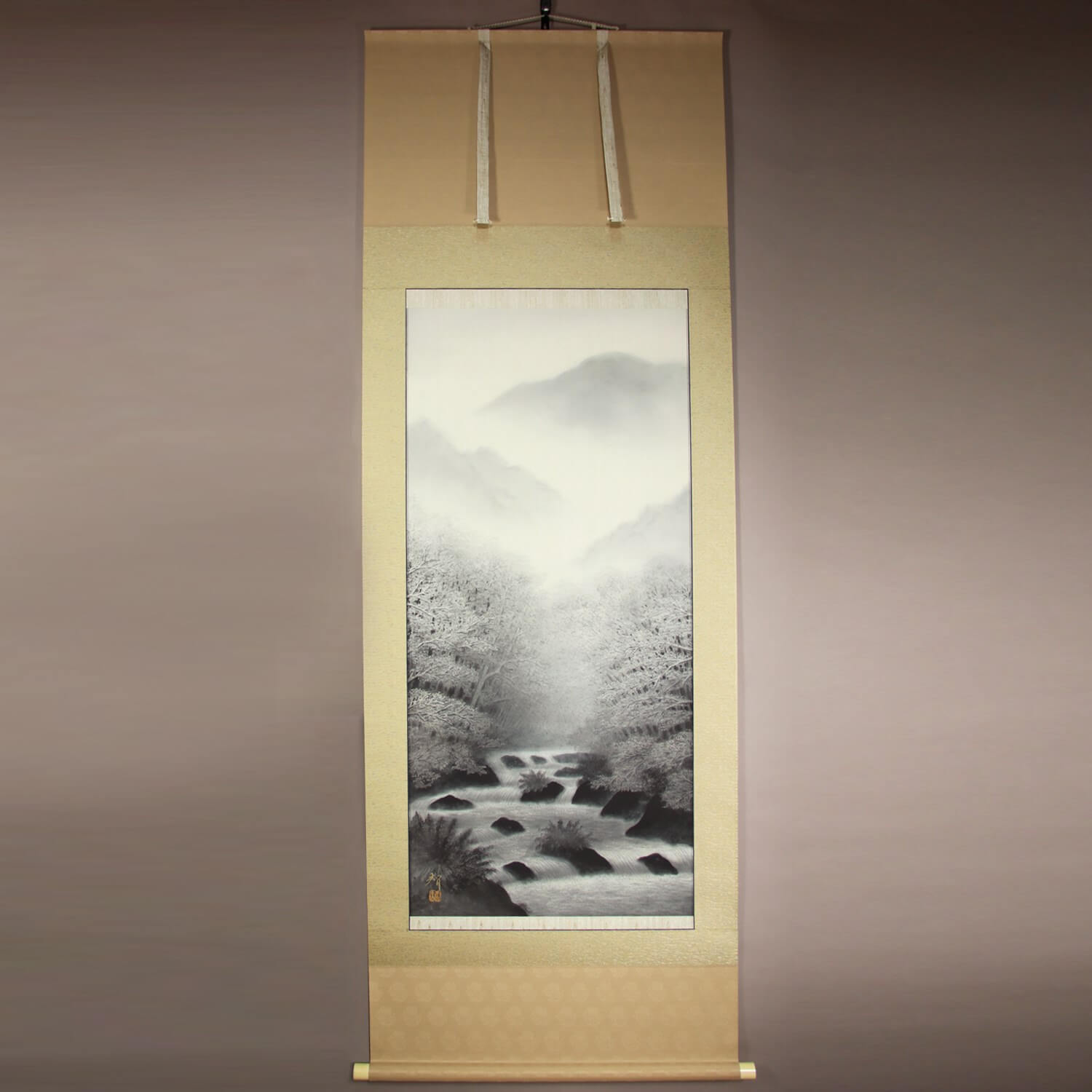 Product ID

0180

Name

Tomo Katou

Profile

1947-
A member of the Nitten Exhibition
A disciple of Kibou Kodama and Gensou Okuda

Size

722mm x 1990mm

Roller End Material

Artificial ivory

Material of the Work

Japanese paper

Stock Condition

In stock
Description

This painting depicts an Oirase stream in Aomori pref. on silk with sumi ink by Tomo Katou.
Oirase paintings by him have characteristic of vivid colours but this painting is quite different from what he has ever painted.
In his previous works, he has been very keen on drawing vitality of the nature.
However, with this new work, he expresses the beauty of the silent hidden land that has a certain mystique.
When it comes to the painting style of suiboku-ga (Japanese ink painting) on silk, Tomos's master, Kibou Kodama is outstanding.
His suibokuga make us feel the mystery of nature and are clearly different from other painters works.
Tomo Katou was his last diciple and we can see through this piece that his secret technique had been handed down to Tomo Katou.

Kibou Kodama (1898-1971)
A Japanese-style painter. He was a member of the Japan Art Academy. He was a student prodigy of Gyokudou Kawai. He was a great master of the Japanese art world. He had many advanced painting techniques, and his style of suiboku-ga (Japanese ink painting) on silk was especially famous.