The Oirase Stream in Autumn / Tomo Katou - Kinshuu Oirase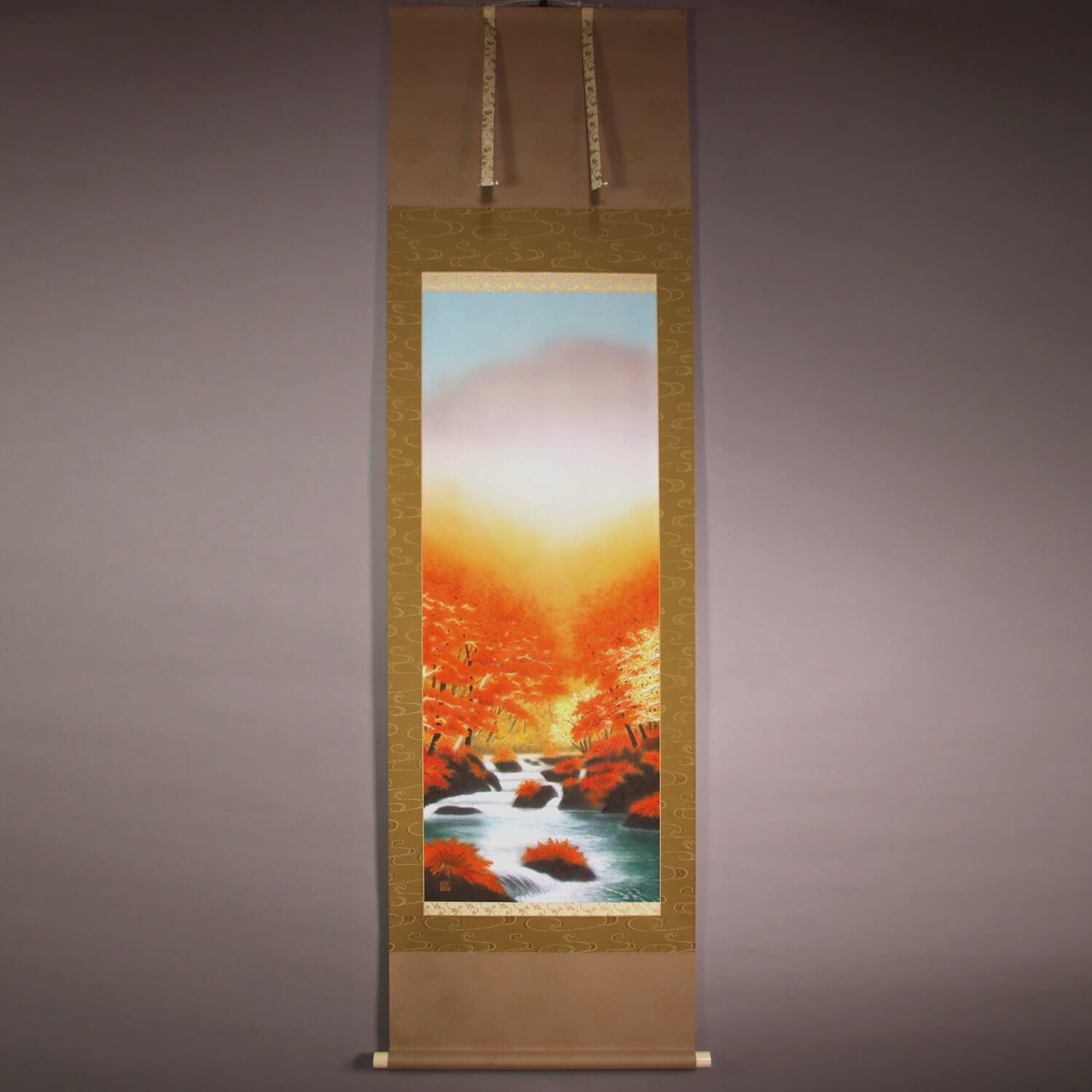 Product ID

0179

Name

Tomo Katou

Profile

1947-
A member of the Nitten Exhibition
A disciple of Kibou Kodama and Gensou Okuda

Size

600mm x 1950mm

Roller End Material

Artificial ivory

Material of the Work

Japanese paper

Stock Condition

In Stock
Description

The Oirase stream in Aomori prefecture is representative of the scenic beauty of Japan.
The landscape looks especially alluring with the budding greens of Spring, and during Autumn when the leaves turn to red, and a lot of tourists visit during these times.

In recent years, Tomo Katou often goes there to sketch, and has left many pieces of Oirase landscape paintings.
This work is one of them; a beautiful autumn scene painted in rich colors.
The vivid colors remind us of Gensou Okuda's (Tomo Katou's master) signature use of Red and give vitality to the entire piece.
We can almost feel the breath of nature through this piece.