The Kinkaku-ji Temple / Takayoshi Satou - Kinkaku-ji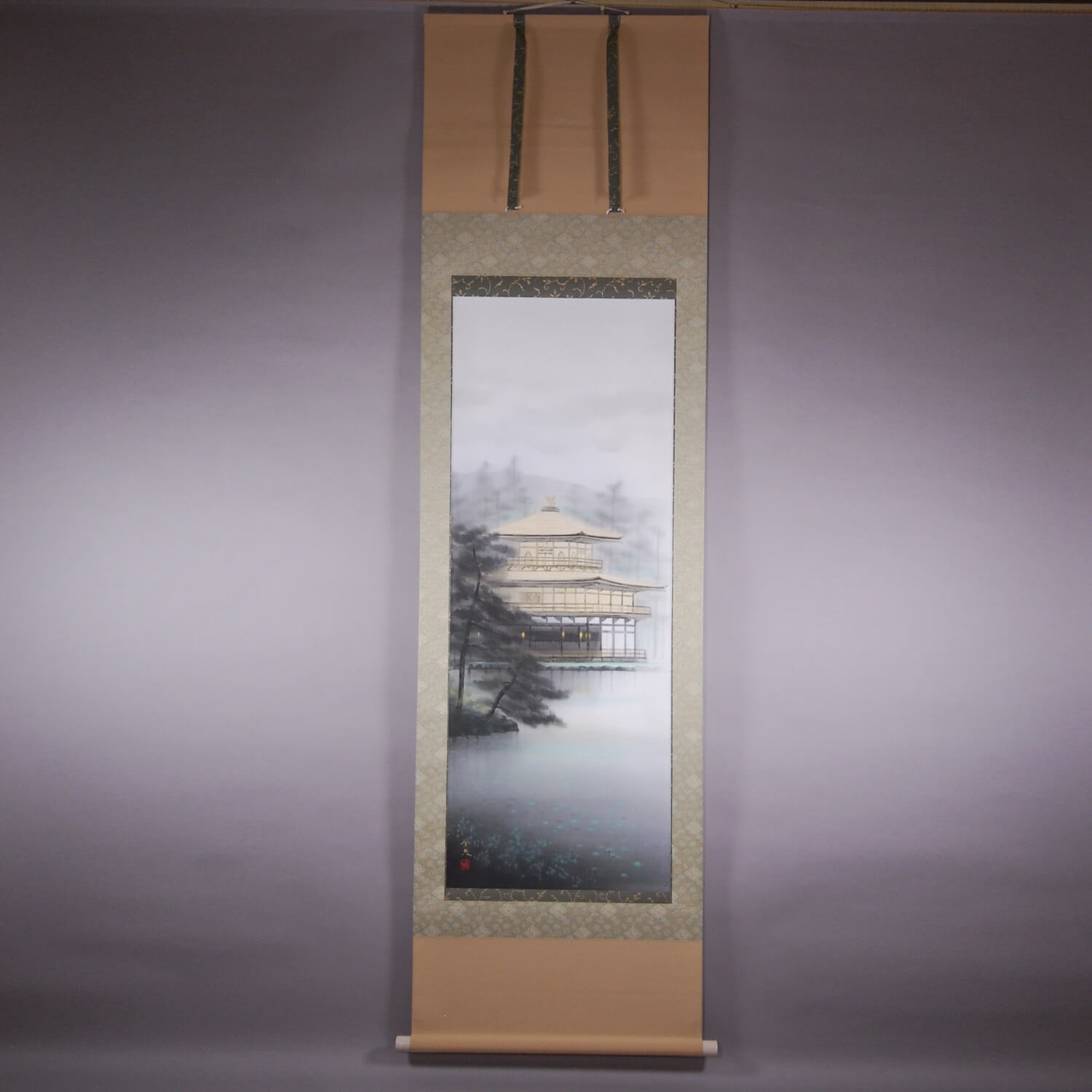 Product ID

0016

Name

Takayoshi Satou

Profile

1950-
A special member of Nihon Bijutsuin
(The Japan Academy of Fine Arts)
A disciple of Ikuo Hirayama

Size

600mm x 1990mm

Roller End Material

Ceramic

Material of the Work

Japanese paper

Price

JPY 600,000

Stock Condition

In stock

Payment: Click the Paypal Mark

Duty and Taxes




Import duty and taxes are beyond our control and may apply to your shipment. Please noted that these fees are the responsibility of the buyer.



Description

The name of Kinkaku-ji means the "Temple of the Golden Pavilion." It looks like something out of a fairy tale. The Kinkaku-ji Temple was originally completed in 1397. It's three stories high and it's a brilliant gold color. It's beautiful year round. It sits elegantly by a large pond. The first two levels are based on traditional Japanese architecture, but the top story represents a strongly contrasting style greatly influenced by the Chinese Chan School. The pavilion adds luxury to the simple Buddhist style. The garden is huge, and its highlights change with each season. It has been designated as a National Special Historic Site and a National Special Landscape, and one of the 17 locations comprising the Historic Monuments of Ancient Kyoto World Heritage Site. It is also one of the most popular buildings in Japan, attracting a large number of visitors annually.

Takayoshi Satou studied painting under Ikuo Hirayama (and inherited his skills). The Kinkaku-ji Temple is lightly painted in gold, so we can feel its modest elegance. He perfects his work with light and mild colors, thus his paintings look very refined. We can witness his masterful painting skills in this work.

Ikuo Hirayama (1930-2009)

A Japanese-style painter. He was a chairman of the board of "Nihon bijutsuin" (the Japan Academy of Fine Arts). He was famous in Japan for Silk Road paintings of dreamlike desert landscapes in Iran, Iraq, and China.