The Hokki-ji Temple / Tatsurou Shima - Hokki-ji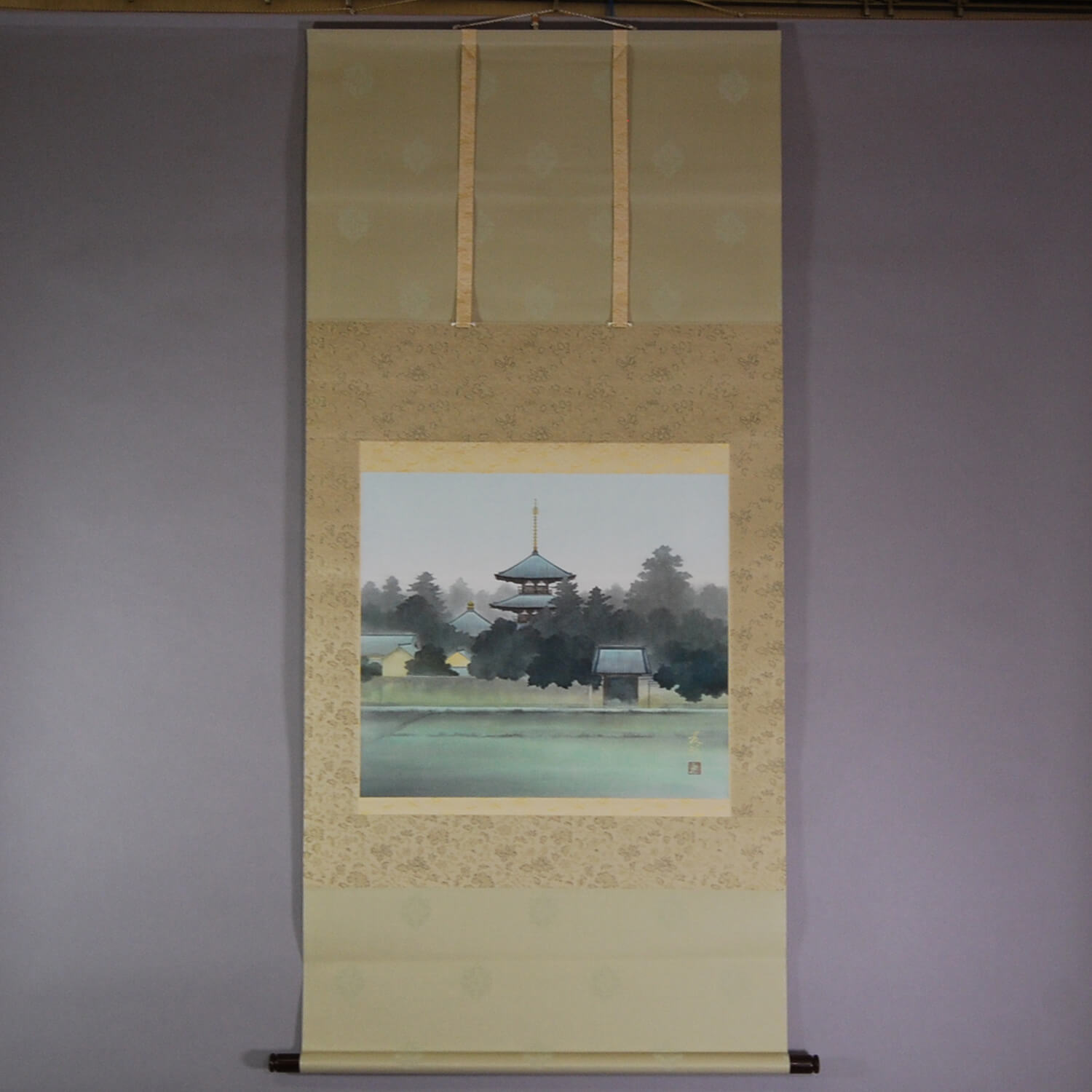 Product ID

0033

Name

Tatsurou Shima

Profile

1955-
Japanese-style painter

Size

800mm x 1560mm

Roller End Material

Red sandalwood

Material of the Work

Japanese paper

Price

JPY 180,000

Stock Condition

In stock

Payment: Click the Paypal Mark

Duty and Taxes




Import duty and taxes are beyond our control and may apply to your shipment. Please noted that these fees are the responsibility of the buyer.
Description

The Hōki-ji (also pronounced as Hokki-ji) is a temple of the Shōtoku sect located at Okamoto, Ikaruga Town, Ikoma County, Nara Prefecture. Sometimes the temple is counted as one of the seven major temples Prince Shōtoku erected, but in fact, the temple was completed several decades after Prince Shōtoku's death. In the Ikaruga area, where World Heritage the Hōryū-ji Temple is located, in addition to the Hōki-ji temple, there are many other old temples that have connection with Prince Shōtoku, such as the Hōrin-ji Temple (Ikaruga Town), the Chūgū-ji Temple, and others. Due to this fact, we can see that this area was a center of the Buddhist culture since ancient times. Among the original structures, the only building in existence is the three storey pagoda. The Three-Storey Pagoda of Hokki-ji Temple was built early in the eighth century. The pagoda that measures 24 m tall is the oldest three storey pagoda in Japan. It is also said to be the largest three-storey pagoda in Japan, except for Yakushi-ji Tōtō (East Pagoda of Yakushi-ji Temple) that has a peculiar style. This pagoda is a national treasure.

There are not many visitors because the Hokki-ji Temple is far from a sight-seeing area. However, it has been painted by many painters since ancient times. This is because the isolated temple makes them feel "sabi" loneliness (one of Japanese aesthetic concepts) and paint it.