The Hokki-ji Temple / Takayoshi Satou - Hokki-ji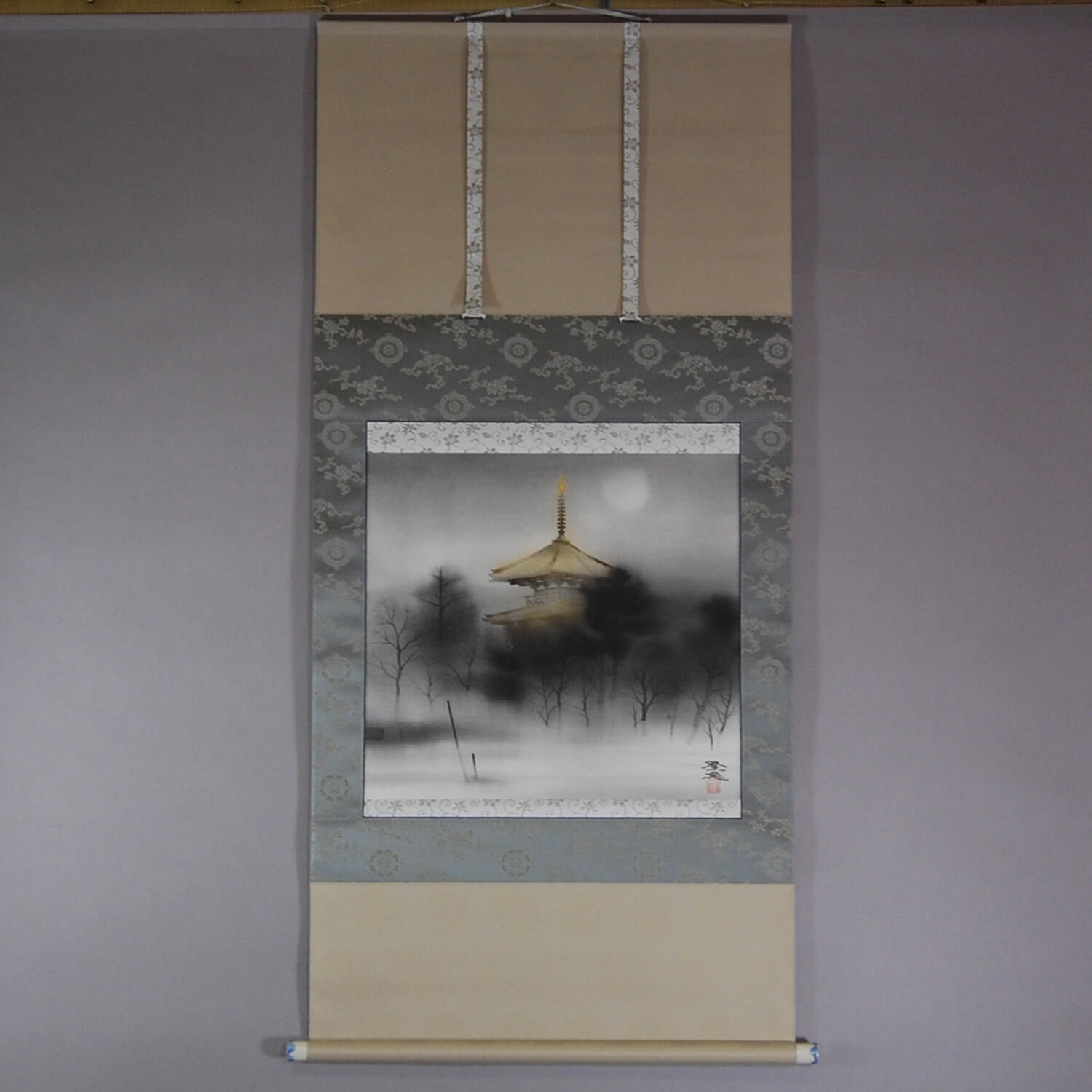 Product ID

0031

Name

Takayoshi Satou

Profile

1950-
A special member of Nihon Bijutsuin
(The Japan Academy of Fine Arts)
A disciple of Ikuo Hirayama

Size

722mm x 1460mm

Roller End Material

Ceramic

Material of the Work

Japanese paper

Price

JPY 500,000

Stock Condition

In stock

Payment: Click the Paypal Mark

Duty and Taxes




Import duty and taxes are beyond our control and may apply to your shipment. Please noted that these fees are the responsibility of the buyer.



Description

This is a painting of the scenery of the Hokki-ji temple lighted by the moonlight. The moon is expressed indirectly by the unpainted space. The subtle and profound pagoda is depicted with slight gold paint. The simple way the trees are expressed emphasizes the main theme, the Hokki-ji temple. There is a tranquil night atmosphere. The unpainted blank space is extremely exquisite. All harmonize with each other, and produce a profound and mysterious atmosphere. This is the masterpiece expressed by Takayoshi Satou's prominent painting technique and keen sense of beauty.

Ikuo Hirayama (1930-2009)
A Japanese-style painter. He was a chairman of the board of "Nihon bijutsuin" (the Japan Academy of Fine Arts). He was famous in Japan for Silk Road paintings of dreamlike desert landscapes in Iran, Iraq, and China.