The Hatonosu Valley / Keiji Yamazaki - Hatonosu Keikoku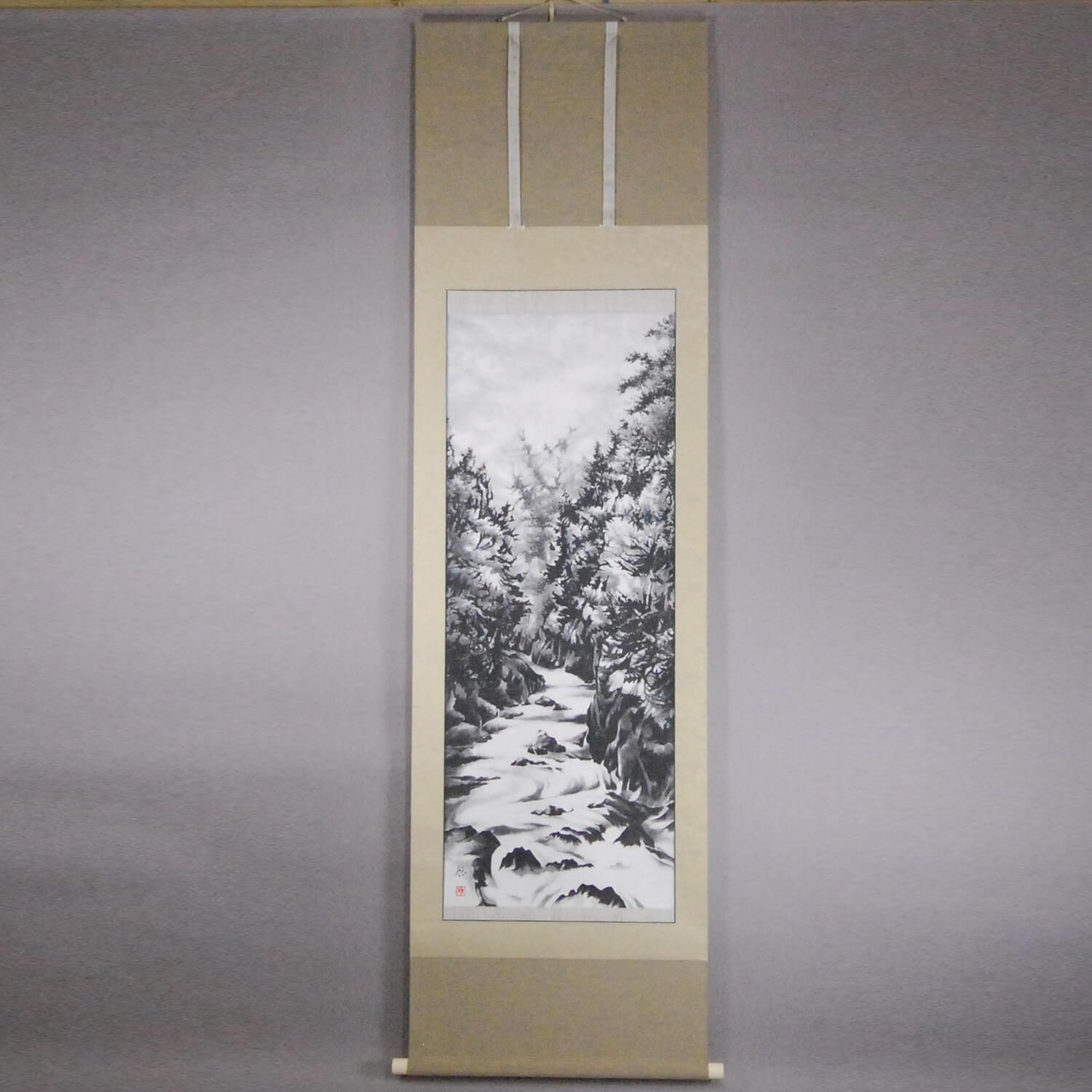 Product ID

0039

Name

Keiji Yamazaki

Profile

1937-2018
An auditor of the Nitten Exhibition

Size

600mm x 1990mm

Roller End Material

Artificial ivory

Material of the Work

Japanese paper

Price

JPY 600,000

Stock Condition

Sold out

Payment: Click the Paypal Mark

Duty and Taxes




Import duty and taxes are beyond our control and may apply to your shipment. Please noted that these fees are the responsibility of the buyer.



Description

The Hatonosu Valley is a beautiful canyon located in Okutama, Tokyo. It is one of the greatest nature spots in Tokyo. It was formed when the Tama River ate its way through solid rock. There is a walkway about 500m along the valley, so we can enjoy viewing it very easily from there. In autumn, the trees sport beautiful fall colors, and many people visit this place to enjoy them. It was named Hatonosu during the Edo period. In English Hatonosu means "nest of doves." In 1657, there was a huge fire in Edo city. After that, to restore the city, people used the Okutama forests. People built a shrine for the safety of the workers and the successful completion of the work. One day, two doves made a nest on this shrine. The people thought of them as sacred birds. Later because of the birds this place was named Hatonosu.

This is a painting of the Hatonosu Valley, by Keiji Yamazaki. The unique composition should be specially mentioned. He paints using his unique perspective, which is not restricted by traditional style. In this painting, he painted the mountain stream running strongly along the center of the screen. A composition, such as this one, is very unique and gives us the feeling of the depth and the power of the stream. It is also extremely rare in the "kakejiku" (hanging scroll) painting world to focus on a foreground. I had never seen such a composition. It's not too much to say that he created a new approach in the composition of a hanging scroll painting.