The Azusa River / Keiji Yamazaki - Azusa-gawa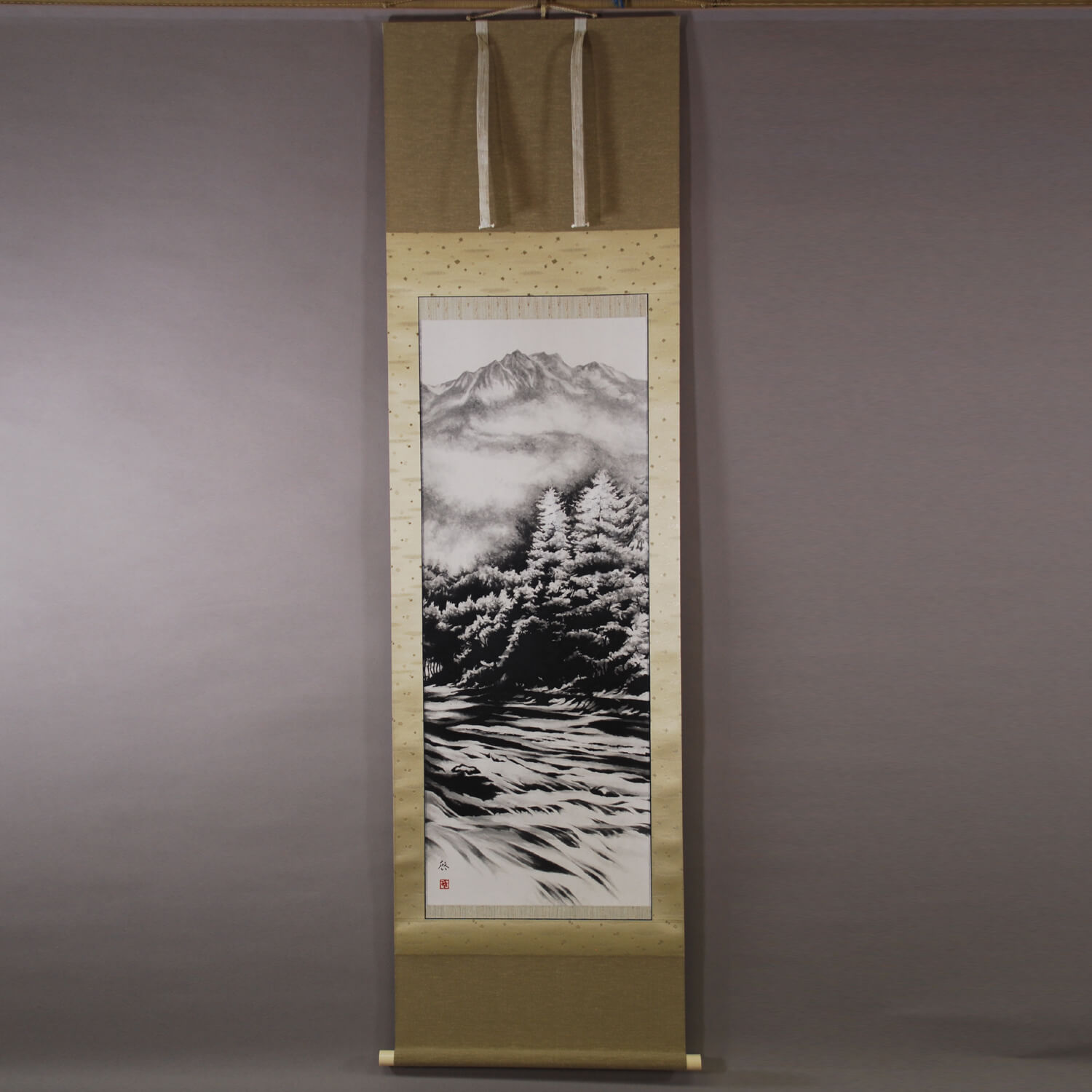 Product ID

0011

Name

Keiji Yamazaki

Profile

1937-2018
An auditor of the Nitten Exhibition

Size

600mm x 1980mm

Roller End Material

Artificial ivory

Material of the Work

Japanese paper

Price

JPY 600,000

Stock Condition

In stock

Payment: Click the Paypal Mark

Duty and Taxes




Import duty and taxes are beyond our control and may apply to your shipment. Please noted that these fees are the responsibility of the buyer.



Description

Japanese-style paintings did not make use of the painting method for representing light and shadow until Western painting was introduced during the Meiji period (1868-1912). When Japanese painters saw the Western shadow method for the first time, I can't imagine how surprised they were. Many Japanese-style painters went to Europe to study, and after learning from various schools of Japanese-style painting and from Western-style painting, they renewed Japanese-style painting as a national art. Since then, Western- and Japanese-style paintings have continued their symbiotic relationship, co-existing and developing as rival forces in Japan.

This is a painting of the Azusa River by Keiji Yamazaki. The Azusa River is a famous large river that flows through Kamikouchi in Japan. It is known as a clear stream and captures the hearts of many people. In this painting, the high contrast expressed with "sumi" (ink) is very impressive. It is very rare to express light and shadow in Japanese-style landscape paintings. Although Keiji Yamazaki was certainly influenced by Western paintings, he has established his own original style. We can see, from this work, that he has tried to create a new world of Japanese-style painting.