Spring Thaw / Kikou Kobayashi - Yukidoke-no-koro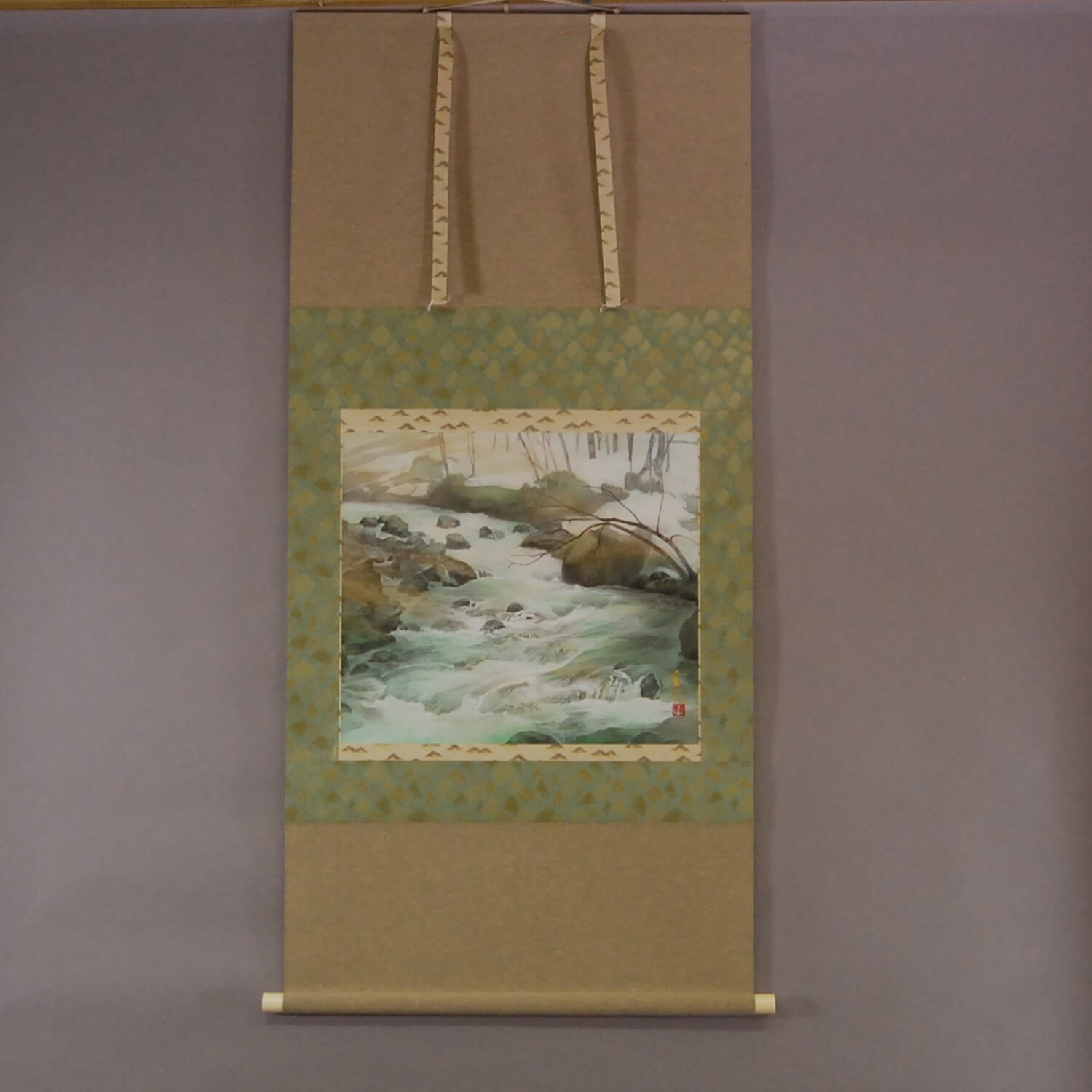 Product ID

0063

Name

Kikou Kobayashi

Profile

1955-
A member of Nihon Bijutsuin
(The Japan Academy of Fine Arts)

Size

725mm x 1470mm

Roller End Material

Artificial ivory

Material of the Work

Japanese paper

Stock Condition


No stock.
You can make an additional order.
Please contact us.



Description

Kikou Kobayashi was born and raised in a snowy country town. He has experienced the hardship of heavy snow since his childhood, so spring thaws are special for him; they represent the release from the snow's hardship and the coming of spring which he is longing for.

This painting depicts snow melting and feeding a swollen river. It feels as if the strong flow expresses his strong longing for the coming of spring. He beautifully represents the warm sunlight using the slightest amount of gold paint.