Sparrows / Yokohori Senpo - Suzume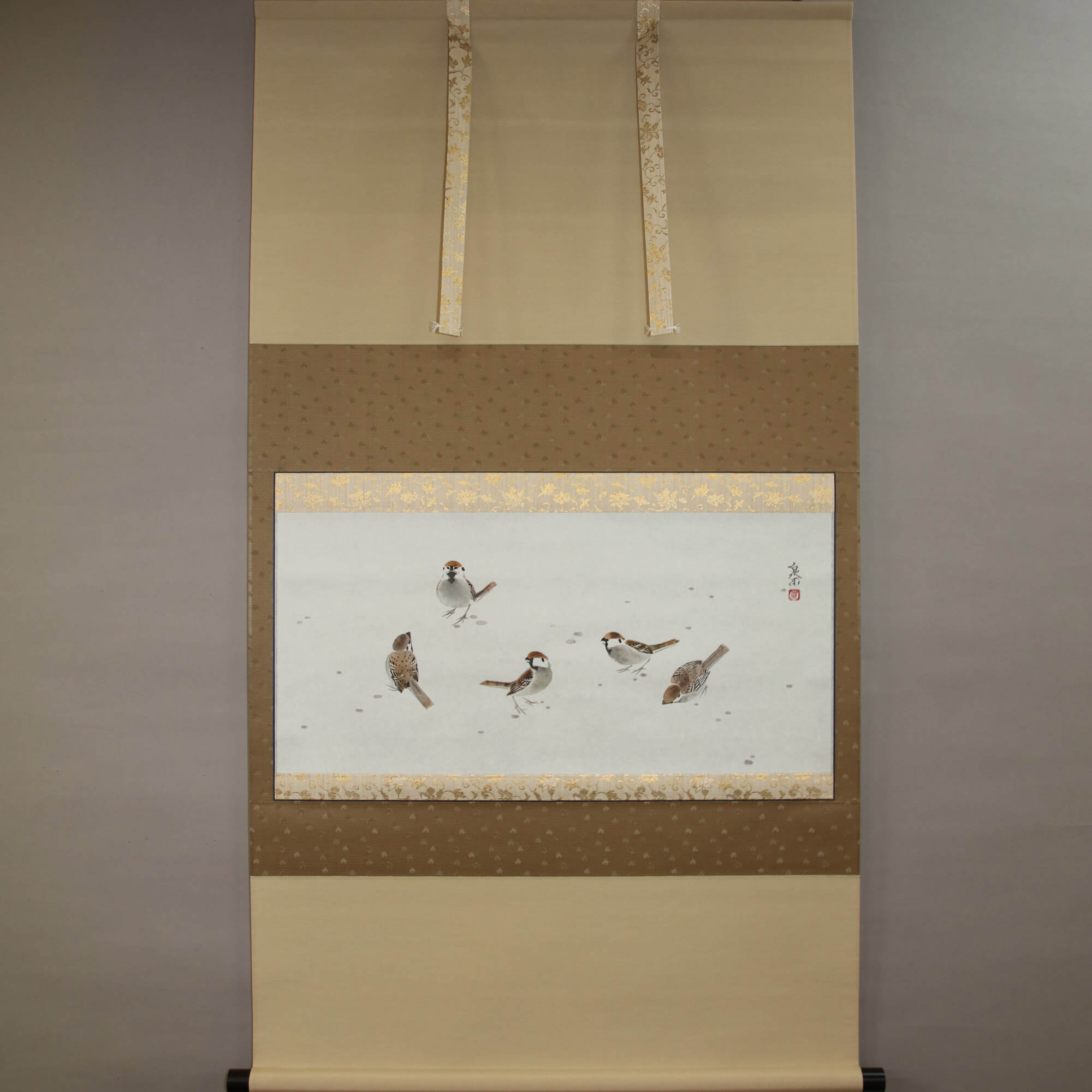 Product ID

0244

Name

Yokohori Senpo

Profile

Yokohori Senpo (横堀泉甫, 1935-) is a Japanese-style painter. Born in Hokkaidō pref. Pupil of Fukuōji Hōrin. Win a prize at the Inten exhibition 7 times. A frequent prize winner.

Size

765mm x 1290mm

Roller End Material


Redsandalwood

Material of the Work

Japanese paper

Price

JPY 90,000

Stock Condition

In stock

Payment: Click the Paypal Mark

Duty and Taxes




Import duty and taxes are beyond our control and may apply to your shipment. Please noted that these fees are the responsibility of the buyer.



Description

Yokohori Senpo was born in 1935 in Hokkaidō. He studied under Fukuōji Hōrin (1920-2012), who served as the director of the Nihon Bijutsuin (Japan Art Institute). He was mainly active at the Inten exhibition to be awarded a series of prizes. He excels at paintings of flowers and birds, with his works featuring sparrows recognized as especially popular.

This work is one of those such sparrows paintings depicted by Yokohori Senpo. Sparrows are an animal with a strange characteristic: they settle in a place where people live, and when there is no one there, they move to another area where other people live. Since ancient times, sparrows have been a familiar bird, constantly being with people, to accordingly lead many Japanese-style painters to use them as the subject of their paintings. In this work, a flock of 5 sparrows is depicted. Yokohori Senpo's ability to accurately depict the different movements by each one of the sparrows is perhaps the result of his usual observation. The detailed depiction of the feathers seems to also reflect the meticulous nature of Yokohori Senpo's personality.