Snow Light / Katsunobu Kawahito - Toukousetsu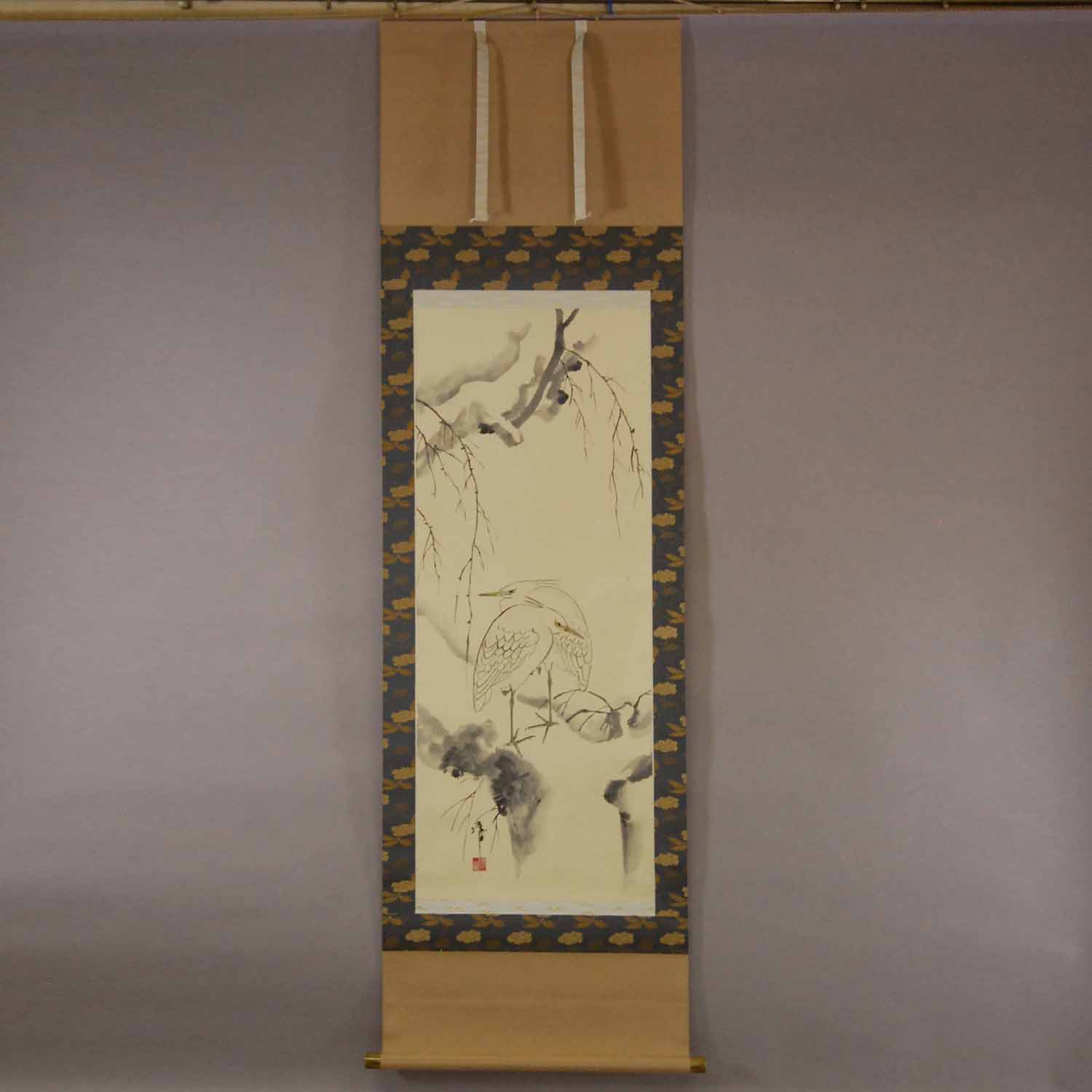 Product ID

0119

Name

Katsunobu Kawahito

Profile

1922-2019
A member of the Nitten Exhibition

Size

605mm x 1925mm

Roller End Material

Ceramic

Material of the Work

Japanese paper

Price

JPY 210,000

Stock Condition

In stock

Payment: Click the Paypal Mark

Duty and Taxes




Import duty and taxes are beyond our control and may apply to your shipment. Please noted that these fees are the responsibility of the buyer.



Description

In this painting, the snow that has piled up on the branches of the trees is expressed indirectly by the unpainted space. This technique of expression can be seen in "Sessho-zu Byoubu" (the folding screen with the painting of the Pine Tree in Snow) painted by Oukyo MARUYAMA. (Oukyo MARUYAMA was a Japanese artist active in the late 18th century. He founded the Maruyama school of painting.) Traditional techniques like this are more difficult than we imagine, and sadly the number of Japanese-style painters who can master these techniques is gradually decreasing.

This is a painting of two little egrets by Katsunobu Kawahito. The sharp look of their eyes express a ferocity. Katsunobu Kawahito painted the color of their wings with slight "sumi" (ink). It is very interesting that Katsunobu Kawahito used the white colors of snow and wings distinguishably.