Sheep / Katsunobu Kawahito - Hitsuji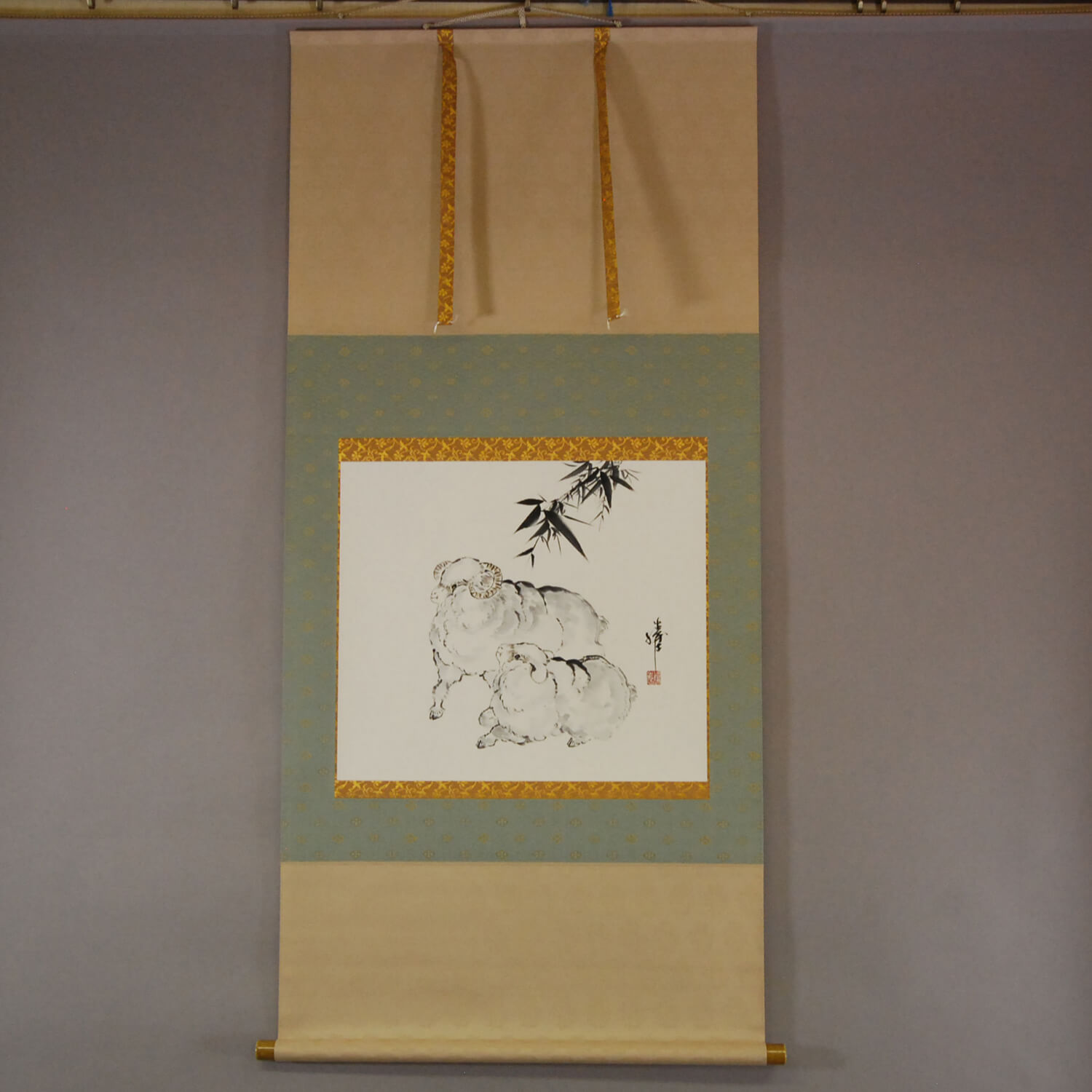 Product ID

0162

Name

Katsunobu Kawahito

Profile

1922-2019
A member of the Nitten Exhibition

Size

720mm x 1470mm

Roller End Material

Ceramic

Material of the Work

Japanese paper

Stock Condition

Sold out


Description

In Japan, there are two calendars, the "Jikkan" and the "Juunishi," both imported from China. Combinations of the two are called "Eto" (the sexagenary cycle), and the Eto of each new year becomes a popular topic of conversation. Juunishi dates back to the Yin period in China. It is said that during the Yin dynasty, Jikkan (a kind of numeral) and Juunishi were combined in sixty different ways to show days, months, years, and directions; Juunishi were used to show time. Later, different animals were used for the twelve signs of Juunishi. These animals are as follows: rat, ox, tiger, rabbit, dragon, snake, horse, sheep, monkey, rooster, dog and boar. This order is fixed.

Until the Edo period, Juunishi was used widely used for years, times, and direction. However, in present-day Japan we only use it to refer to years. This is why the names of animals are used to refer to years in Japan. For example, 2015 is the Year of the Sheep. In this way, rather than combining with Jikkan, we Japanese just use Juunishi to show the years.

This is a painting of sheep by Katsunobu Kawahito. Few Japanese-style painters have depicted sheep because they weren't familiar with the animal; we can say this painting is very rare in that respect. The combination of the two sheep and the bamboo, painted with strong brushstrokes, go together better than we expect; this is very interesting. I want you to display this work in the Year of the Sheep.