Bamboo: Ties / Seihan Mori - Take: Kizuna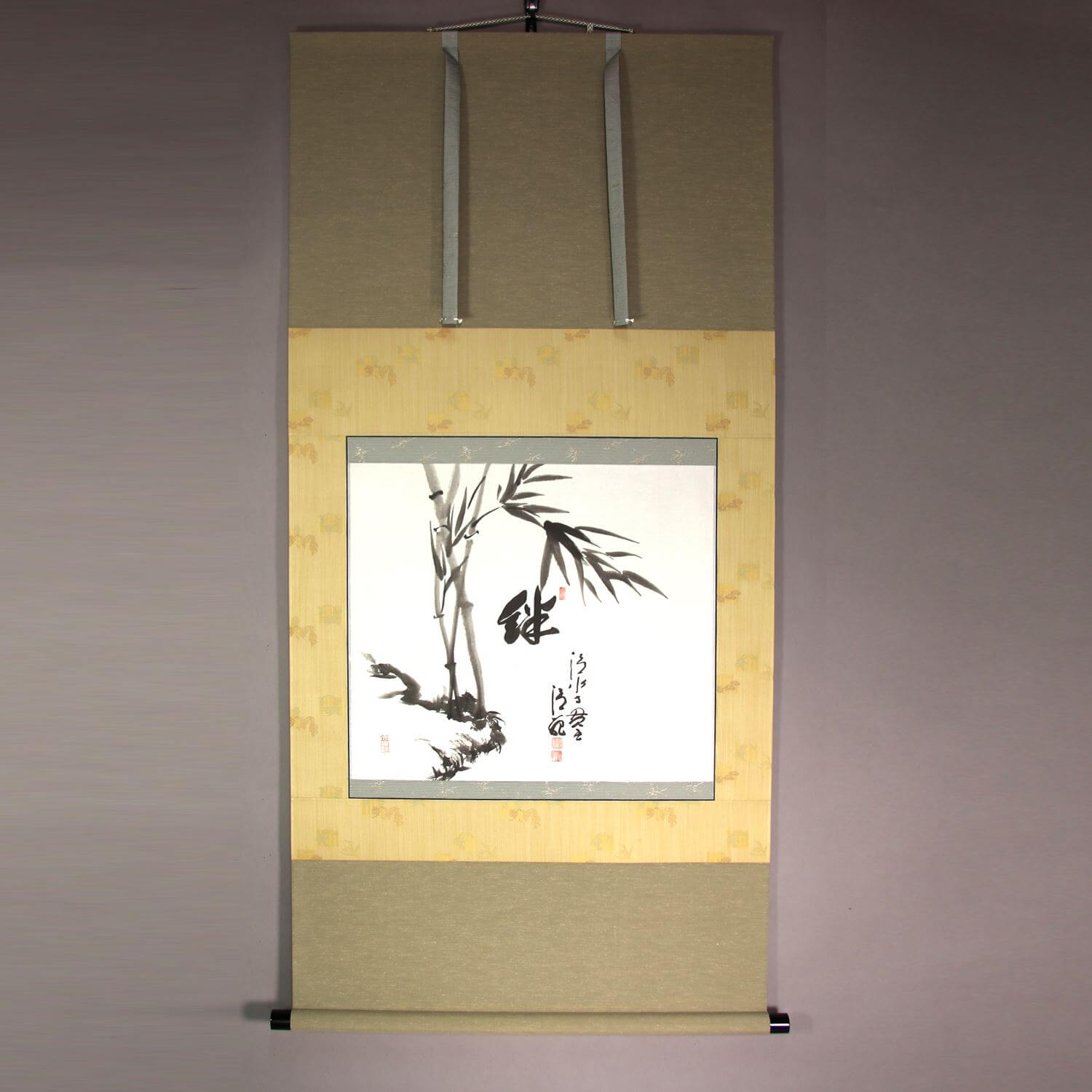 Product ID

0185

Name

Seihan Mori

Profile

1940-
The chief abbot of the Kiyomizu-dera Temple

Size

725mm x 1400mm

Roller End Material


Wood coated with black "urushi" (lacquer)

Material of the Work

Japanese paper

Stock Condition

In stock
Description

Since 1995, the "Kanji of the Year," has been announced every December 12th at the Kiyomizu-dera Temple. One Chinese character, representing the social conditions of that year, is chosen by the Japan Kanji Aptitude Testing Foundation and celebrated as "the day for Kanji." At the time of the announcement, the Chinese character is brushed on a large sheet of Japanese writing paper by the chief priest of the Kiyomizu-dera Temple upon the "Oku no in" (inner sanctuary) stage.
Seihan Mori, the chief abbot of the Kiyomizu-dera Temple, is known for writing the "Kanji of the Year" every year. Therefore, he is known as a "noushoka" (master of calligraphy), and his pieces of calligraphy are very popular.

Seihan Mori recently also often produces Suiboku-ga ink painting.

This piece is a painting of bamboos by Seihan Mori. Bamboos bending to the wind are expressed with his light brushwork. We can see his study of painting techniques from the perfect depiction of the bamboo joints.

The character of "kizuna" (ties) was chosen as the Kanji of the Year 2011. We realized again the ties with people who are close to us like our family and friends through experience of the Great East Japan Earthquake, so this character was chosen. This character is especially loved among a series of the Kanji of the Year characters, and a calligraphic work of the kizuna character by Seihan Mori is one of most popular his works.

Bamboos are hard to break thanks to their joints even if a gale blows. It seems that Seihan Mori tries to convey the importance of strong ties through the depiction of the bamboo joints. This is an extremely impressive work.