Ryōkan: Bojō (Feeling of Cherish / Love) / Kawahito Katsunobu - Ryōkan: Bojō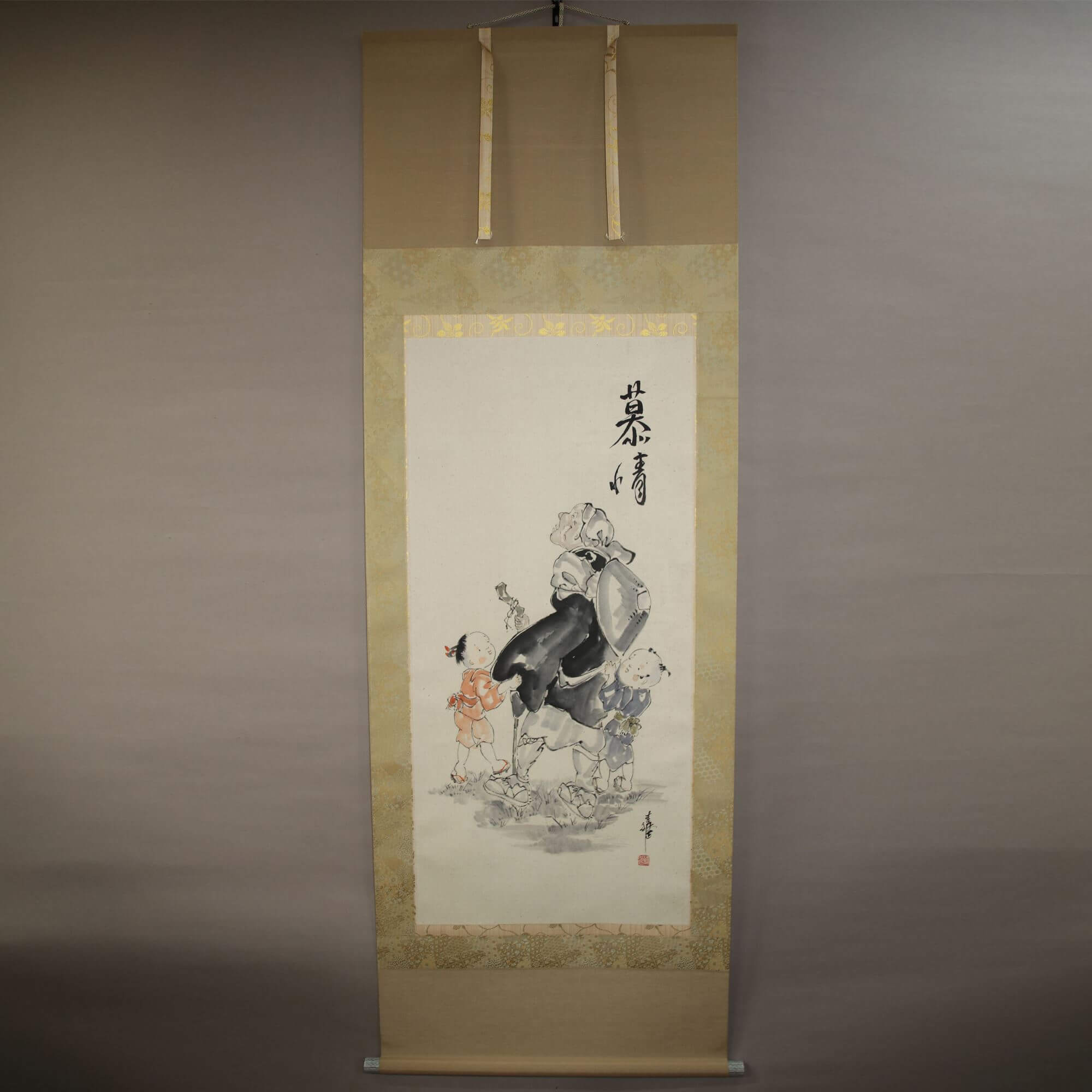 Product ID

0262

Name

Kawahito Katsunobu

Profile

Kawahito Katsunobu (川人勝延, 1922-2019) was a Japanese-style painter from the Shōwa era to the Heisei era. Member of the Nitten. Pupil of Satō Taisei. An able painter of landscapes and flowers & birds.

Size

720mm x 1900mm

Roller End Material

Ceramic

Material of the Work

Japanese paper

Price

JPY 225,000

Stock Condition

In stock

Payment: Click the Paypal Mark

Duty and Taxes




Import duty and taxes are beyond our control and may apply to your shipment. Please noted that these fees are the responsibility of the buyer.



Description

Ryōkan (1758-1831) was born in Echigo Province (Niigata Prefecture) to serve as a monk of the Sōtō sect, poet, and calligrapher in the late Edo period. He was ordained at the age of 18 to travel around the country. With his selfless and disinterested characteristics, he was trusted by the people to devote himself to teaching, without having any temple in his life, even after returning to his hometown. He showed his simple life and tried to use simple words to teach the Buddha's teachings, instead of preaching difficult doctrines to the people. He believed that "the innocence of a child's heart is the true heart of a sincere Buddha" to love and play with children innocently.

A Japanese-style painter, Kawahito Katsunobu, was deeply impressed by the local pride, Ryōkan, when he had a solo exhibition in Niigata, to paint a series of works featuring Ryōkan. This is said to be due to a sense of his familiarity with the fact that the characteristics of himself and Ryōkan share quite similarity. This work depicts the image of Ryōkan, playing with children through Kawahito Katsunobu's light brushstroke. The children's faces that adore Ryōkan are very cute. Kawahito Katsunobu, who was good at painting children, must have felt comfortable with this painting subject, like a fish in water. The word "Bojō" on the side of the screen means "affectionate," written by Kawahito Katsunobu, who overlapped his own feelings with those of Ryōkan, never stopped loving children. It is a peaceful piece of work to watch.