Rising Sun over Shiny Waves / Keiju Imai - Kyokujitsu Shōha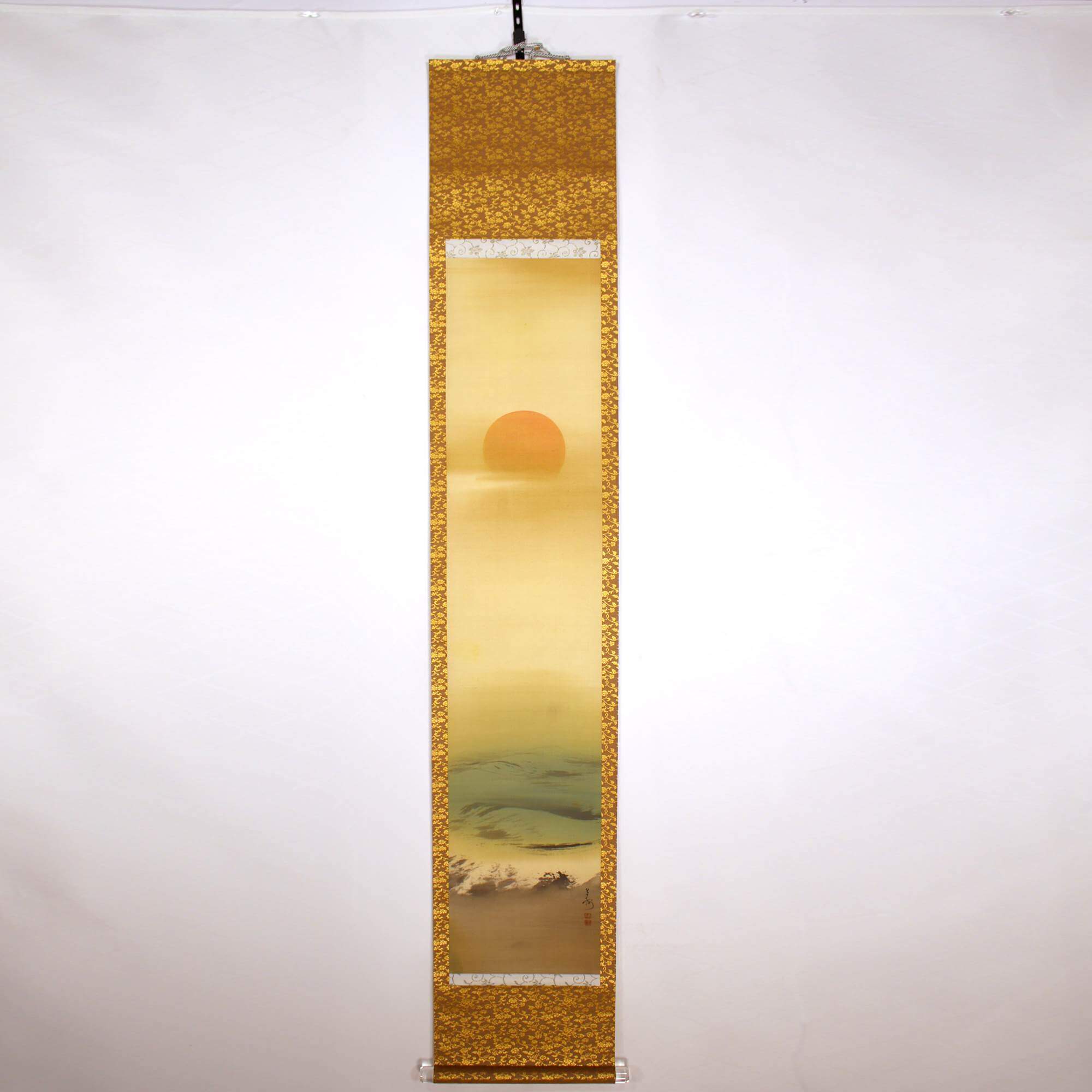 Product ID

0214

Name

Keiju Imai

Profile

Keiju Imai (今井景樹, 1891-1960) was a Japanese-style painter. Shijo painter. Born in Mie pref. Pupil of Keinen Imao.

Size

365mm x 1820mm

Roller End Material

Crystalline acrylic resin

Material of the Work

Silk

Price

JPY 126,000

Stock Condition

In stock

Payment: Click the Paypal Mark

Duty and Taxes




Import duty and taxes are beyond our control and may apply to your shipment. Please noted that these fees are the responsibility of the buyer.



Description

Keiju Imai (今井景樹, 1891-1960) was a Japanese-style painter. Born in Mie pref. Studied Shijo School technique under his to-be father in law, Keinen Imao, from whom he received his name. However he was later separated, and in 1953 moved his studio back to his birthplace of Mie.

Keiju Imai's paintings are represented by kachōga (bird-flower paintings), especially with the theme of cherry blossoms. He often depicts the sun rising over the sea. He artfully expresses the mysterious atmosphere that the rising sun possesses, which is painted with tranquil colours. A sandy beach at the front is painted in only black sumi ink, which demonstrates the artist's skilful talent.