Red Mt. Fuji / Katō Tomo - Aka-fuji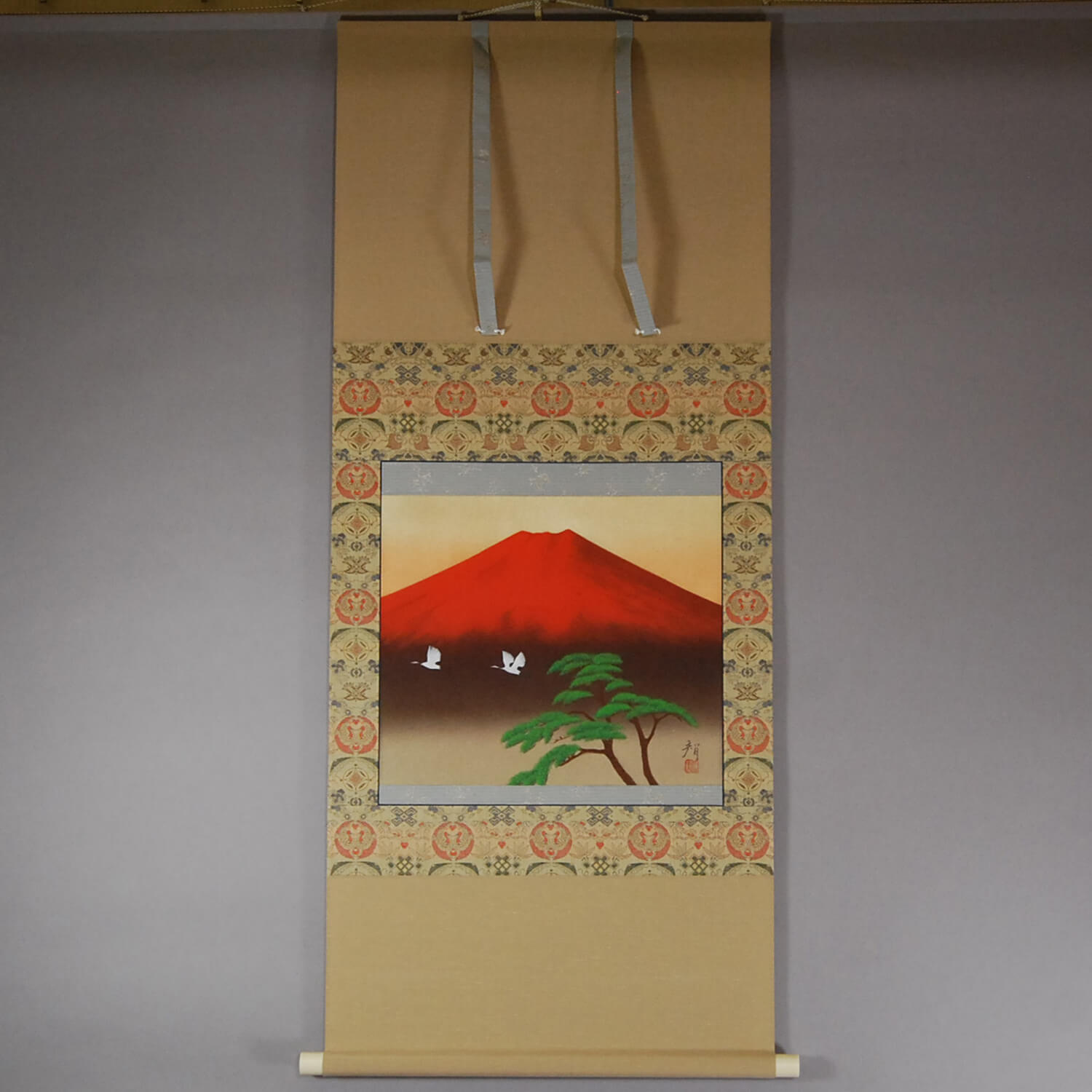 Product ID

0042

Name

Katō Tomo

Profile

Born: 1947. Member of the Nitten Exhibition. Disciple of both Kodama Kibō and Okuda Gensō.

Size

603mm x 1340mm

Roller End Material

Artificial ivory

Material of the Work

Japanese paper

Stock Condition


No stock.
You can make an additional order.
Please contact us.

Payment: Click the Paypal Mark

Duty and Taxes




Import duty and taxes are beyond our control and may apply to your shipment. Please noted that these fees are the responsibility of the buyer.



Description

When Mt. Fuji appears red because of the sun's rays, the image is called "Aka-Fuji" (Red Mt. Fuji). The superb view, which is rarely seen, has been thought to be a very lucky symbol since ancient times.

This is a painting of Mt. Fuji which appears vivid red because of the sun's golden rays. The pine trees with the fresh pine-needles stand close together. It seems as if they are looking up to Mt. Fuji. In Japan, it is believed that a pine tree, whose needles are always green, is a lucky symbol. It is also thought that, just as pine trees do not lose their green color, so too should human relationships not deteriorate. Red Mt. Fuji and the pine trees go well together. A pair of cranes seems to be blessing the Mt. Fuji. Katō Tomo, who is famous as an expert Mt. Fuji painter, came into his own in this painting.