Red Mt. Fuji / Takuji Yoshimura - Aka-fuji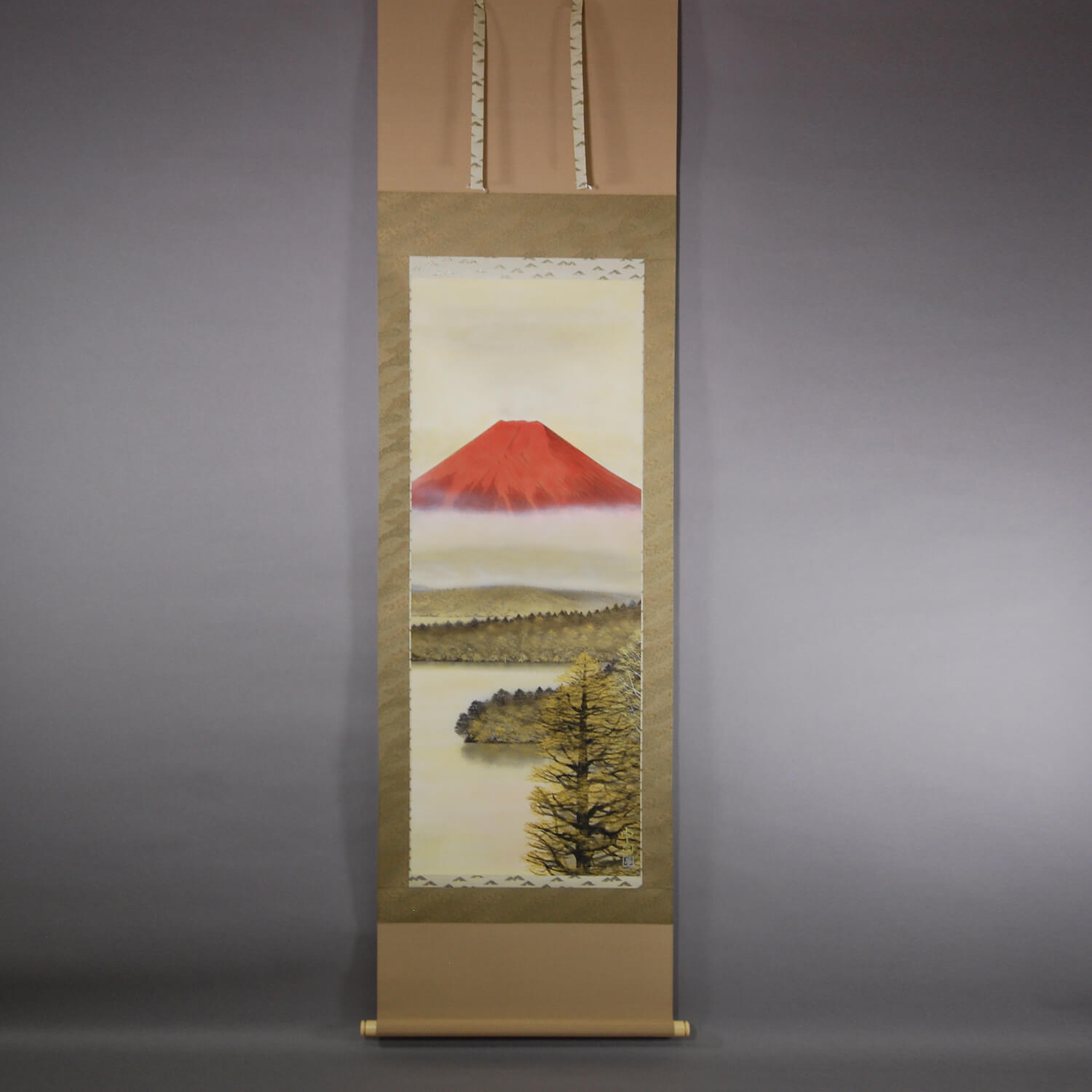 Product ID

0050

Name

Takuji Yoshimura

Profile

1957-
An associate member of the "Nitten" Exhibition

Size

605mm x 2000mm

Roller End Material

Artificial ivory

Material of the Work

Japanese paper

Stock Condition

Sold out


Description

Takuji Yoshimura is famous as an expert in the use of gold paint. This technique was handed down to him by Junzaburou Yoshimura (his father). Takuji Yoshimura also studied under Gensou Okuda, so his sense of color is great. His trees painted with gold paint deserve a special mention. Takuji Yoshimura changes the painting style of the trees depending on their distance. These expressions are very elaborate, and they are never boring. Judging from this composition, Takuji Yoshimura's viewpoint was almost level with Mt. Fuji. What did he think when he faced Mt. Fuji? When we imagine this, his work becomes even more interesting.

Gensou Okuda (1912-2003)
One of the most famous Japanese-style painters in the Showa Era. He named the (red) pigment "Gensou Red" after himself. He was a member of the Japan Art Academy.