Red Dragon / Tomo Katou - Sekiryuu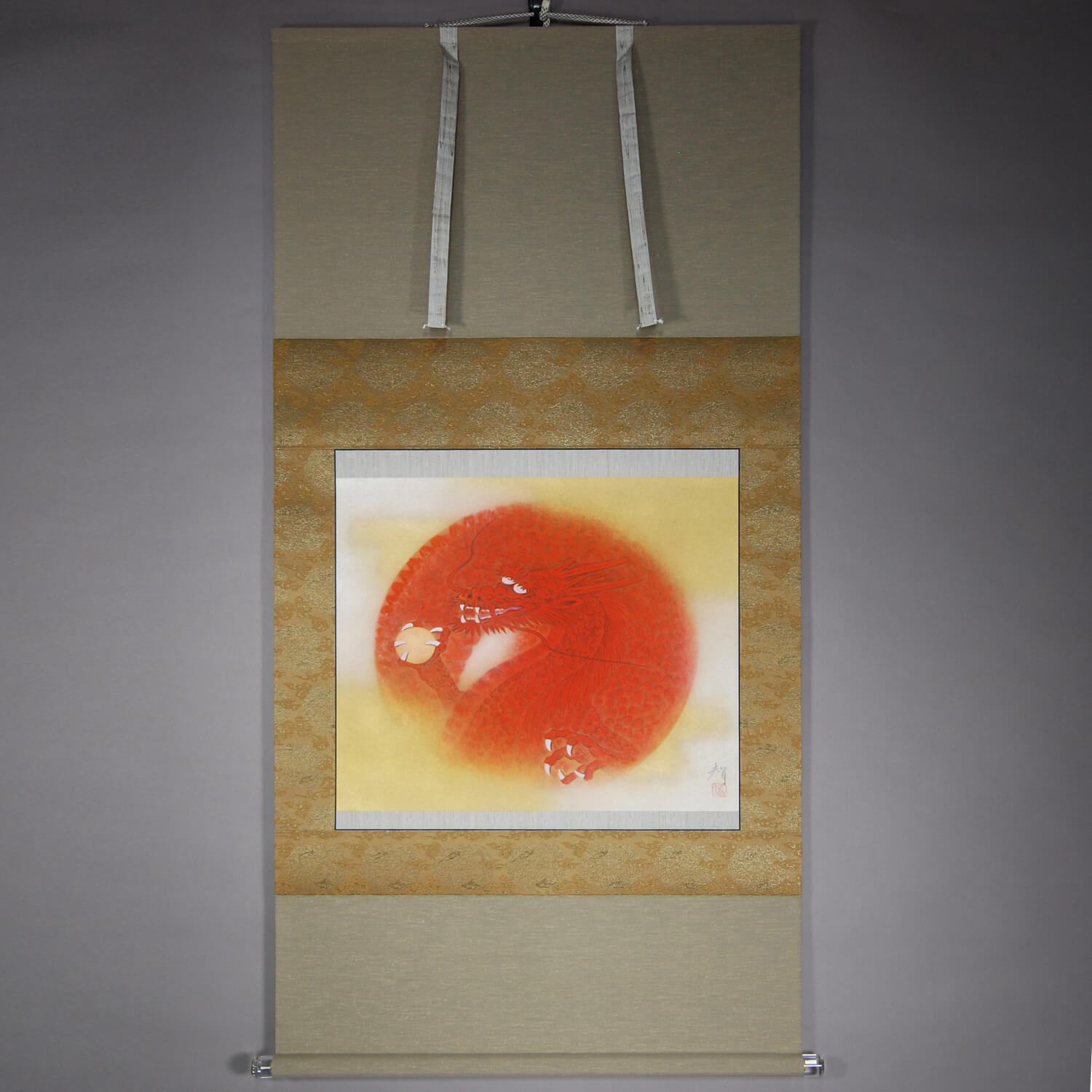 Product ID

0152

Name

Tomo Katou

Profile

1947-
A member of the Nitten Exhibition
A disciple of Kibou Kodama and Gensou Okuda

Size

720mm x 1410mm

Roller End Material

Crystalline acrylic resin

Material of the Work

Japanese paper

Stock Condition

In Stock
Description

Gensou Okuda was one of the most famous Japanese-style painters in the Showa Era. He named the red pigment "Gensou Red" after himself.

There is a painting of "Red Dragon" by Gensou Okuda on a ceiling in the Daishouin Temple, Yokohama City, Kanagawa Prefecture. This is his representative work. Gensou Okuda's wife, Tatsuko (literally "dragon's child"), was a great-aunt of Mr. Washio, who is the chief priest of this temple. Gensou Okuda painted a red dragon inspired by her name, Tatsuko, for the 7th memorial of her death.

At that time, Gensou Okuda's pupils painted flowers around the red dragon together. Tomo Katou was one of the those pupils, so he has a special feeling about this red dragon because he had a close relationship with Gensou Okuda.

The year 2012 was the year of the Dragon, which is the first year of the Dragon since Gensou Okuda's death. Tomo Katou decided to paint a red dragon like Gensou's, praying that his red dragon will ward off all evil spirits with its fiery red color.

This is that very painting of the red dragon. We can almost feel Tomo Katou's various wishes from the depiction of the red dragon.