Quince / Shibata Teruko - Boke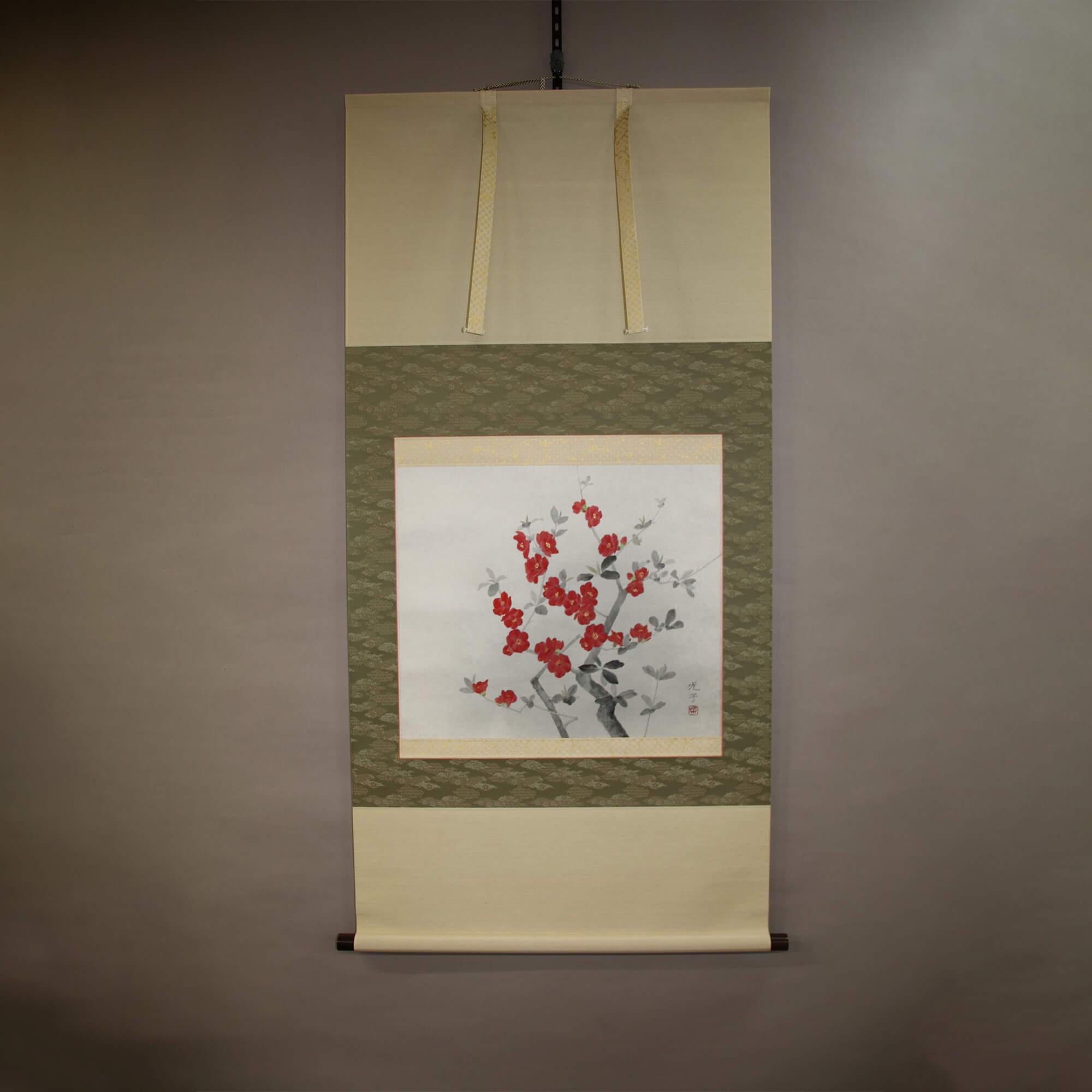 Product ID

0256

Name

Shibata Teruko

Profile

Shibata Teruko (柴田光子, 1920-2005) was a Japanese-style painter. Born in Tōkyō. A frequent prize winner in the Nitten exhibition. Pupil of Itō Shinsui and Hane Banshō. Specialized in bird-and-flower painting.

Size

725mm x 1360mm

Roller End Material


Redsandalwood

Material of the Work

Japanese paper

Price

JPY 80,000

Stock Condition

In stock

Payment: Click the Paypal Mark

Duty and Taxes




Import duty and taxes are beyond our control and may apply to your shipment. Please noted that these fees are the responsibility of the buyer.



Description

Shibata Teruko (1920-2005) was born in Tōkyō to be a Japanese-style painter. She studied under Itō Shinsui and Hane Banshō as an award-winning female artist mainly at the Nitten exhibition. Her kachōga (painting of flower and bird) with elegant colors has been particularly popular, attracting many fans. She ends up passing away in 2005.

This work features the picture of "boke" painted by Shibata Teruko. Trunks and branches are painted in light sumi ink, in contrast to flowers in vivid and beautiful red. The very contrast between these two is creating an exquisite harmony to enhance the work's calmness and elegance. It can be said to be a masterpiece that demonstrates the true spirit of Shibata Teruko.