Puppy / Gorou Kobayashi - Koinu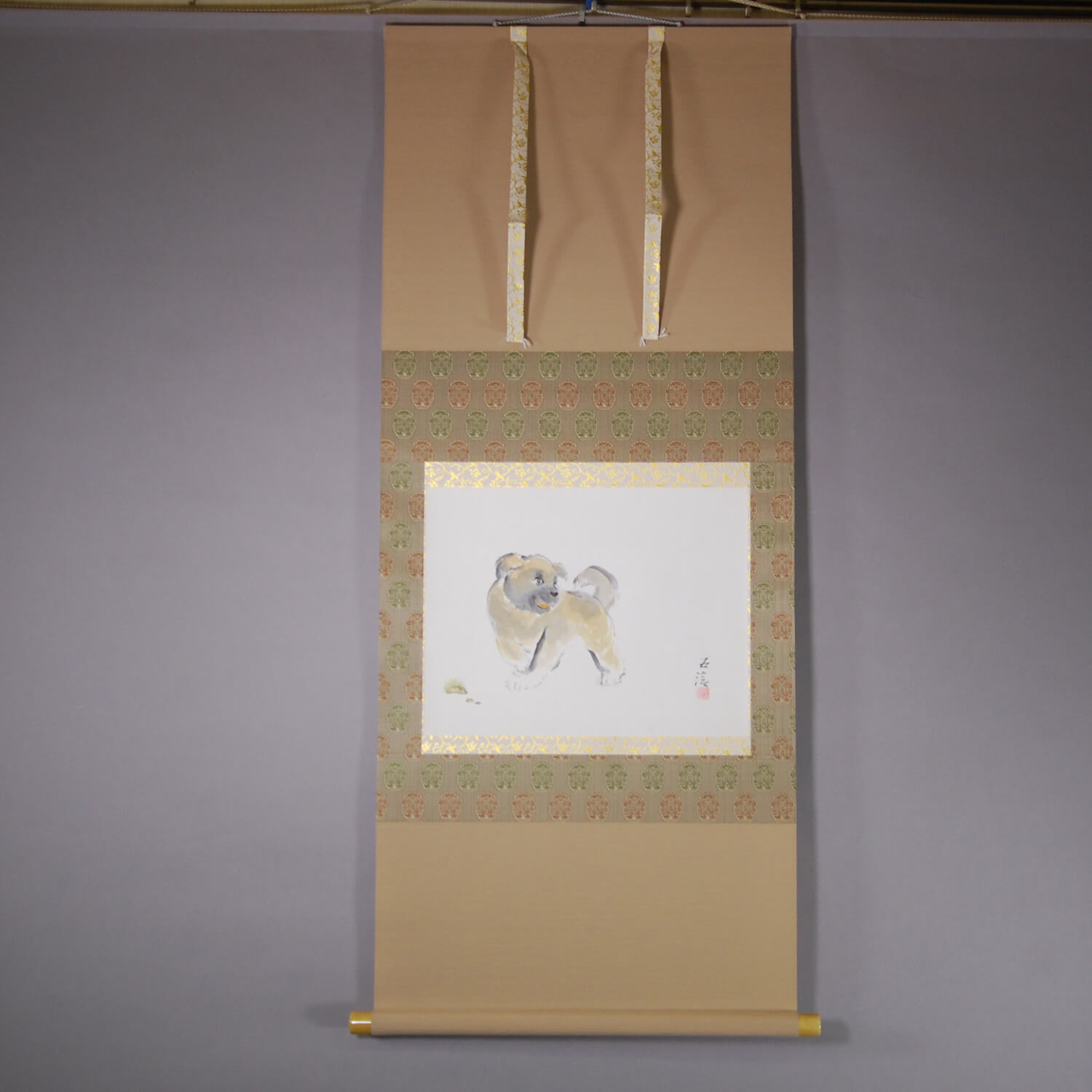 Product ID

0155

Name

Gorou Kobayashi

Profile

1926-2005
A special member of Nihon Bijutsuin
(The Japan Academy of Fine Art)

Size

605mm x 1340mm

Roller End Material

Red sandalwood

Material of the Work

Japanese paper

Price

JPY 180,000

Stock Condition

In stock

Payment: Click the Paypal Mark

Duty and Taxes




Import duty and taxes are beyond our control and may apply to your shipment. Please noted that these fees are the responsibility of the buyer.




Description

Gorou Kobayashi, a Japanese-style painter, was active in the Japan Academy of Fine Arts Exhibition from the Shouwa period to the Heisei period. Kikou Kobayashi (Gorou's son), who is also active as an artist, is well known. Gorou Kobayashi's famous works includes his "Ainu" series and "The Silk Road" series. In addition, he was highly skilled in "suibokuga" (ink-wash painting), so he created the "The Narrow Road to the Deep North" series, "Ryoukan" (a great Zen monk in the Edo period) series, "Issa KOBAYASHI" (a great Japanese poet in the Edo period) series, "Rikyuu SEN" (a founder of the tea ceremony in the Sengoku period) series, "Country Landscapes" series and so on.

This is a painting of a puppy by Gorou Kobayashi. The depiction of the lovely puppy's facial expression is very impressive. The bold unpainted space accentuates the puppy's lively motion, and centralizes viewer's attention on the puppy. The lovely puppy almost soothes our souls.