Plum Blossoms and Small Bird / Keiji Yamazaki - Baika Shoukin-zu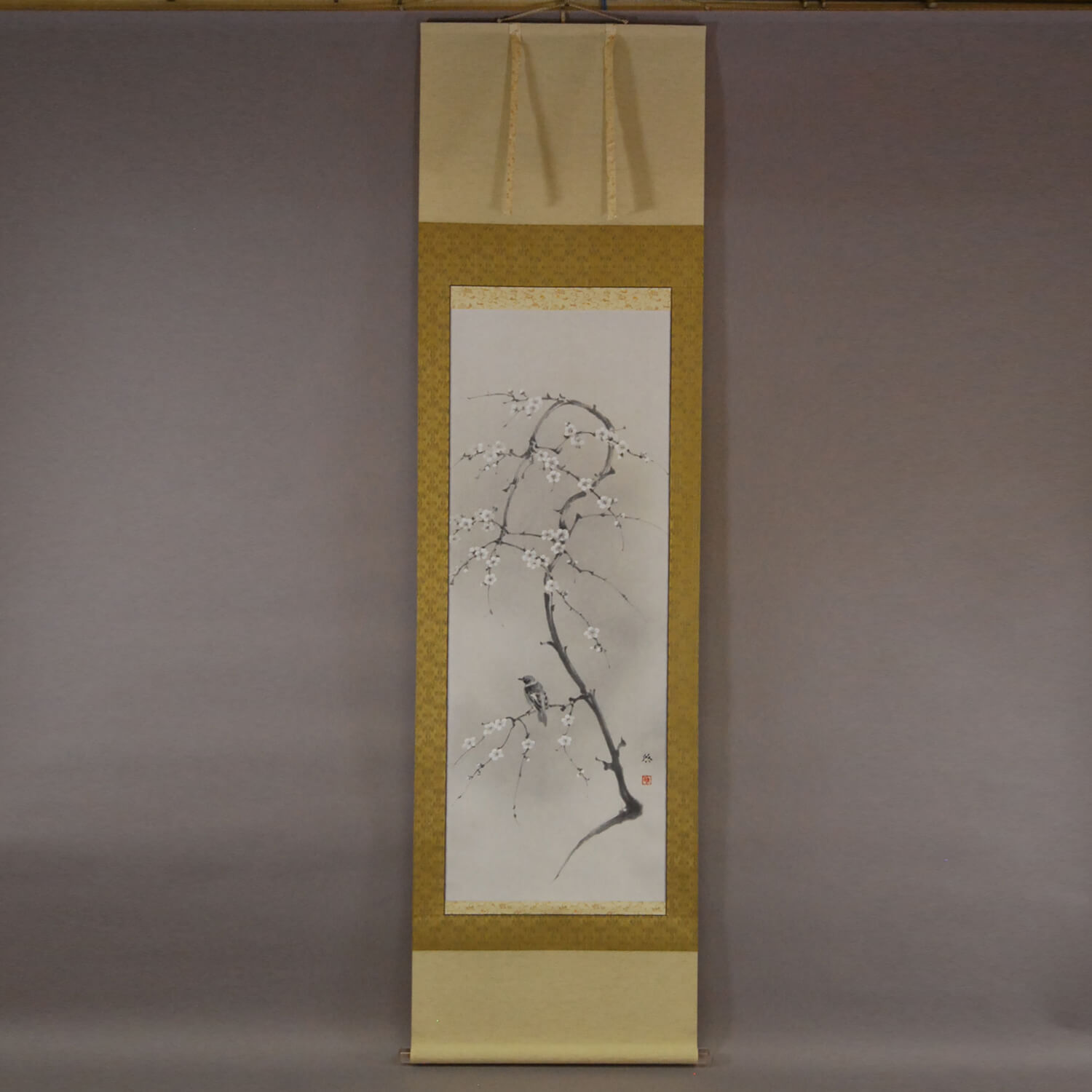 Product ID

0074

Name

Keiji Yamazaki

Profile

1937-2018
An auditor of the Nitten Exhibition

Size

595mm x 2020mm

Roller End Material


Crystalline acrylic resin

Material of the Work

Japanese paper

Price

JPY 600,000

Stock Condition

In stock

Payment: Click the Paypal Mark

Duty and Taxes




Import duty and taxes are beyond our control and may apply to your shipment. Please noted that these fees are the responsibility of the buyer.



Description

Keiji Yamazaki has outstanding painting skills, especially when depicting trees. It seems as if the trees painted by him are full of vitality.

The plum-tree is the first tree to blossom, and it indicates that spring has arrived. This is why the plum-tree is considered as a symbol of vitality in Japan. Keiji Yamazaki expresses this vitality thoroughly in his painting. The curved branch fills the whole screen, and the plum tree has a tense atmosphere as if the vitality of the plum tree flows from the screen. In such a tense atmosphere, the small bird is depicted as if it is enveloped by the branch of the plum tree. The depiction of the small bird provides relaxation to the screen, and this painting maintains the balance between relaxation and tension. His work, which shows control of the balance between relaxation and tension in the screen, is outstanding, and makes the work splendid.