Playing Carps / Miyake Wakō - Yūkoi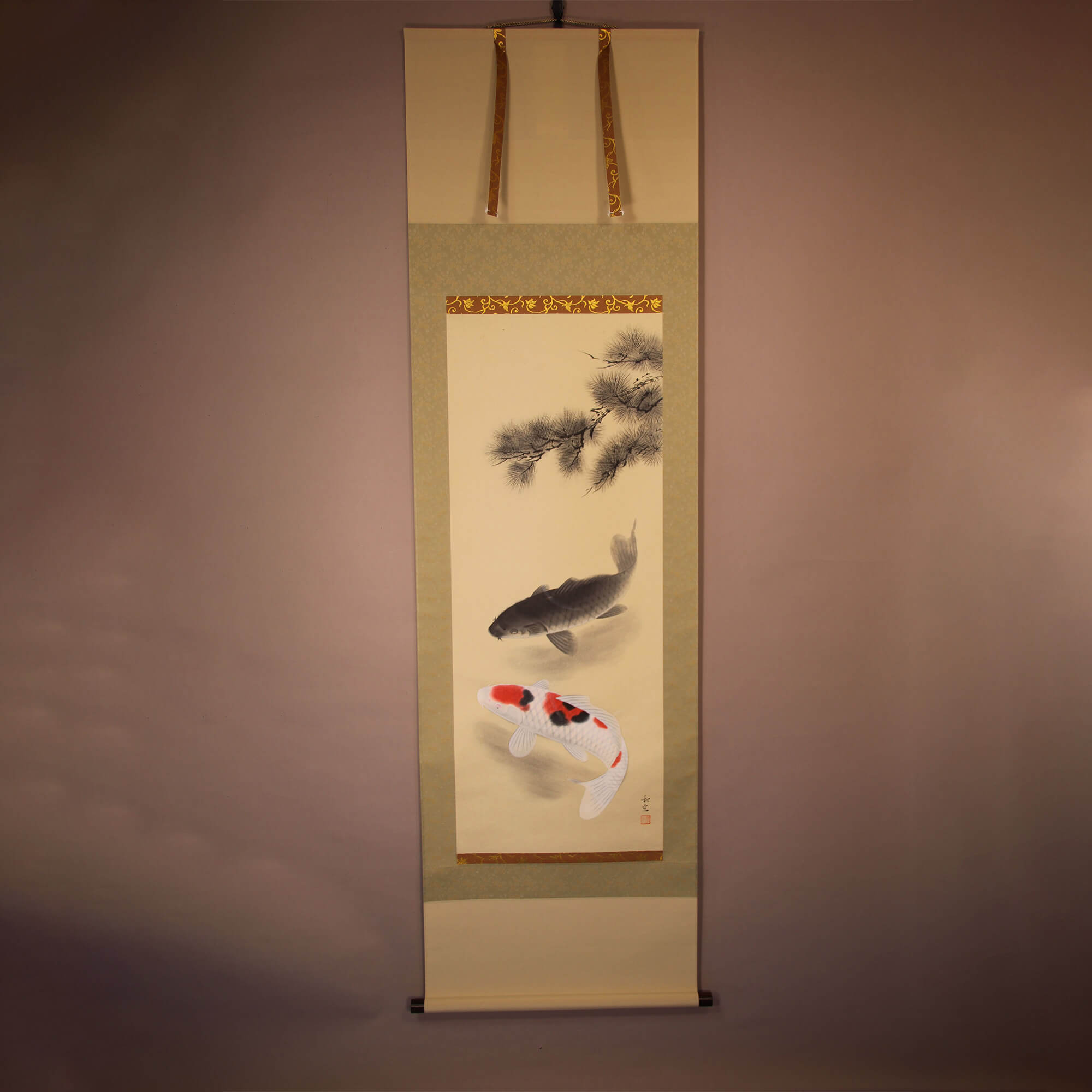 Product ID

0304

Name

Miyake Wakō

Profile

Born in Gifu prefecture, 1944, Wakou started painting under his father from his earliest childhood. His father was a painter too. Wakou became a disciple of Shikou Kojima who was also from Gifu prefecture and a nationally famous painter. Wakou received formal artistic training from Shikou and showed a skill for almost everything; birds and flowers, landscape and people. A former member of 墨人(bokujin) society. Now he belongs to Oriental Art society and is still active on the front line of Japanese art world.

Size

600mm x 1880mm

Roller End Material


Redsandalwood

Material of the Work

Japanese paper

Price

JPY 98,000

Stock Condition

In stock

Payment: Click the Paypal Mark

Duty and Taxes




Import duty and taxes are beyond our control and may apply to your shipment. Please noted that these fees are the responsibility of the buyer.



Description

Two carps are swimming leisurely. The combination of the colors of black carp and Nishiki-goi carp brings rhythm to the painting, making you feel like they are swimming in the water. The design that combines pine and carp is a theme that has been drawn since ancient times because "shōri 松鯉 (pine and carp)" has the same pronunciation as "shōri 勝利 (victory)", and thought to bring good fortune.

In this work as well, both are depicted without any discomfort due to the outstanding painting skills of Japanese-style painter Miyake Wakō. It is a work that carp lover fans can enjoy forever without getting bored.