Pine at Sunrise / Shōnen Suzuki - Matsu ni Hinode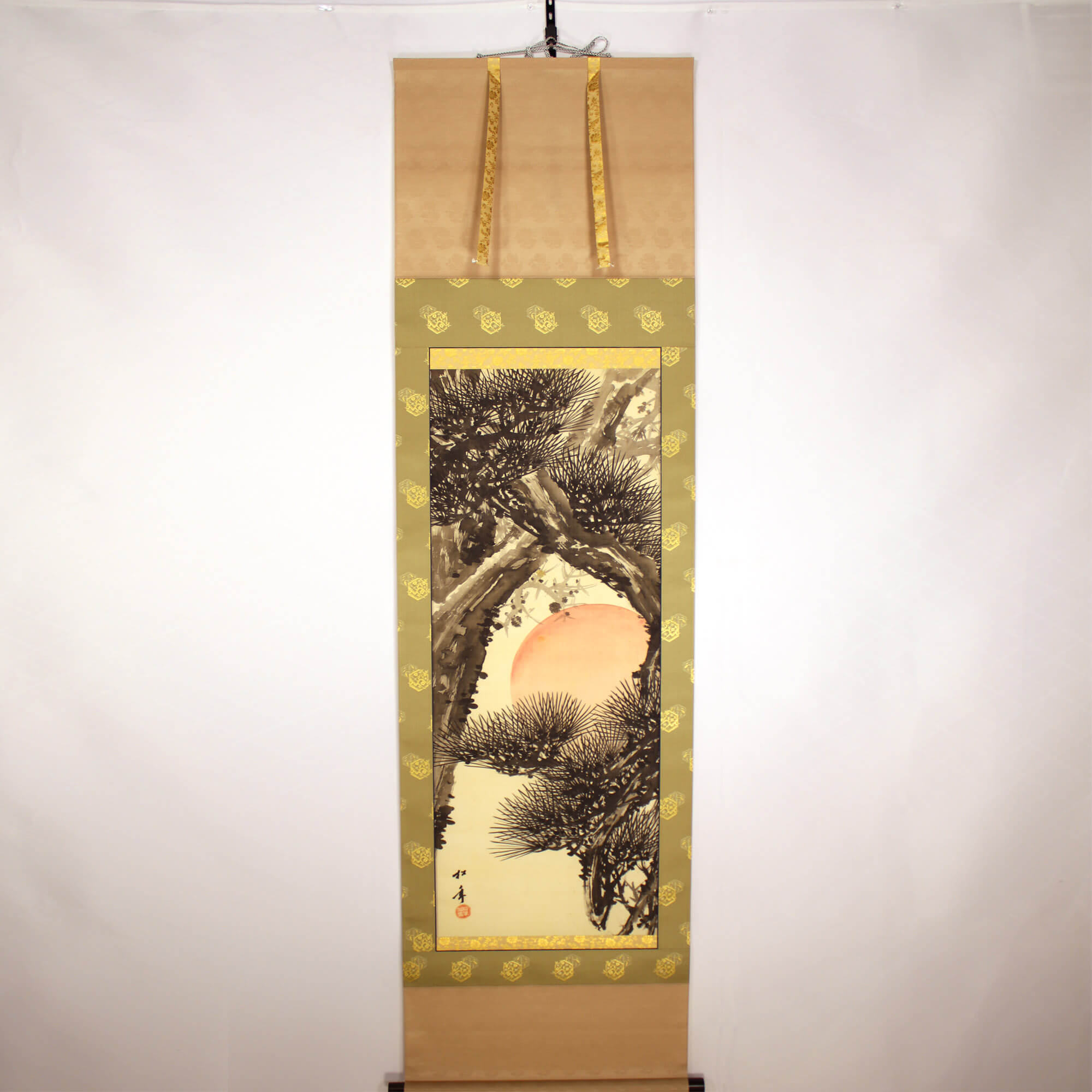 Product ID

0215

Name

Shōnen Suzuki

Profile

Shonen Suzuki (鈴木松年, 1848-1918) was a Japanese-style painter. Born and lived in Kyoto. Son and pupil of Hyakunen Suzuki. Teach at the Kyoto-fu Gagakko (Kyoto Prefectural School of Painting) from 1881 to 1888. Specialized in landscapes and kachoga flowers & birds paintings. Painted a dragon in the main building of the Tenryu-ji temple. His pupils were Shoen Uemura, Shosen Suzuki, Bakusen Tsuchida, Koen Niwayama, Shodo Yukawa, etc.

1882: Won a prize at the 1st Naikoku Kaiga Kyoshinkai exhibition.
1884: Won a prize at the 2nd Naikoku Kaiga Kyoshinkai exhibition.
1890: Won a prize at the 3rd Naikoku Kangyo Hakurankai exhibition.
1895: Won a prize at the 4th Naikoku Kangyo Hakurankai exhibition.
1900: Received the bronze award at the Paris Universal Exposition.

Size

570mm x 1820mm

Roller End Material

Red sandalwood

Material of the Work

Silk

Price

JPY 126,000

Stock Condition

In stock

Payment: Click the Paypal Mark

Duty and Taxes




Import duty and taxes are beyond our control and may apply to your shipment. Please noted that these fees are the responsibility of the buyer.



Description

This Shōnen's work has a unique composition where the sunrise is peeping through the entwined pine branches. The pine tree, painted with hasty but strong brushstrokes, illustrates full vitality. This painting well represents artistic features of Shōnen, known as 'return of Shōhaku Soga' and also called 'modern Shōhaku' by his high-minded artistic style and stubborn personal character. A sense of distance between the branches, expressed by the contrast of thick and thin sumi ink, reflects not only his flamboyance but also tender personality.