Picture of Puppy / Mori Kōkyo - Kushi no zu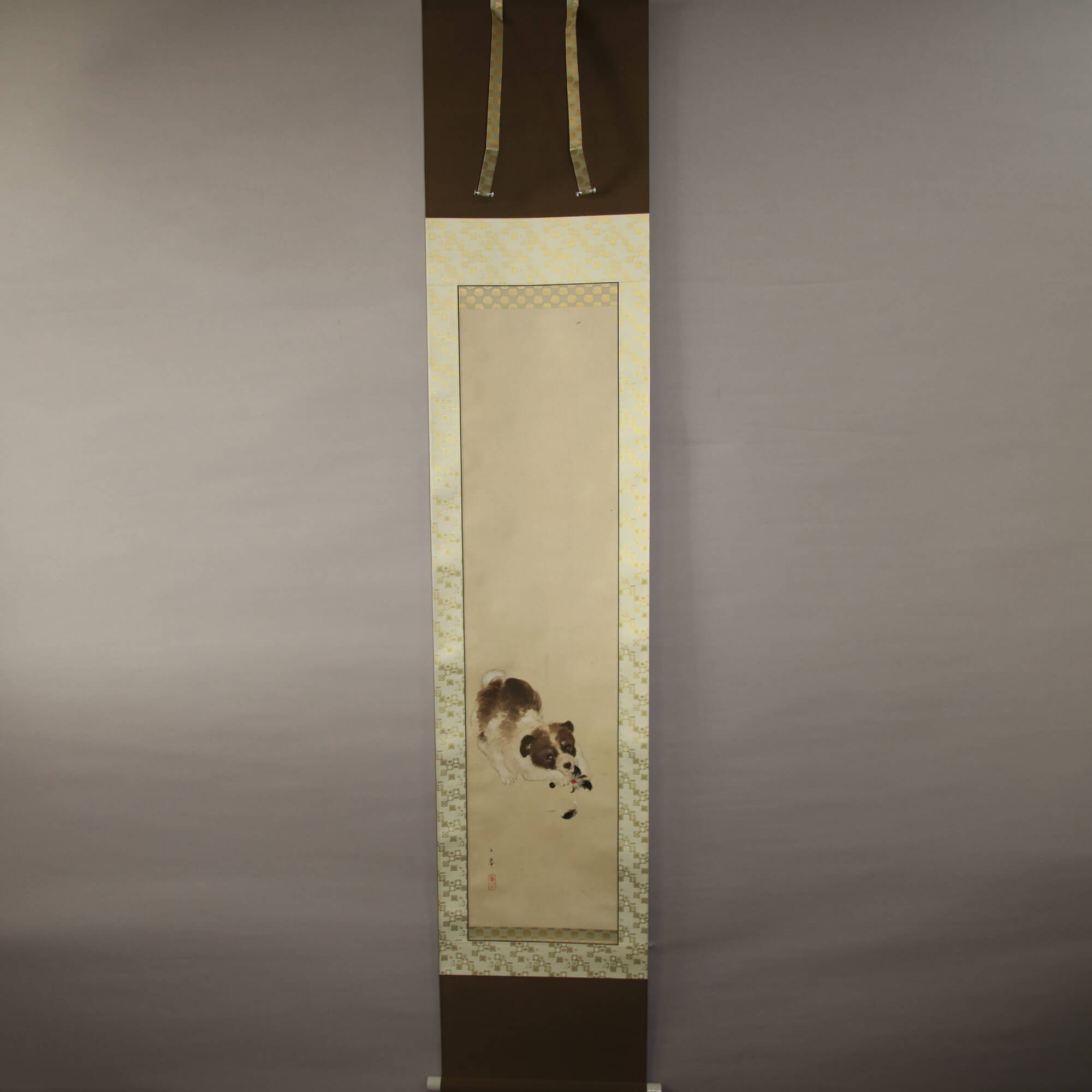 Product ID

0233

Name

Mori Kōkyo

Profile

Mori Kōkyo (森公挙, 1898-1974) was a Japanese painter. Maruyama & Shijō painter. Born in Kyoto. Studied painting under Yamamoto Shunkyo. Grandson of Mori Kansai. Specialized in flowers & birds paintings, landscape paintings, and figure paintings.

Size

450mm x 2010mm

Roller End Material

Ceramic

Material of the Work

Japanese paper

Price

JPY 100,000

Stock Condition

In stock

Payment: Click the Paypal Mark

Duty and Taxes




Import duty and taxes are beyond our control and may apply to your shipment. Please noted that these fees are the responsibility of the buyer.



Description

Mori Kōkyo, as a student of Yamamoto Shunkyo, was a Japanese-style painter, active in Kyōto at the beginning of the Shōwa era. He is the grandson of Mori Kansai, the last master of the Mori School, active in Ōsaka from the Edo through Mēji periods. The founder of the Mori School, Mori Sosen, excelled at animal paintings, especially monkeys, whose DNA may have been passed down to Mori Kōkyo. His skillful brushwork depicts an adorable dog, engrossed in a Japanese shuttlecock of a hagoita (battledore) in this work. The expression of the dog's face and fur are depicted realistically, as expected of a Shijō School artist, to allow us to fully appreciate Mori Kōkyo's ability, taking this work as a gem.