Peonies / Katō Tomo - Fuukibana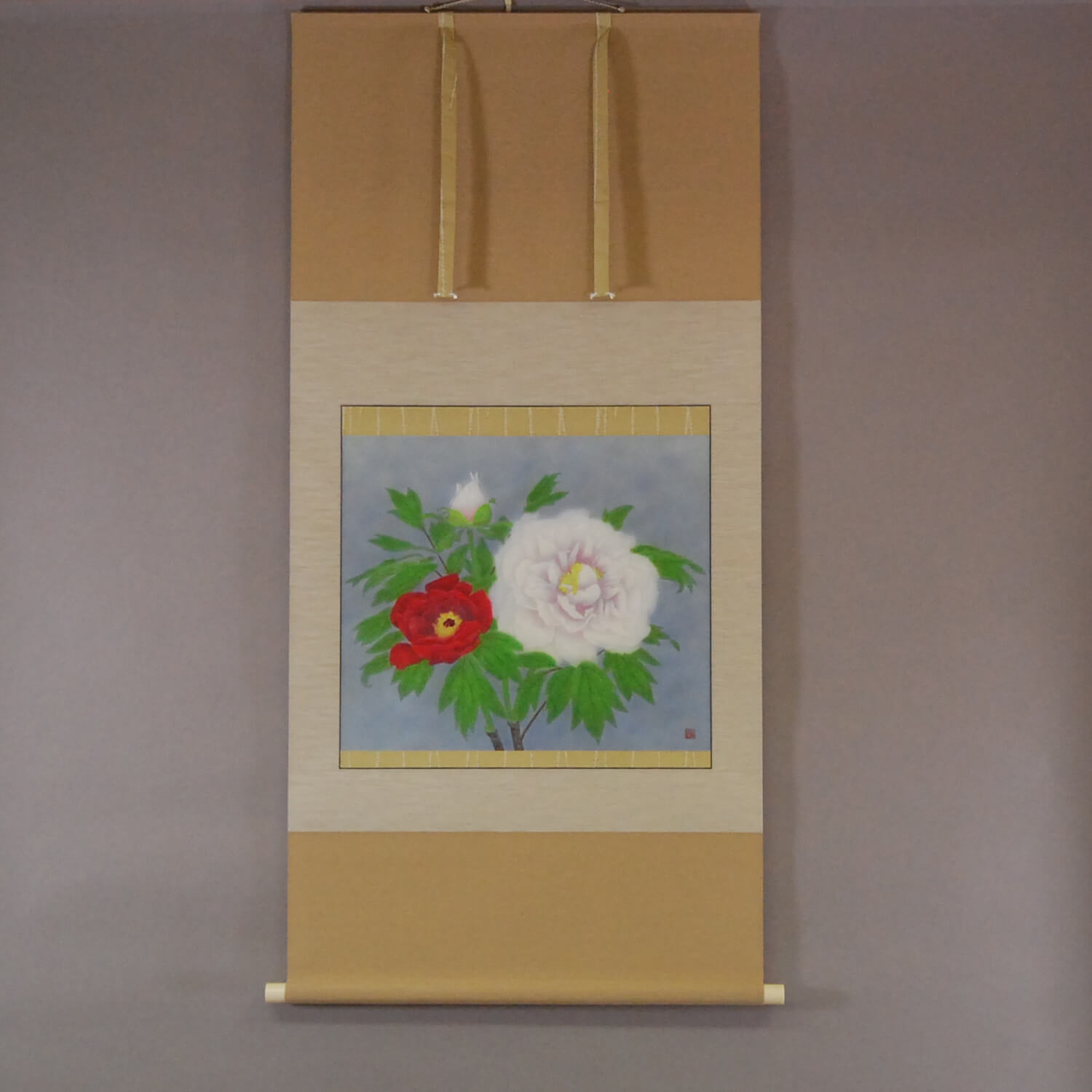 Product ID

0081

Name

Katō Tomo

Profile

Born: 1947. Member of the Nitten Exhibition. Disciple of both Kodama Kibō and Okuda Gensō.

Size

724mm x 1440mm

Roller End Material

Artificial ivory

Material of the Work

Japanese paper

Price

JPY 400,000

Stock Condition

In stock

Payment: Click the Paypal Mark

Duty and Taxes




Import duty and taxes are beyond our control and may apply to your shipment. Please noted that these fees are the responsibility of the buyer.



Description

A Japanese peony, considered the "king of flowers," has a symbolic meaning that includes wealth, good fortune and honor. The peony originated in China. Around the eighth century, the Chinese introduced the peony to Japan. The peony is a favorite flower in gardens all over the world; its symbolic meaning serves as an inspiration for a variety of art forms.

In the "kakejiku" (hanging scroll) world, displaying a kakejiku with a peony painting is considered as the warmest hospitality. Therefore, this kakejiku is often displayed even in seasons other than early summer.

"Kōhaku" means a combination of red and white colors. Kōhaku is thought to be a good omen. Therefore, the national flag of Japan is a white rectangular flag with a large red circle (representing the sun) in the center.

This is a work of red and white peonies painted by Katō Tomo. He expresses the peony's beauty and the happy atmosphere of kōhaku very well. The vivid colors of "iwa-enogu" (mineral pigments) are ideal for expressing them. This is a masterwork, one we feel refreshed upon viewing.