Pagoda / Katsunobu Kawahito - Seifuu Toukei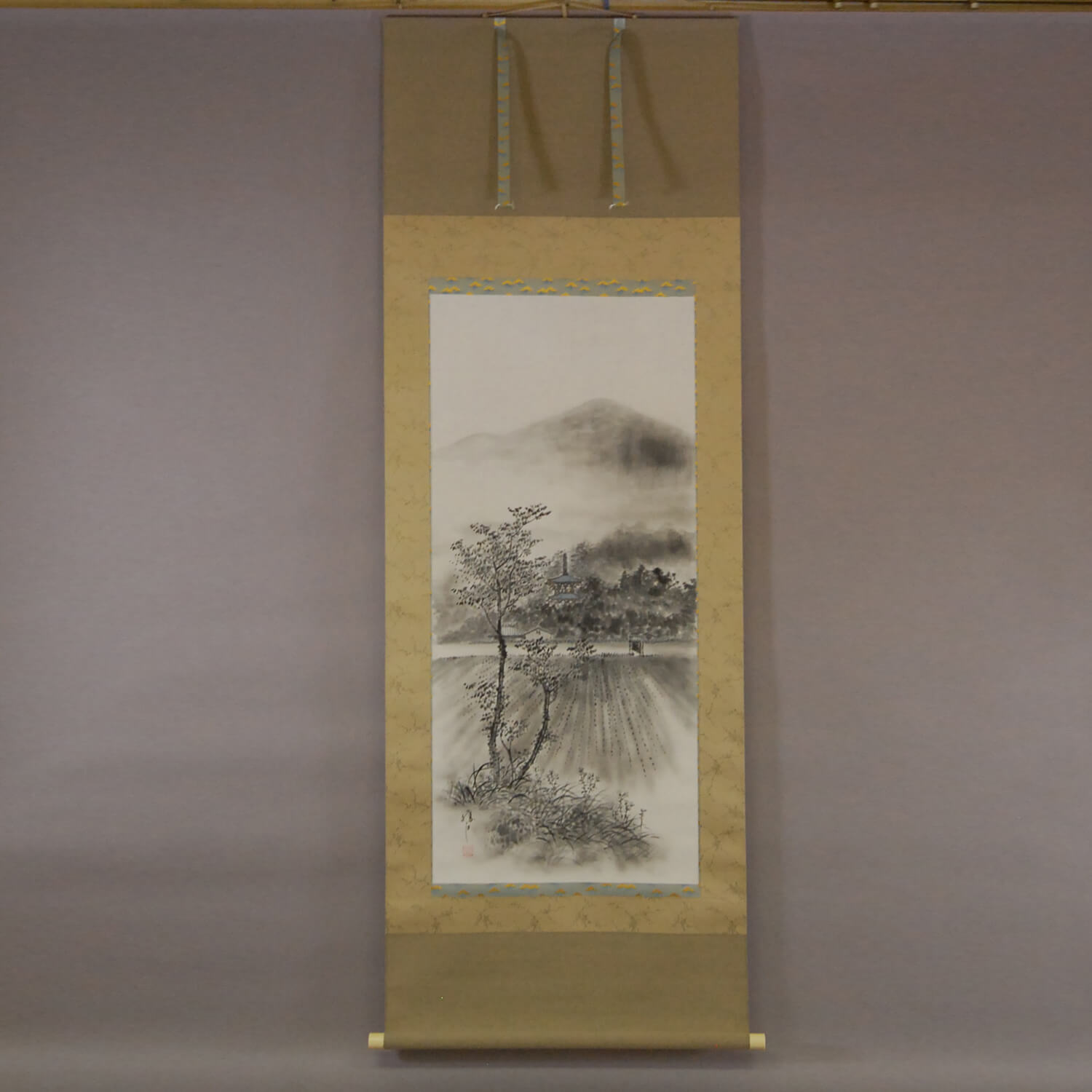 Product ID

0004

Name

Katsunobu Kawahito

Profile

1922-2019
A member of the Nitten Exhibition

Size

725mm x 1970mm

Roller End Material

Artificial ivory

Material of the Work

Japanese paper

Price

JPY 225,000

Stock Condition

In stock

Payment: Click the Paypal Mark

Duty and Taxes




Import duty and taxes are beyond our control and may apply to your shipment. Please noted that these fees are the responsibility of the buyer.



Description

Katsunobu Kawahito gives nine necessary conditions for a great work: a background, a midground, a foreground, light, shade, air, an impression, the feeling of a lively motion and heart.

In this work, there is the magnificent mountain in the background, the pagoda in the midground and the plants in the foreground. He expresses light, shade and air skillfully with "sumi" (ink), stimulating our senses. It is as if the plants, depicted with quick brush strokes, are swaying in the wind. Katsunobu Kawahito's intuition penetrates into the life of the objects themselves that come under his observation. Whatever he may paint of nature will inevitably express of this intuition; "the spirits of the objects" will be felt softly breathing in his works.