Spring Scene of Oosawa-no-ike Pond / Keiji Yamazaki - Oosawa-ike Shunkei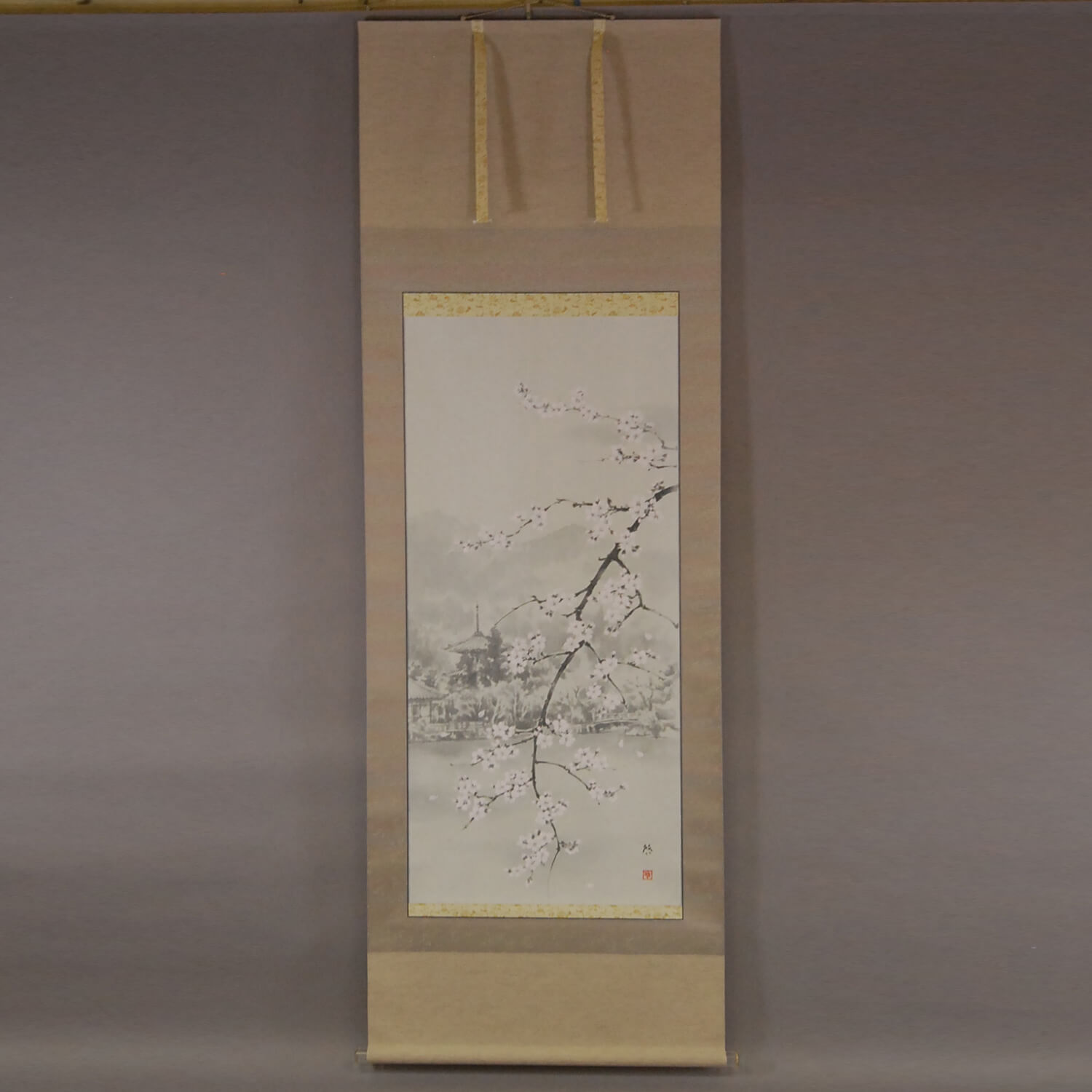 Product ID

0072

Name

Keiji Yamazaki

Profile

1937-2018
An auditor of the Nitten Exhibition

Size

715mm x 2000mm

Roller End Material


Crystalline acrylic resin

Material of the Work

Japanese paper

Price

JPY 700,000

Stock Condition

In stock

Payment: Click the Paypal Mark

Duty and Taxes




Import duty and taxes are beyond our control and may apply to your shipment. Please noted that these fees are the responsibility of the buyer.



Description

The Daikaku-ji Temple at Saga, Ukyou Ward, Kyoto City is said to be the remains of the garden of an imperial villa built by Emperor Saga. The remains are a valuable example of a form of garden from the early Heian period. Oosawa-no-ike pond, which is the main part of the garden, has a large and a small island near its north shore, a standing stone at the center, and the Nakoso-no-taki waterfall at the north. It shows us the expansive vestiges of the early Heian period. With its traces of the early Heian period, it is thought to be the oldest garden pond in Japan.

This is a painting of a scene in the spring at Oosawa-no-ike pond by Keiji Yamazaki. How bold the composition of this work is! The cherry tree is depicted as if its branch slashes the screen obliquely. The cherry tree branch fills the whole screen, so it almost feels as if the life of the tree is flowing out from the screen. This is a wonderful work which shows us the challenge of his attempt in a new painting style.