Old Pine / Katsunobu Kawahito - Oimatsu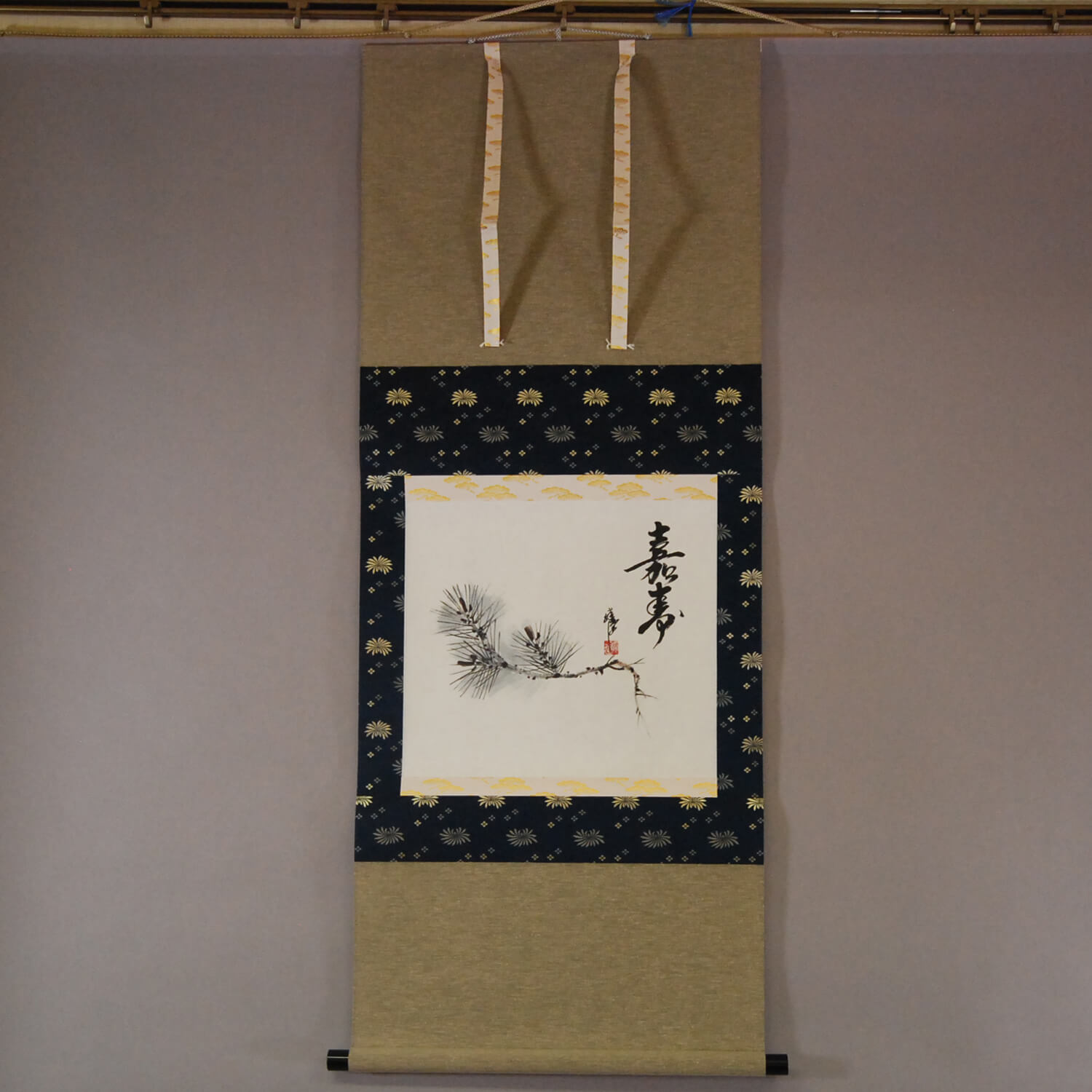 Product ID

0127

Name

Katsunobu Kawahito

Profile

1922-
A member of the Nitten Exhibition

Size

605mm x 1390mm

Roller End Material


Wood coated with black "urushi" (lacquer)

Material of the Work

Japanese paper

Stock Condition

In stock
Description

The Japanese people are in the habit of celebrating their longevity on their birthdays: "Kanreki" (the celebration of a person's 60th birthday), "Kiju" (77th birthday), "Sanju" (80th birthday), "Hanju" (81st birthday), "Beiju" (88th birthday), "Sotsuju" (90th birthday), "Hakuju" (99th birthday), "Hyakuju" (100th birthday), "Chaju" (108th birthday), "Dai Kanreki" (120th birthday) and "Tenju" (250th birthday.)

This work was painted by Katsunobu Kawahito for his Kiju. Pine needles are always green, so a pine tree is considered a symbol of longevity in Japan.

Although a pine is simply painted in this work, this depiction is more refined than elaborately painted. The mounting fabrics with patterns of pine trees are very interesting.