Nandina / Tatsumoto Seika - Nanten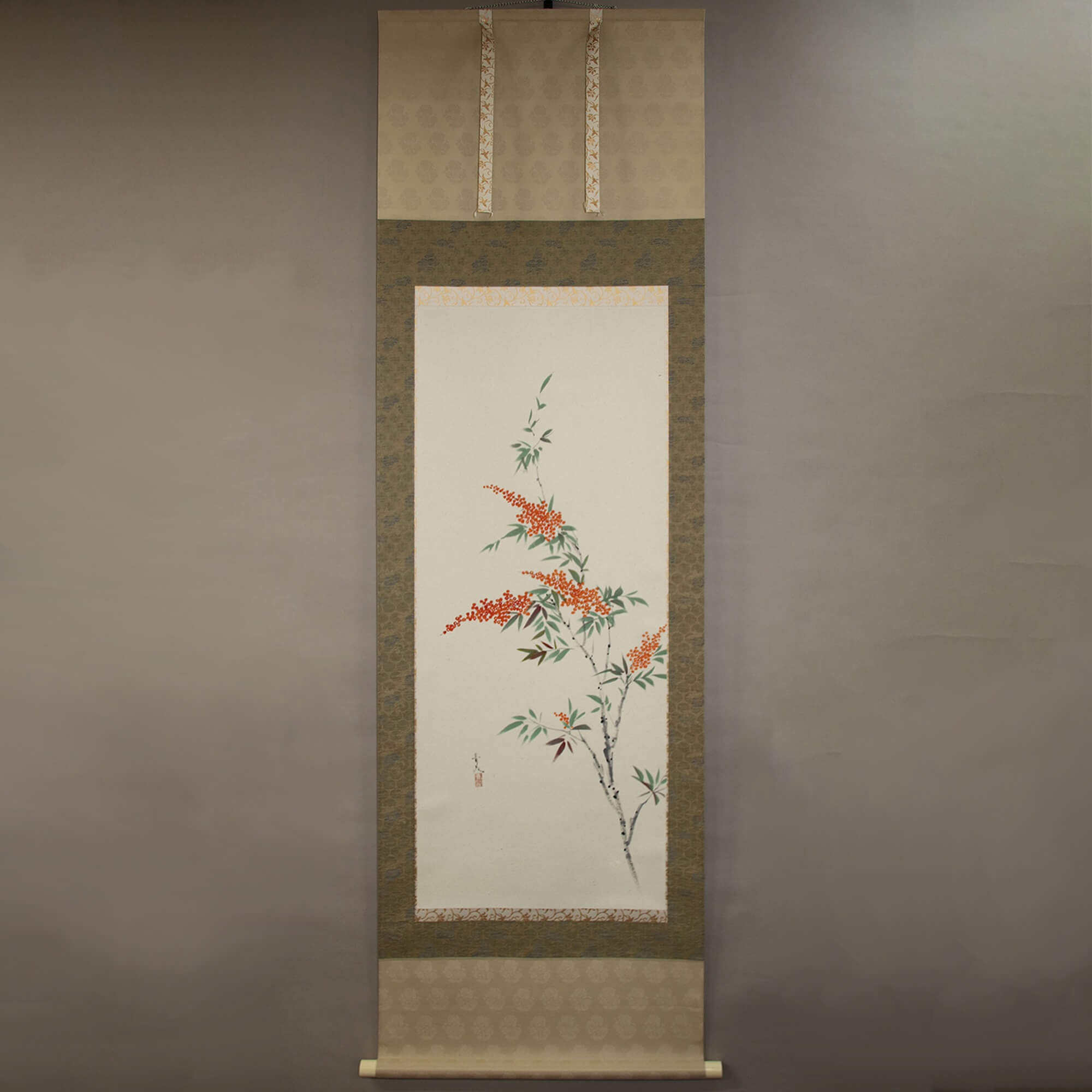 Product ID

0272

Name

Tatsumoto Seika

Profile

1935-
Born in Kyoto

Size

600mm x 1870mm

Roller End Material

Artificial ivory

Material of the Work

Japanese paper

Price

JPY 80,000

Stock Condition

In stock

Payment: Click the Paypal Mark

Duty and Taxes




Import duty and taxes are beyond our control and may apply to your shipment. Please noted that these fees are the responsibility of the buyer.



Description

Maruyama-Shijō School gained overwhelming popularity in Kyōto from the end of the Edo period to the beginning of the Mēji era. The works painted in a simple style without too many figures based still on sketching are showing an elegancy, to be viewed even every day with no sense of tiredness. It had accordingly been accepted by the people in Kyōto. Such a style of the Maruyama-Shijō School has been passed down to the present day by Tatsumoto Seika. Seika's simple, light-colored paintings are typical of Kyōto painter. This work features the red fruits of Nandina. His ability to depict a subject with the minimum, never too much, amount of detail has something in common with a Shijō School painter, Takeuchi Seihō, who was considered a master of the modern Japanese art world. This can be said to be such a meaningful work that stimulates the audience's imagination precisely through its concise expression.