Nandina in Snow / Miyake Wakō - Secchū Nanten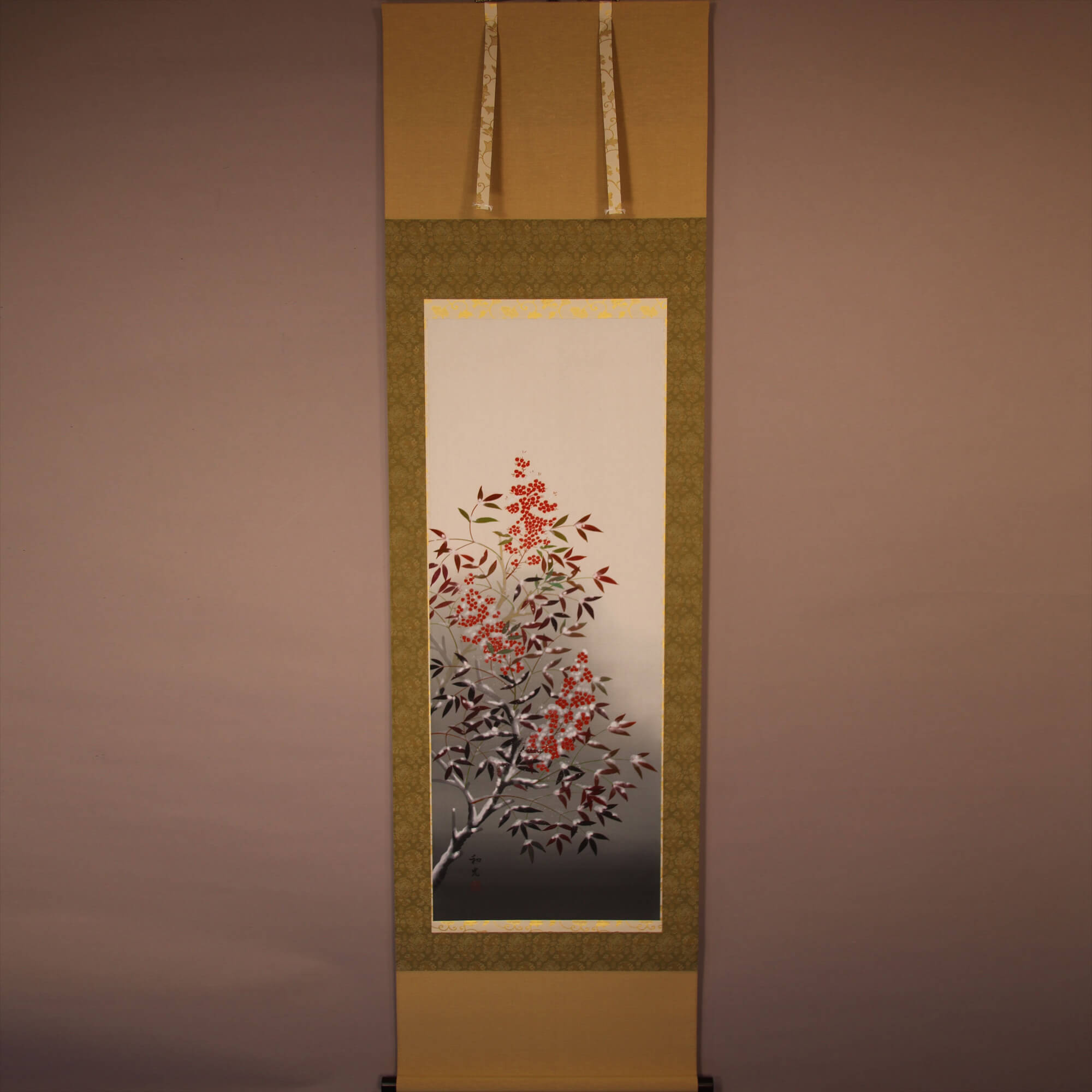 Product ID

0299

Name

Miyake Wakō

Profile

Born in Gifu prefecture, 1944, Wakou started painting under his father from his earliest childhood. His father was a painter too. Wakou became a disciple of Shikou Kojima who was also from Gifu prefecture and a nationally famous painter. Wakou received formal artistic training from Shikou and showed a skill for almost everything; birds and flowers, landscape and people. A former member of 墨人(bokujin) society. Now he belongs to Oriental Art society and is still active on the front line of Japanese art world.

Size

600mm x 1900mm

Roller End Material


Red sandalwood

Material of the Work

Silk

Price

JPY 98,000

Stock Condition

In stock

Payment: Click the Paypal Mark

Duty and Taxes




Import duty and taxes are beyond our control and may apply to your shipment. Please noted that these fees are the responsibility of the buyer.



Description

Unlike paper, silk is suitable for the use of fine blurring techniques. Painters who know how to handle silk and painting materials can very smoothly control the color tone, which enables them to create detailed artworks.

This work is a painting of Nandina in the Snow on silk by Miyake Wakō. Above all, the gradation of the ink in the background is the key essence of this work. In addition to giving the work itself a profound impression, the ink is gradually thinned from the bottom to the top, creating a sense of freedom and giving the work an exquisite sense of dynamism without giving the impression of being cramped. The color of black ink also gives a sense of the coldness of winter, and, at the same time, serves to highlight the white of the snow covering the nandina tree and fruits. This is a masterpiece that shows the high level of Miyake Wakō's painting ability to freely manipulate the fine changes in the color of black ink on silk.