Nandina and Amur Adonis / Miyake Wakō - Nanten Fukuju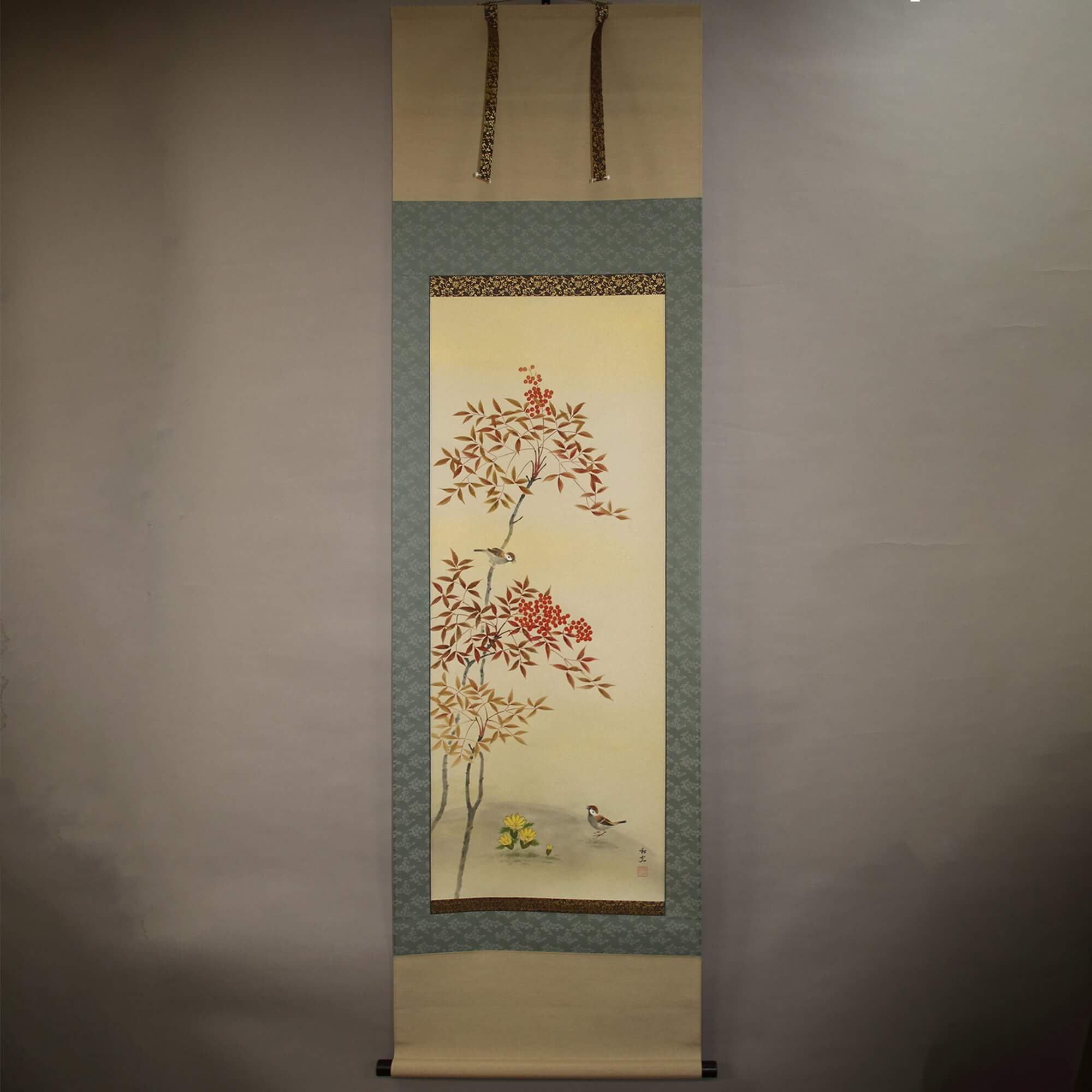 Product ID

0283

Name

Miyake Wakō

Profile

Born in Gifu prefecture, 1944, Wakou started painting under his father from his earliest childhood. His father was a painter too. Wakou became a disciple of Shikou Kojima who was also from Gifu prefecture and a nationally famous painter. Wakou received formal artistic training from Shikou and showed a skill for almost everything; birds and flowers, landscape and people. A former member of 墨人(bokujin) society. Now he belongs to Oriental Art society and is still active on the front line of Japanese art world.

Size

600mm x 1930mm

Roller End Material


Redsandalwood

Material of the Work

Japanese paper

Price

JPY 98,000

Stock Condition

In stock

Payment: Click the Paypal Mark

Duty and Taxes




Import duty and taxes are beyond our control and may apply to your shipment. Please noted that these fees are the responsibility of the buyer.



Description

Nandina and amur adonis have been known as lucky charms and been treasured since long ago. "Nanten Fukuju (Nandina and Amur Adonis)", in which these two are painted, is still popular as an auspicious painting. This is because the pronunciation of "Nanten Fukuju" is similar to "Good comes out of evil" in Japanese. Nandina is said to have the power to repel diseases and disasters and has been planted by many people as a means to avoid the influence of demons. Amur adonis grows patiently in the cold and blooms beautiful flowers one after another during the New Year. For this reason, it is also called New Year's Day grass and has been considered to be a plant of good luck that invites good luck in the New Year. In addition, this work has a bright atmosphere full of auspiciousness by a couple of sparrows known as lucky birds which peck troubles and bring good luck. This tasteful artwork is said to be the true value of Miyake Wakō, who is skillful in bird-and-flower painting.