Calligraphy: Namu-Myouhou-Rengekyou / Kakushou Kametani - Namu-Myouhou-Rengekyou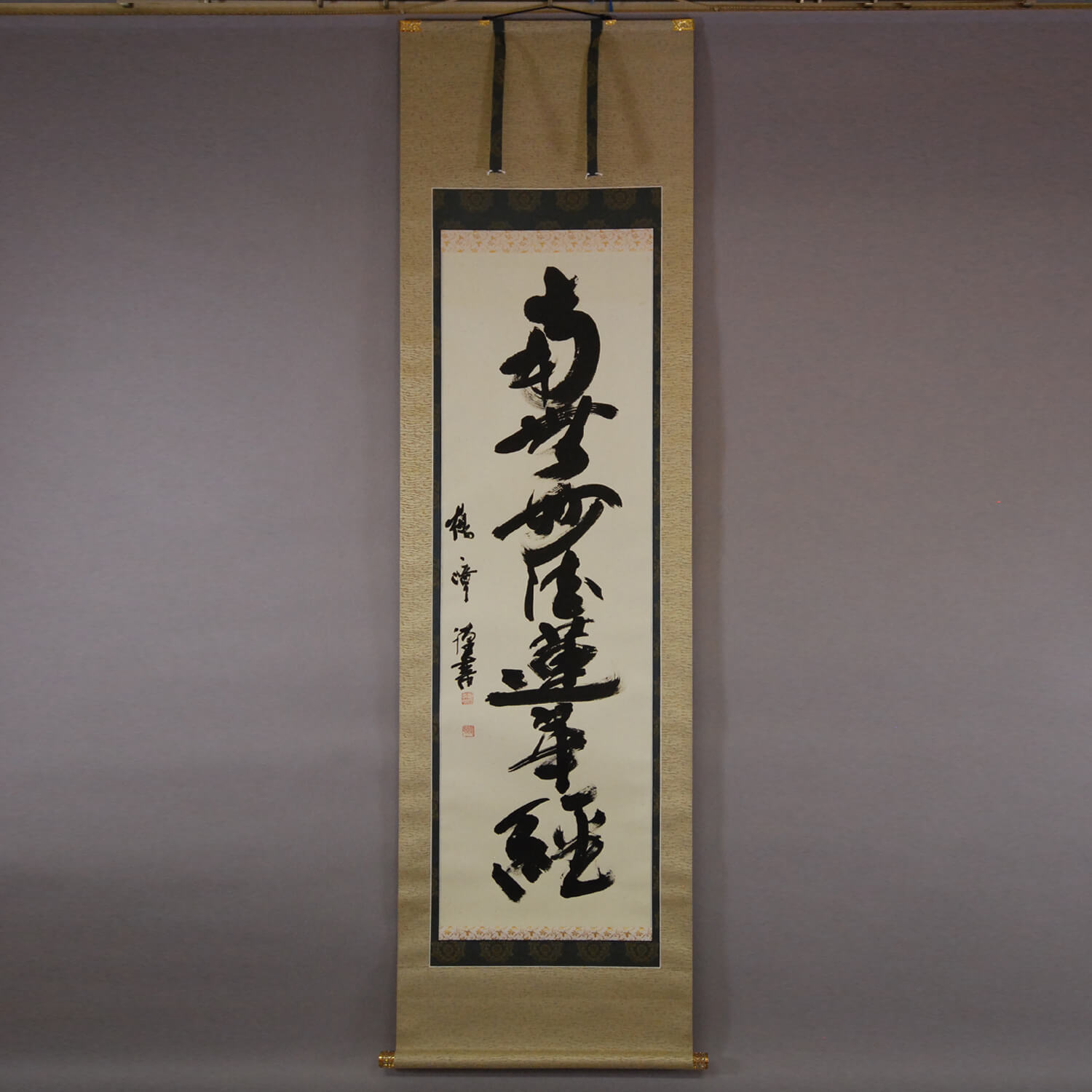 Product ID

0135

Name

Kakushou Kametani

Profile

1955 –
An artist of calligraphy

Size

602mm x 2000mm

Roller End Material


Decorative golden metal

Material of the Work

Japanese paper

Stock Condition

In stock
Description

"Namu-Myouhou-Rengekyou" is a 7 kanji (Chinese characters) phrase, meaning "I devote myself to the teachings of the Lotus Sutra." "Namu" means "I have faith in you." "Myouhou-Rengekyou" means "the Lotus Sutra."
The kakejiku with the script of Namu-Myouhou-Rengekyou is used in the Buddhist memorial service of the "Nichiren-shuu" sect.
This Namu-Myouhou-Rengekyou was written by Kakushou Kametani, who is known as a "noushoka" (master of calligraphy). This is a very dynamic and powerful piece of calligraphy.