Calligraphy: Namu-Daishi-Henjou-Kongou / Kakushou Kametani - Namu-Daishi-Henjou-Kongou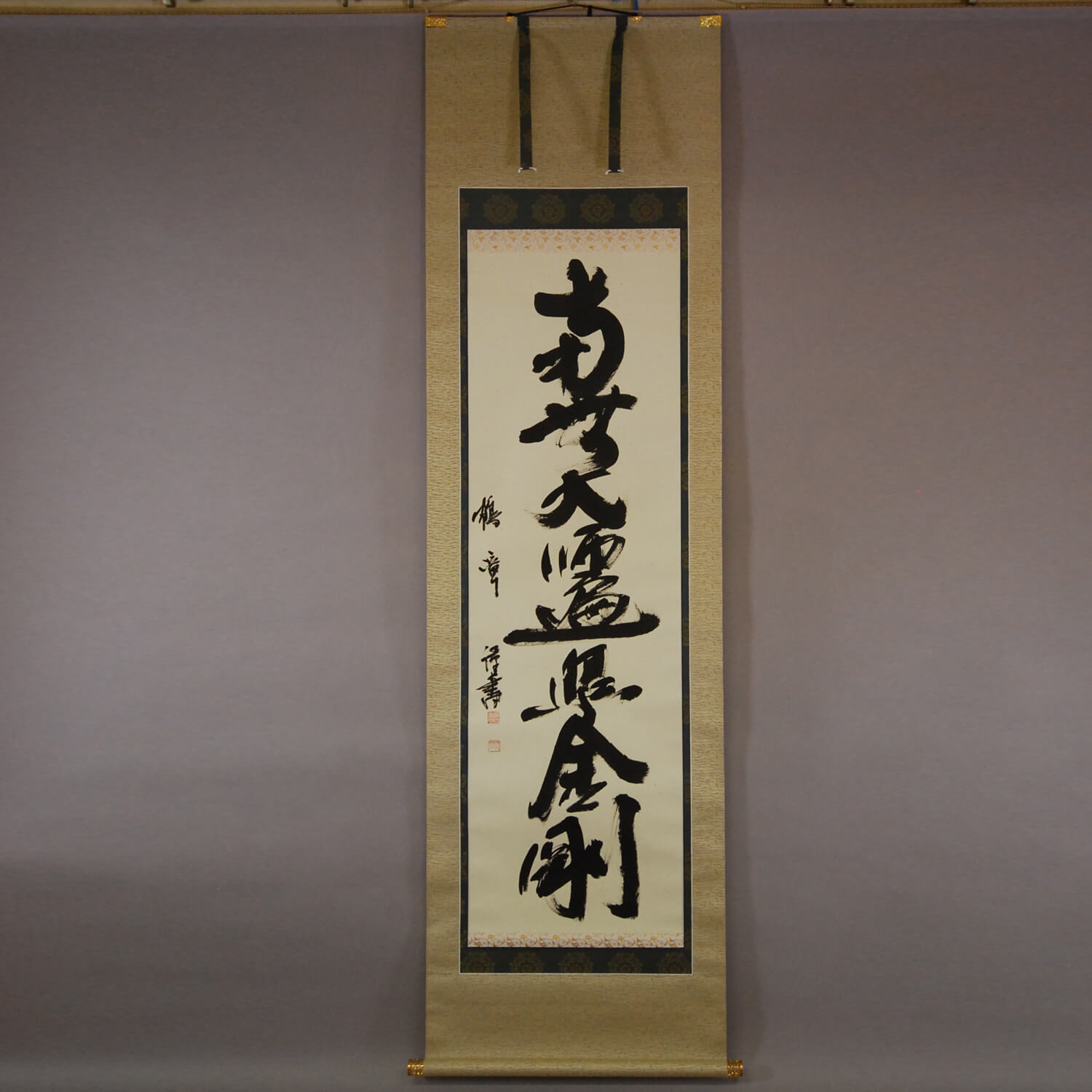 Product ID

0134

Name

Kakushou Kametani

Profile

1955 –
An artist of calligraphy

Size

604mm x 2000mm

Roller End Material


Decorative golden metal

Material of the Work

Japanese paper

Price

JPY 80,000

Stock Condition

In stock

Payment: Click the Paypal Mark

Duty and Taxes




Import duty and taxes are beyond our control and may apply to your shipment. Please noted that these fees are the responsibility of the buyer.



Description

"Namu-Daishi-Henjou-Kongou" is an 8 kanji (Chinese characters) phrase, meaning "to believe in Vairocana and to respect Koubou-Daishi (a famous Japanese monk)." "Namu" means "I have faith in you." "Daishi" means Koubou-Daishi. "Henjou" means "the sacred light of Buddha shines all over the world." "Kongou" means an indestructible substance. This is why "Henjou-Kongou" means Vairocana.

The kakejiku (hanging scroll) with the script of Namu-Daishi-Henjou-Kongou is used in the Buddhist memorial service of the "Shingon-shuu" sect.

This Namu-Daishi-Henjou-Kongou was written by Kakushou Kametani. He is known as a "noushoka" (master of calligraphy), and this calligraphy is very dynamic and powerful.