Calligraphy: Namu-Amidabutsu / Tatebe Kaiun - Namu-Amidabutsu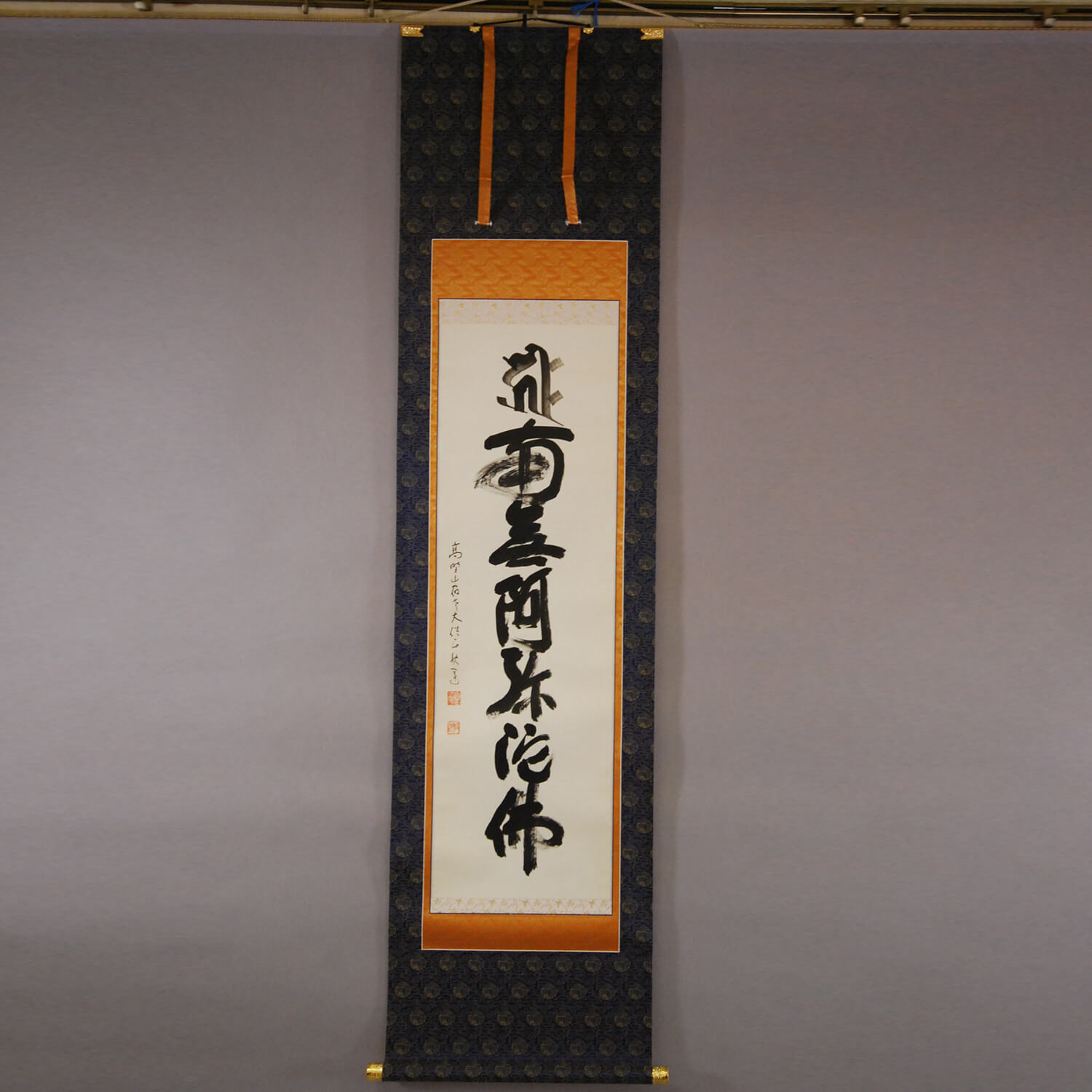 Product ID

0140

Name

Tatebe Kaiun

Profile

Tatebe Kaiun (建部快運, 1897-1988) was a Buddhist priest of the Shingon sect, the daisōjō (priest of the highest order).

Size

544mm x 1870mm

Roller End Material

Golden metal

Material of the Work

Japanese paper

Price

JPY 60,000

Stock Condition

In stock

Payment: Click the Paypal Mark

Duty and Taxes




Import duty and taxes are beyond our control and may apply to your shipment. Please noted that these fees are the responsibility of the buyer.



Description

Namu-Amidabutsu is a 6 kanji (Chinese characters) phrase, meaning "believe in Amitabha." "Namu" means "I have faith in you." "Amidabutsu" means Amitabha.

The kakejiku with the script of Namu-Amidabutsu is used in the Buddhist memorial services of the "Jōdo-shū," "Jōdo-Shin-shū" and "Tendai-shū" sects.

This Namu-Amidabutsu was written by Tatebe Kaiun, a Buddhist priest of the "Shingon" sect and assigned to a "daisōjō" (priest of the highest order). He was known as a "nōshoka" (master of calligraphy). His calligraphy pieces are still popular today. In this work, the Sanskrit character, "hriiH" which means Amitabha, is added above Namu-Amidabutsu. This is excellent in uniqueness.