Calligraphy: Namu-Amidabutsu / Kaiun Tatebe - Namu-Amidabutsu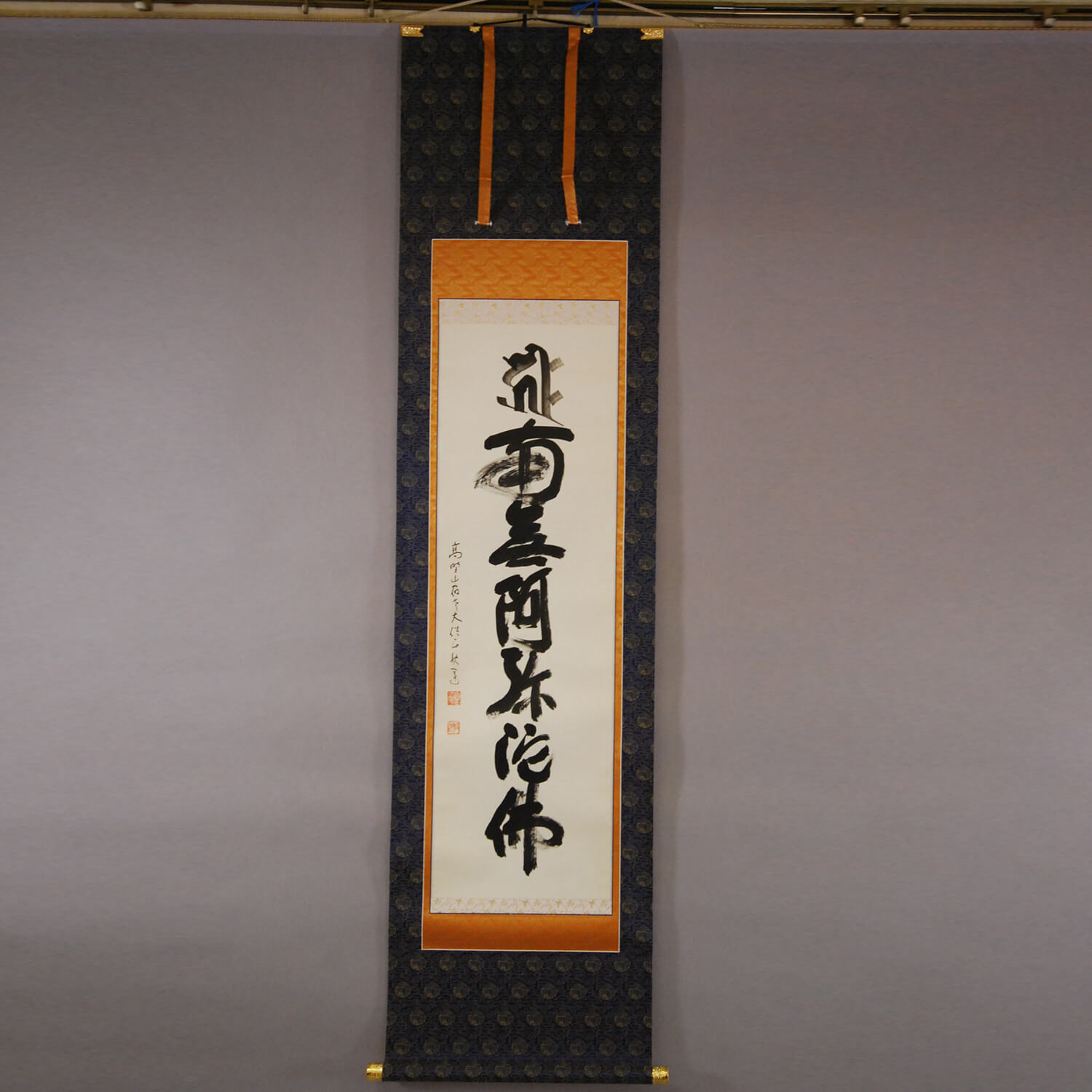 Product ID

0140

Name

Kaiun Tatebe

Profile

1897-?
A Buddhist priest of the "Shingon" sect,
the "daisoujou" (priest of the highest order)

Size

544mm x 1870mm

Roller End Material

Golden metal

Material of the Work

Japanese paper

Stock Condition

In stock
Description

Namu-Amidabutsu is a 6 kanji (Chinese characters) phrase, meaning "believe in Amitabha." "Namu" means "I have faith in you." "Amidabutsu" means Amitabha.
The kakejiku with the script of Namu-Amidabutsu is used in the Buddhist memorial services of the "Joudo-shuu," "Joudo-Shin-shuu" and "Tendai-shuu" sects.
This Namu-Amidabutsu was written by Kaiun Tatebe. Kaiun Tatebe was a Buddhist priest of the "Shingon" sect and assigned to a "daisoujou" (priest of the highest order). He was known as a "noushoka" (master of calligraphy). His calligraphy pieces are still popular today. In this work, the Sanskrit character, "hriiH" which means Amitabha, is added above Namu-Amidabutsu. This is excellent in uniqueness.