Mt. Yoshino / Katsunobu Kawahito - Yoshino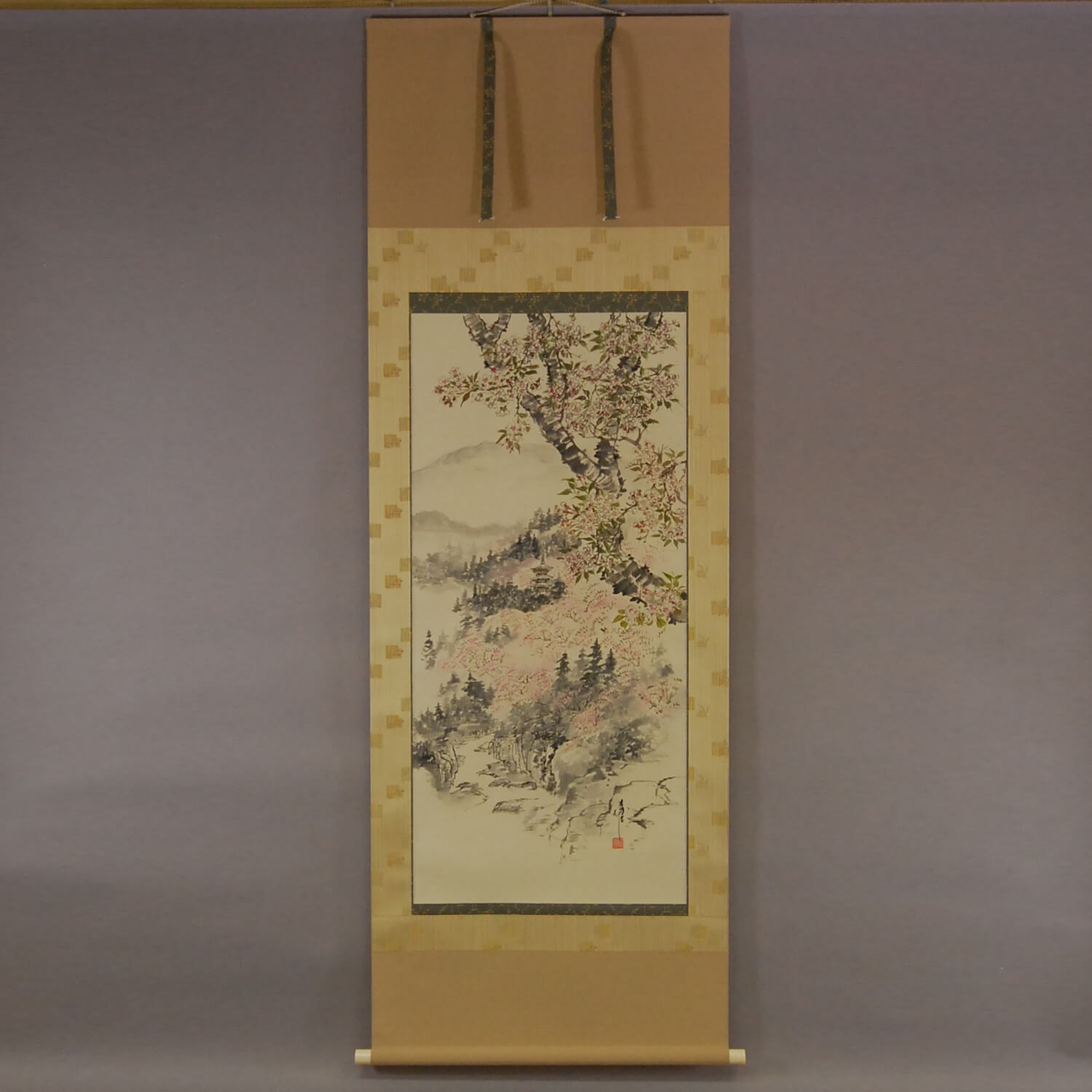 Product ID

0062

Name

Katsunobu Kawahito

Profile

1922-2019
A member of the Nitten Exhibition

Size

725mm x 1980mm

Roller End Material

Artificial ivory

Material of the Work

Japanese paper

Price

JPY 225,000

Stock Condition

In stock

Payment: Click the Paypal Mark

Duty and Taxes




Import duty and taxes are beyond our control and may apply to your shipment. Please noted that these fees are the responsibility of the buyer.



Description

Mt. Yoshino has been the most well known cherry blossom site in Japan since ancient times. Yoshino is covered all over by around 8 km of hiking trails, from the north end to the south end of the Oomine mountain range. Yoshino serves as a base for pilgrims who climb Mt. Oomine as an act of worship. One path between Yoshino-Oomine and Yuya is called Oomine Okukudou, and is still used for religious training. The spiritual sites and paths in Kii, including Mt. Yoshino, have been officially recognized as a UNESCO World Heritage site. This means the area is registered in the World Heritage list per the World Heritage treaty for the purpose of maintaining the area as an indispensable property shared by all humans. The whole of Mt. Yoshino is registered as a World Heritage site: you can walk around and visit various World Heritage buildings including Yoshino Mikumari Shrine, Kinpu Shrine, Kinpusenji Temple and Yoshimizu Shrine.

Katsunobu Kawahito lives in Daito City, Osaka Prefecture. The Kyoto/Nara area, which has many subjects for paintings, is easily accessible from there. Whenever he has time, he goes there to sketch. He has improved his painting skills there, and this painting of the cherry blossoms on Mt. Yoshino was inspired by the locale. You can see how happy spring made him by looking at his lively brush strokes.