Mt. Hiei / Keiji Yamazaki - Hieizan Enbou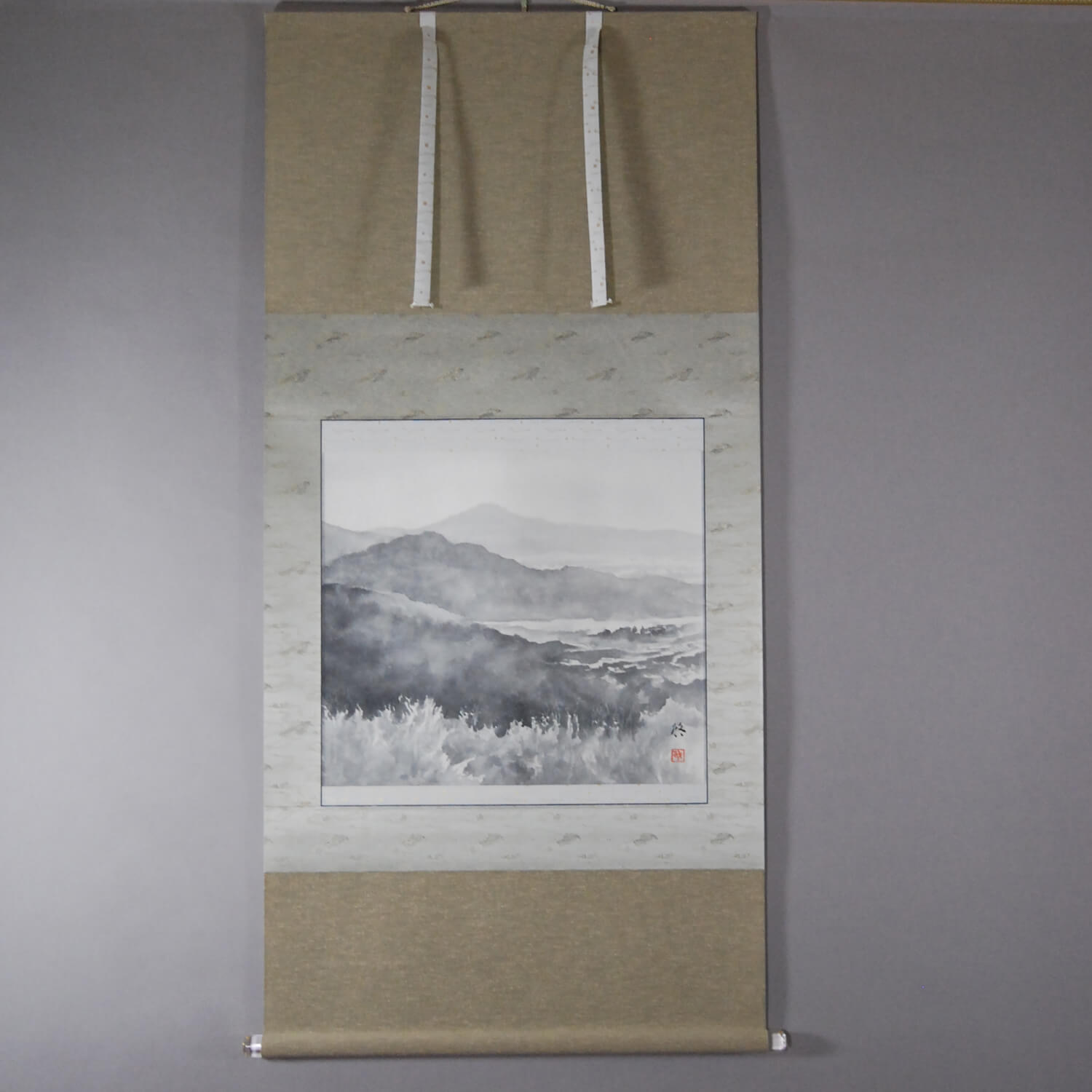 Product ID

0003

Name

Keiji Yamazaki

Profile

1937-2018
An auditor of the Nitten Exhibition

Size

715mm x 1440mm

Roller End Material


Crystalline acrylic resin

Material of the Work

Japanese paper

Price

JPY 500,000

Stock Condition

In stock

Payment: Click the Paypal Mark




Duty and Taxes




Import duty and taxes are beyond our control and may apply to your shipment. Please noted that these fees are the responsibility of the buyer.



Description

Mt. Hiei is a mountain northeast of Kyoto, lying on the border between the Kyoto and Shiga prefectures in Japan. The Enryaku-ji Temple, the first outpost of the Tendai sect of Buddhism, was founded atop Mt. Hiei by Saichou in 788. Hōnen, Nichiren and Shinran all studied at the temple before leaving to start their own practices. The temple complex was razed by Nobunaga ODA in 1571 to quell the rising power of the Tendai's warrior monks, but it was rebuilt and remains the Tendai headquarters to this day. Along with Mt. Kouya, it has long been an object of religious belief.

This painting of Mt. Hiei by Keiji Yamazaki uses "sumi" ink very effectively. His "suiboku-ga" (ink painting) ranges from realistic to abstract. His sumi techniques are rich in variety. The abstract painting style is rare in the Japanese painting world. The mountains in the background, the village in the midground, and the grass in the foreground are expressed very well. Keiji Yamazaki challenged a new approach to paintings through this work.