Mt. Fuji / Katō Tomo - Fugaku Sansui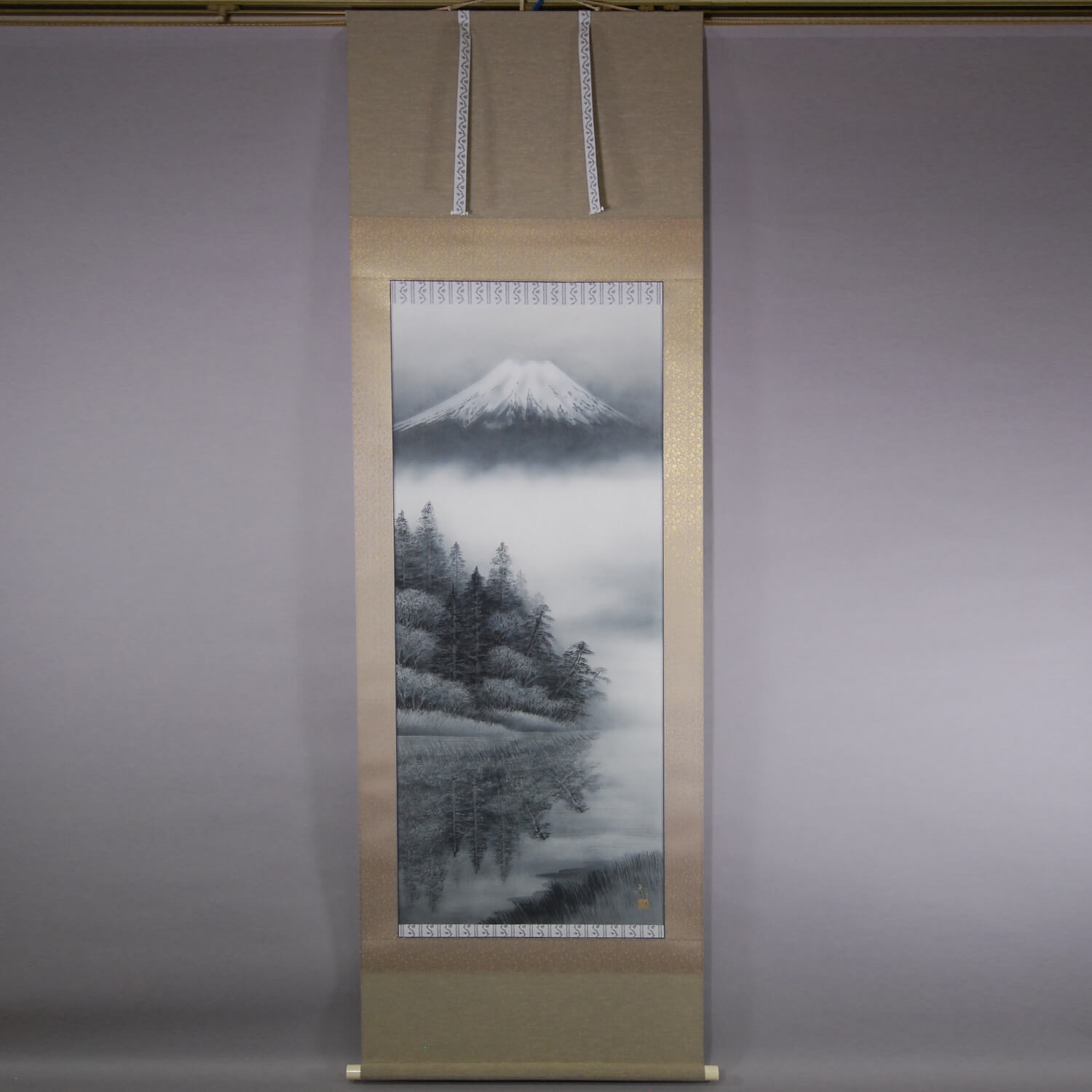 Product ID

0044

Name

Katō Tomo

Profile

Born: 1947. Member of the Nitten Exhibition. Disciple of both Kodama Kibō and Okuda Gensō.

Size

725mm x 2090mm

Roller End Material

Artificial ivory

Material of the Work

Silk

Price

JPY 560,000

Stock Condition

The original of this item has sold out. An additional order has been placed with the painter. The item currently in stock resembles the original but differ in details and color. This is because the artwork is not printed but hand-painted. Besides, the mounting fabric might be different due to the stock condition of it. Please note that they are not duplicates.

Payment: Click the Paypal Mark

Duty and Taxes




Import duty and taxes are beyond our control and may apply to your shipment. Please noted that these fees are the responsibility of the buyer.



Description

Katō Tomo is famous as an expert Mt. Fuji painter, and he has many great paintings of Mt. Fuji. He often paints Mt. Fuji colorfully with "iwa-enogu" (mineral pigments), but this work is painted with "sumi" (ink) on silk. The atmosphere of this work is quite different from the one painted with iwa-enogu (natural pigments). We can feel a tranquil atmosphere from this. It seems that the profound and mysterious atmosphere of Mt. Fuji, which has attracted many people since ancient times, is expressed very well.

Katō Tomo is unrivaled in sumi (ink) painting on silk. He said, "A layman is never able to paint 'suiboku-ga' (ink painting). Even if he paints it, it is a mere picture painted with sumi (ink); It is quite different from a real suiboku-ga." Sumi (ink) doesn't blur on silk, so he uses the characteristic of sumi that the color of sumi is changed depending on the amount of water. In this painting, we can enjoy various colors of sumi.