Mt. Fuji / Shoukou Azuma - Reihou Fuji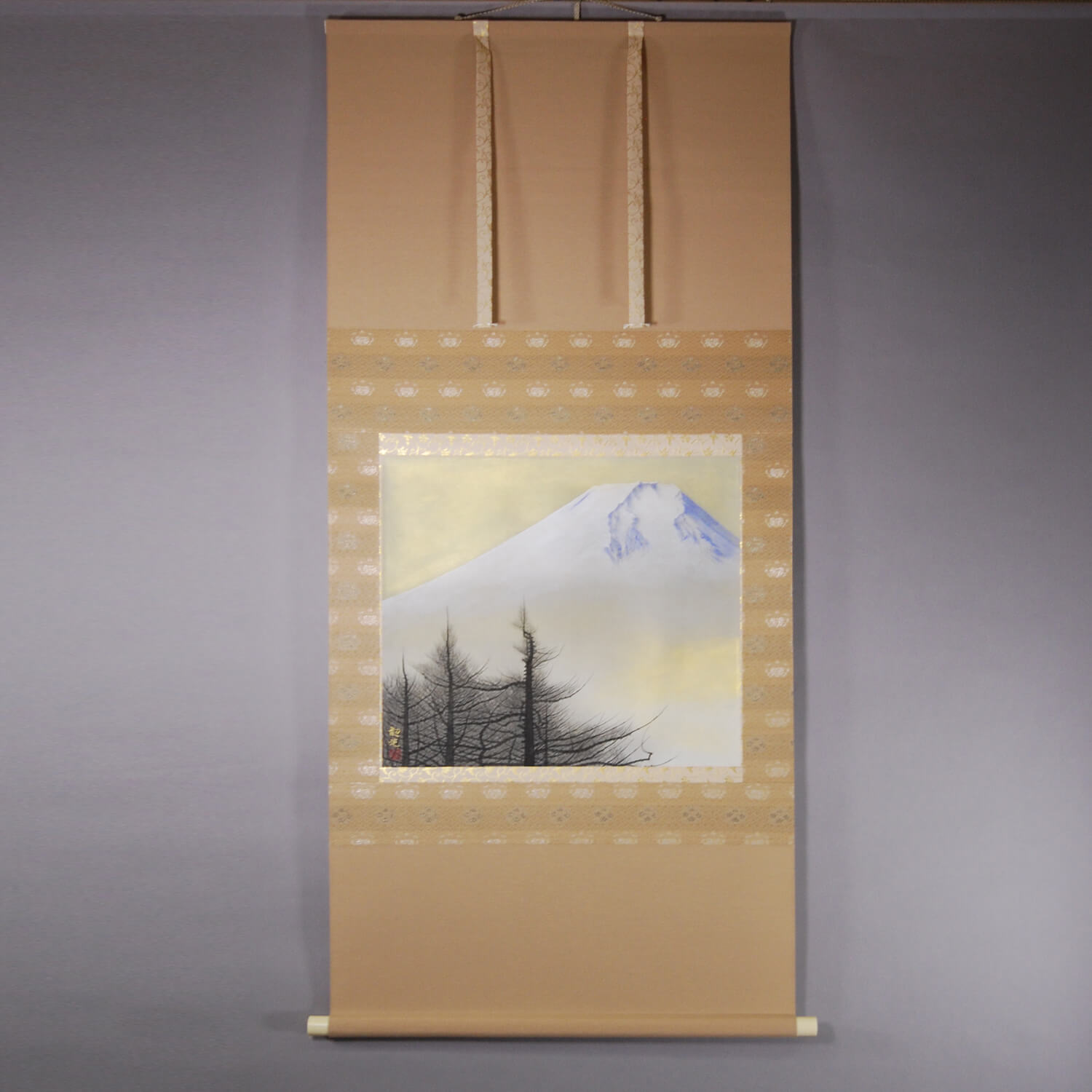 Product ID

0040

Name

Shoukou Azuma

Profile

1922-
A retired councilor of the Nitten Exhibition

Size

725mm x 1490mm

Roller End Material

Artificial ivory

Material of the Work

Japanese paper

Price

JPY 800,000

Stock Condition

In stock

Payment: Click the Paypal Mark

Duty and Taxes




Import duty and taxes are beyond our control and may apply to your shipment. Please noted that these fees are the responsibility of the buyer.



Description

Mt. Fuji, located on Honshu Island, is the highest mountain in Japan at 3,776.24 m (12,389 ft) above sea level. An active stratovolcano that last erupted between 1707 and 1708, Mt Fuji lies about 100 kilometres south-west of Tokyo, from which it can be seen on a clear day. Mt. Fuji's exceptionally symmetrical cone, which is snow-capped for several months a year, is a well-known symbol of Japan and is frequently depicted in art and photographs, as well as visited by sightseers and climbers. It is one of Japan's "Three Holy Mountains" along with Mt. Tate and Mt. Haku; it is a Special Place of Scenic Beauty, a Historic Site which was added to the World Heritage List as a Cultural Site on June 22nd, 2013. The mountain has been selected as a "cultural" heritage site, rather than a "natural" heritage site. According to UNESCO, Mt. Fuji has "inspired artists and poets and has been the object of pilgrimage for centuries."

This is a painting by Shoukou Azuma of Mt. Fuji. This expression is very simple, but the simpler the expression, the more difficult becomes a Japanese-style painting becomes. The subtle gold paint on the background accents the mysterious atmosphere of Mt. Fuji. The snow covered mountain is simply depicted with "gofun" (white pigment), but the expression is very refined. The trees, which shows strongly in the foreground, provide tension and strength to the work, and bring everything into harmony. This is his masterpiece.