Mt. Fuji / Noboru Koido - Fuji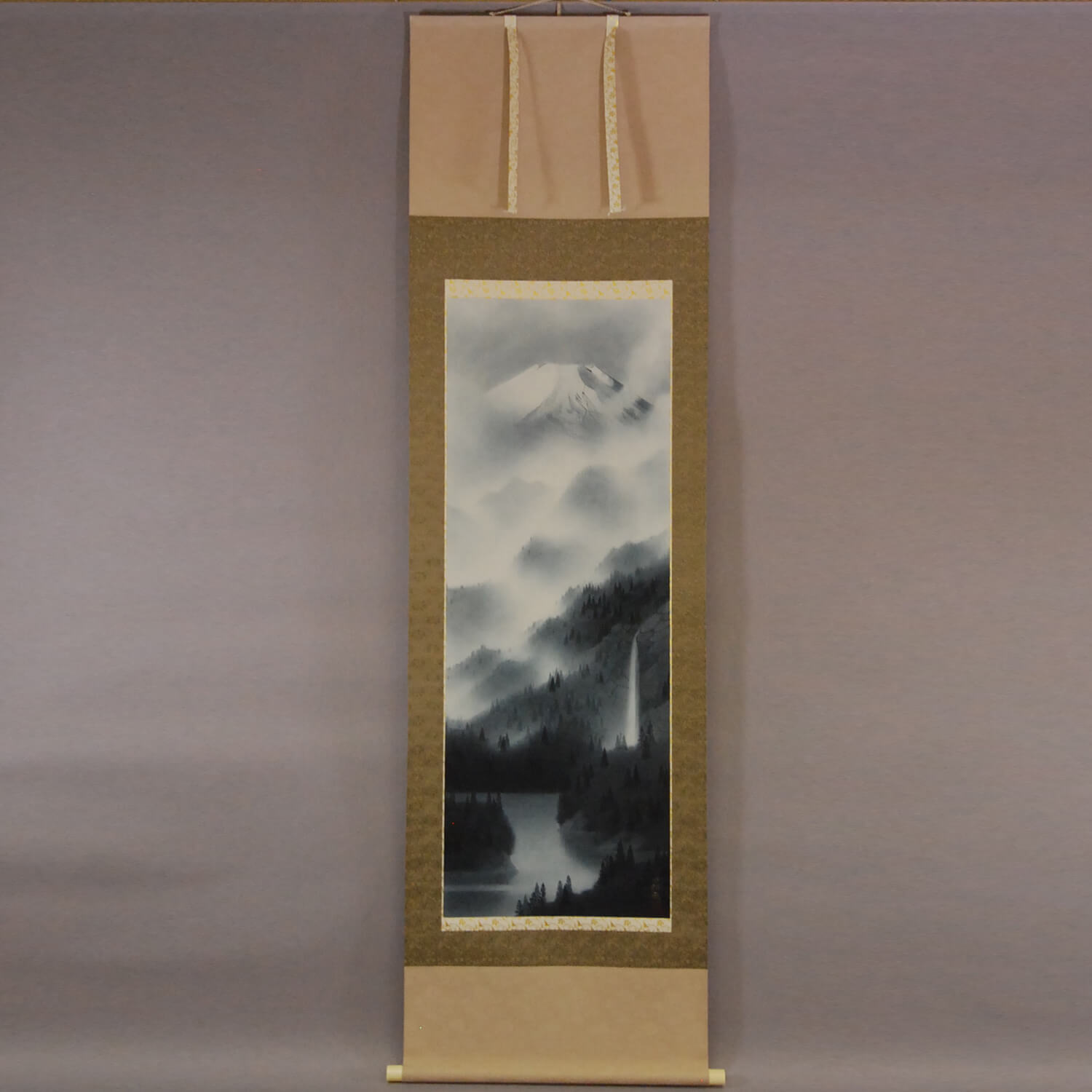 Product ID

0048

Name

Noboru Koido

Profile

1916-
An associate member of the Nitten Exhibition

Size

602mm x 2020mm

Roller End Material

Artificial ivory

Material of the Work

Silk

Price

JPY 150,000

Stock Condition

In stock

Payment: Click the Paypal Mark

Duty and Taxes




Import duty and taxes are beyond our control and may apply to your shipment. Please noted that these fees are the responsibility of the buyer.




Description

Shintai-zan Mountain is a term mainly used in Shitoism, meaning a mountain believed to be where deities dwell in the concept of mountain worship, and also called "Kannabi," a mountain where. Such sacred mountains are also called "reihou" (lit. sacred peak), and Mt. Fuji is one of the representatives reihou. Passes, slopes and other small peaks were also considered sacred, and worshipped as places where deities dwell.

Ancient anecdotes about the deities of Mt. Fuji and Mt. Tsukuba are recorded in "Hitachi no kuni fuudoki" (the Topography of Hitachi Province). The parent deity visited the deity of Mt. Fuji and asked for lodging, but the mountain deity rejected the request on the grounds that the deity was during fasting. The parent deity then went to Mt. Tsukuba, asked the deity of Mt. Tsukuba for lodging and was welcomed this time. Consequently, many people began to gather at Mt. Tsukuba; on the contrary, Mt. Fuji came to be always covered with snow, and people stopped visiting Mt. Fuji.

This is a painting of Mt. Fuji shrouded in fog, by Noboru Koido. The perfectly placed forest, the river and the waterfall make us feel that Mt. Fuji steeper. The depiction of the veiled top of Mt. Fuji creates an awe-inspiring atmosphere. It seems as if Mt. Fuji has the will not to invite people easily.