Mt. Fuji and Cherry Blossoms / Katō Tomo - Shunrei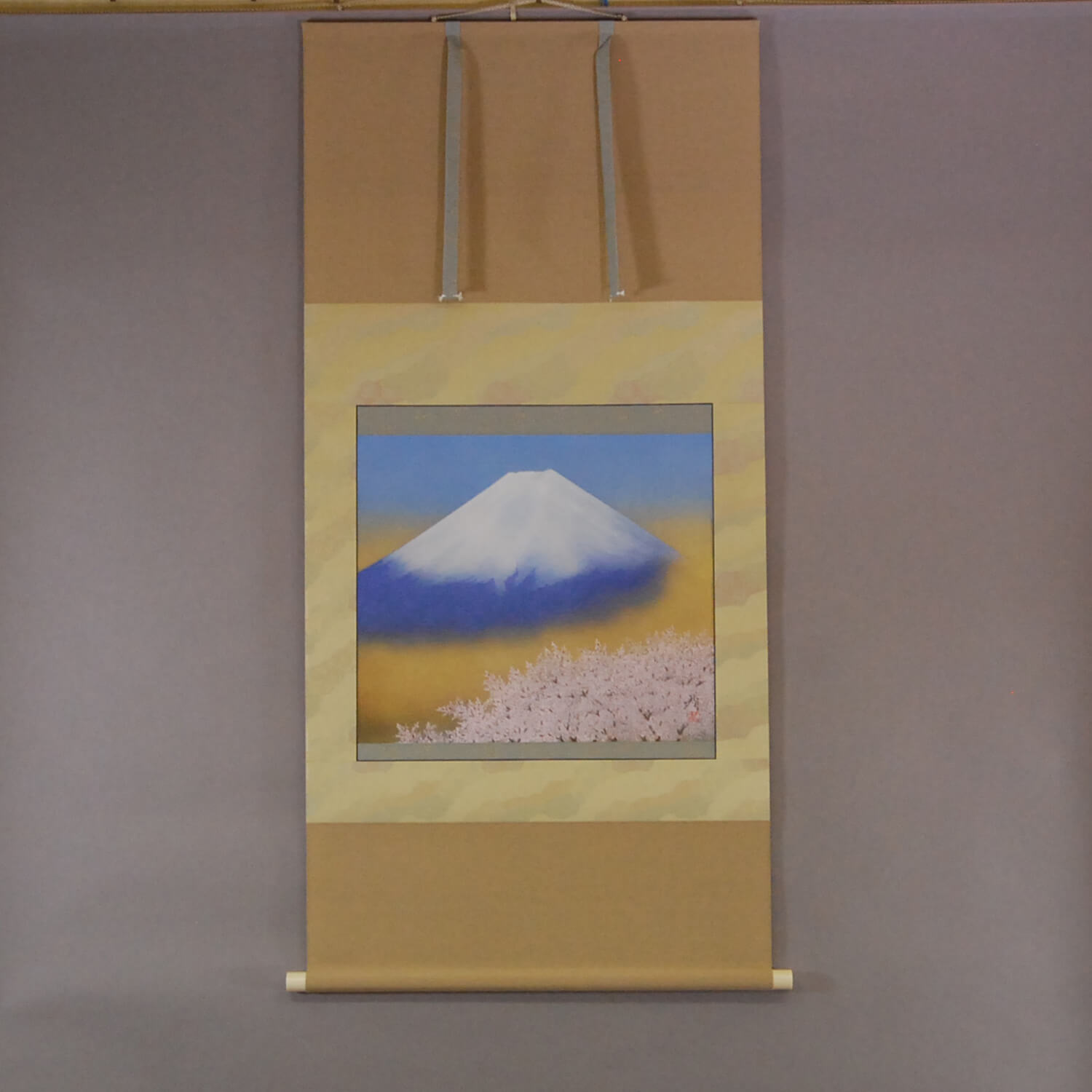 Product ID

0060

Name

Katō Tomo

Profile

Born: 1947. Member of the Nitten Exhibition. Disciple of both Kodama Kibō and Okuda Gensō.

Size

724mm x 1440mm

Roller End Material

Artificial ivory

Material of the Work

Japanese paper

Price

JPY 400,000

Stock Condition

In stock

Payment: Click the Paypal Mark

Duty and Taxes




Import duty and taxes are beyond our control and may apply to your shipment. Please noted that these fees are the responsibility of the buyer.



Description

Both Mt. Fuji and cherry blossoms are symbolic representations of Japan, but their characteristics are contrastive. The sublime form of Mt. Fuji has been an object of worship through the ages. It is a symbol of immortality for Japanese people. Mt. Fuji will never change. On the other hand, cherry blossom trees are seen all over Japan. Since cherry blossom trees in the same region bloom at the same time during spring, the flowers fall soon after (often only lasting around two weeks). The cherry blossoms are very impressive. They are, so to speak, a symbol of transience.

In this painting, Katō Tomo makes them harmonize with each other in an impressively beautiful manner. There is his unique color of "iwa-enogu" (mineral pigments). The cherry blossoms have the presence which is as majestic as Mt. Fuji in the gold clouds. Many Japanese find beauty in this painting instinctively.